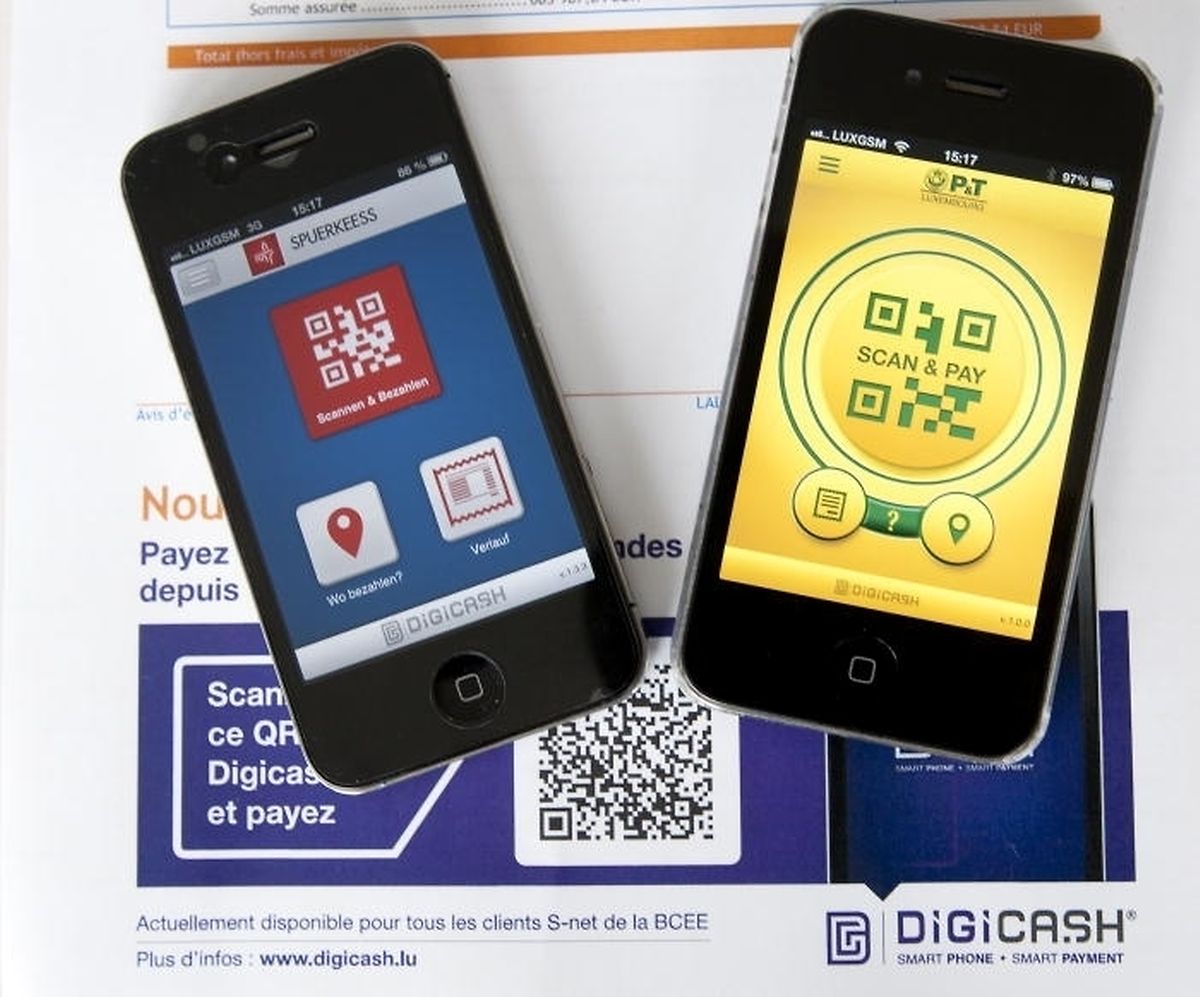 (JB) Shoppers in Auchan Kirchberg can now pay for their groceries by mobile phone after the supermarket installed a Digicash system.
The mobile payment system enables shoppers to dispense with debit and credit cards and even cash.
To pay, all they will need is their phone, a Digicash account and some credit. The system, which was made possible through a collaboration between Auchan, BGL BNP Paribas and Digicash, went live on September 1, 2015.
It can also be used for customers to accumulate loyalty card points, which will automatically be added to their accounts when paying by Digicash. To use the system, shoppers should pay for their purchases at tills bearing the Digicash beacons.
They can then make a contactless payment using Bluetooth Low Energy and Near Field Communication Technology.
What is Digicash?
The Digicash mobile payment tool was introduced on the Luxembourg market in November 2012 and is issued by the four major banks of the country: BGL BNP Paribas, Banque et Caisse d'Epargne de l'Etat, Luxembourg (BCEE), Banque Internationale à Luxembourg (BIL) and POST Luxembourg.
On the payer's side, Digicash is available as an App for iOS and Android smartphones and distributed by the participating banks. The App has been downloaded by more than 10% of local bank clients. It is directly issued by banks and meets the industry's security standards.
To accompany the launch, a contest to win the value of the contents of two shopping trolleys per day will take place from September 14 to 26 for customers who have paid for their purchases at Auchan using their BGL BNP Paribas Digicash app.
Do not miss the news - sign up to receive the wort.lu newsletter in English delivered to your inbox six days a week.