Belgian government will "ensure Dexia's survival"
Belgian government will "ensure Dexia's survival"
France and Belgium were fighting late Tuesday to prevent the bank Dexia from going under as investors grew increasingly worried over its ability to survive a renewed credit crunch.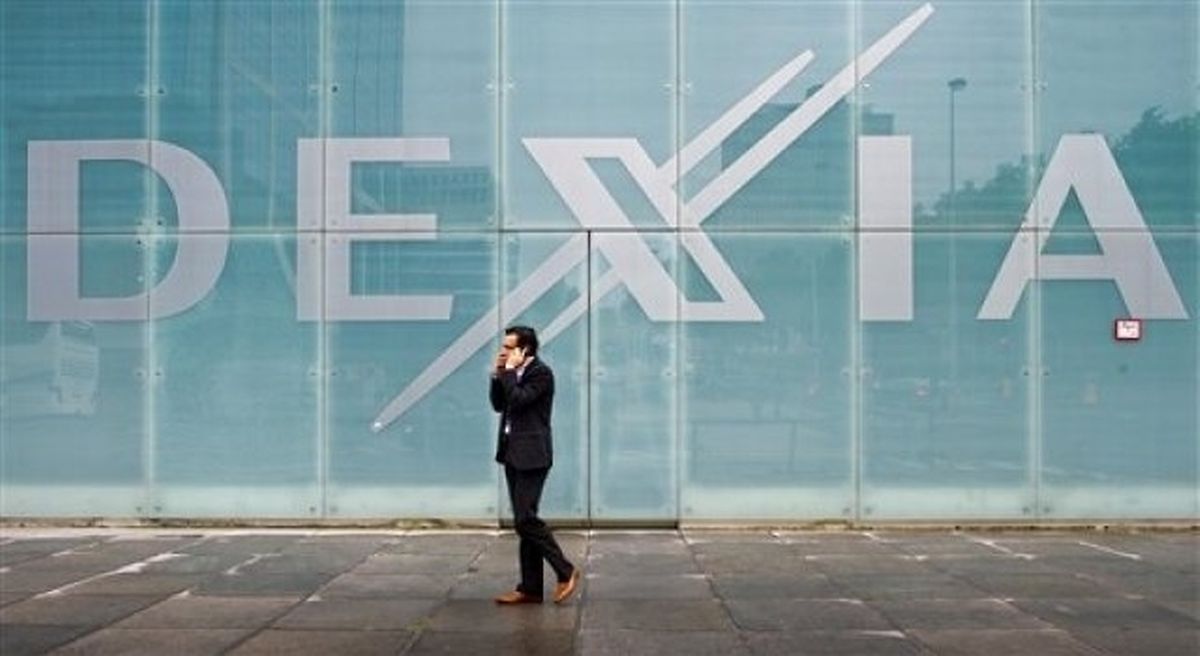 (AP) France and Belgium were fighting late Tuesday to prevent the bank Dexia from going under as investors grew increasingly worried over its ability to survive a renewed credit crunch.
The two countries have promised Tuesday to prop up the bank and insure every cent of its deposits in response to a calamitous decline in the bank's share price over the past couple of days.
Dexia is at the forefront of investor concerns over its exposure to potentially bad debt from Europe's most indebted countries. With the markets bracing for a Greek debt default soon, investors are concerned about what bonds Europe's banks are holding and banks themselves have become reluctant to lend to one another.
At one point Tuesday the bank's share price plunged nearly 40 percent, prompting France and Belgium to launch crisis-management initiatives designed to prevent a complete rout.
Their attempts to reassure appear to have eased the selling pressure somewhat, and Dexia's shares ended the day down 22.5 percent.
Belgium and France have effectively sought to reassure Dexia clients and creditors that they won't lose their money.
Late Tuesday, a Belgian newspaper reported that, following a two-hour emergency meeting, the Belgian cabinet had promised to guarantee Dexia's survival.
"We are giving a new government guarantee and will take all the initiatives necessary for Dexia Belgium to consolidate. We still believe it has a future," Belgium's caretaker prime minister, Yves Leterme said, according to De Standaard newspaper.
The paper said Leterme gave no figure on the guarantee.
The plan involves dividing the bank and putting the problem loans — including those to Southern European countries — into a so-called "bad bank — which both Belgian and France would agree to prop up, the newspaper said.
Dexia stock began to plummet Monday after Moody's warned it could be downgraded because of mounting difficulties it is facing getting short-term funding. In the wake of the warning, Dexia's board of directors called an emergency meeting.
On Tuesday, Dexia's board of directors issued a statement ordering the bank's management to take steps, in consultation with the Belgian and French governments, "to resolve the structural problems weighing on the group's operational activities and offer new growth prospects."
The finance ministers of both countries pledged government guarantees so bank can get its hands on funding.
And Luxembourg's finance minister, Luc Frieden, said his government would play an active part in any restructuring of Dexia and that a solution would be found "soon." However, nothing was imminent Tuesday, Frieden added.
Luxembourg does not have a stake in Dexia, but the bank has extensive operations in the country.
There had been speculation throughout the day that the bank would be split up with support from the French and Belgian governments — both of which have stakes in the bank following a 2008 bailout.
"We promised to all account holders and savers that they would not lose a eurocent in the crisis. There is no reason for that. We are determined to help Dexia weather this crisis without causing anyone any loss," Leterme told the VRT broadcast network earlier in the day.
He said Belgian and French authorities were in discussions to see how they can "cooperate in solidarity as shareholders to lead Dexia through this tough time."
One way forward would be to isolate Dexia's toxic assets — totaling €100 billion — in a "bad bank." Its healthy parts, which are thought to include Dexia Asset Management and the Canadian RBC-Dexia BIL joint venture among others, would be sold individually this year, according to the dailies De Standaard and De Morgen. The proceeds would be used to prop up Dexia's toxic leftovers in the "bad bank."
Dexia got a government and shareholder bailout in late 2008 when it ran into trouble with its U.S. bond insurance unit, FSA, during the U.S. subprime crisis.
As a result, Belgium, France and Luxembourg said they would inject almost €6.4 billion to keep it afloat.
The bailout led to Dexia being owned 17.6 percent by France's sovereign wealth fund, the Caisse des Depots et Consignations. The French and Belgian governments each own another 5.7 percent of the bank, and three Belgian regional authorities jointly hold another 5.7 percent stake.
Since the bailout, Dexia has worked to shore up its finances, and the statement it issued Tuesday said it was making progress.
But Europe's worsening debt crisis and the resulting reluctance among banks to lend to one another have exacerbated Dexia's troubles.