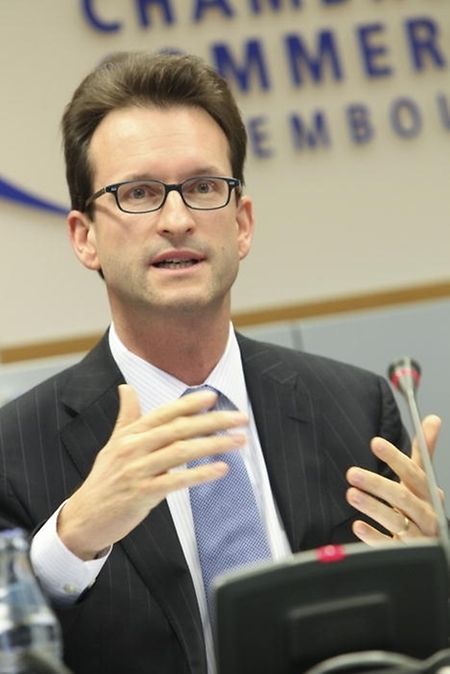 Carol Thelen has been mooted to succeed Pierre Gramegna as head of Luxembourg's Chamber of Commerce.
According to radio 100.7, the current chief economist of the trade instutitution said in an interview that he would "of course" be interested in taking the lead role.
Pierre Gramegna will leave an empty seat when he takes up post as Finance Minister in Luxembourg's new government.
Thelen has worked with the Chamber of Commerce as economic advisor since 1996, becoming an executive committee member in 2003.
The decision on who to appoint as Gramegna's successor can only be made by the parliament's plenary assembly, which is expected to meet at the beginning of 2014.
www.carlothelenblog.lu