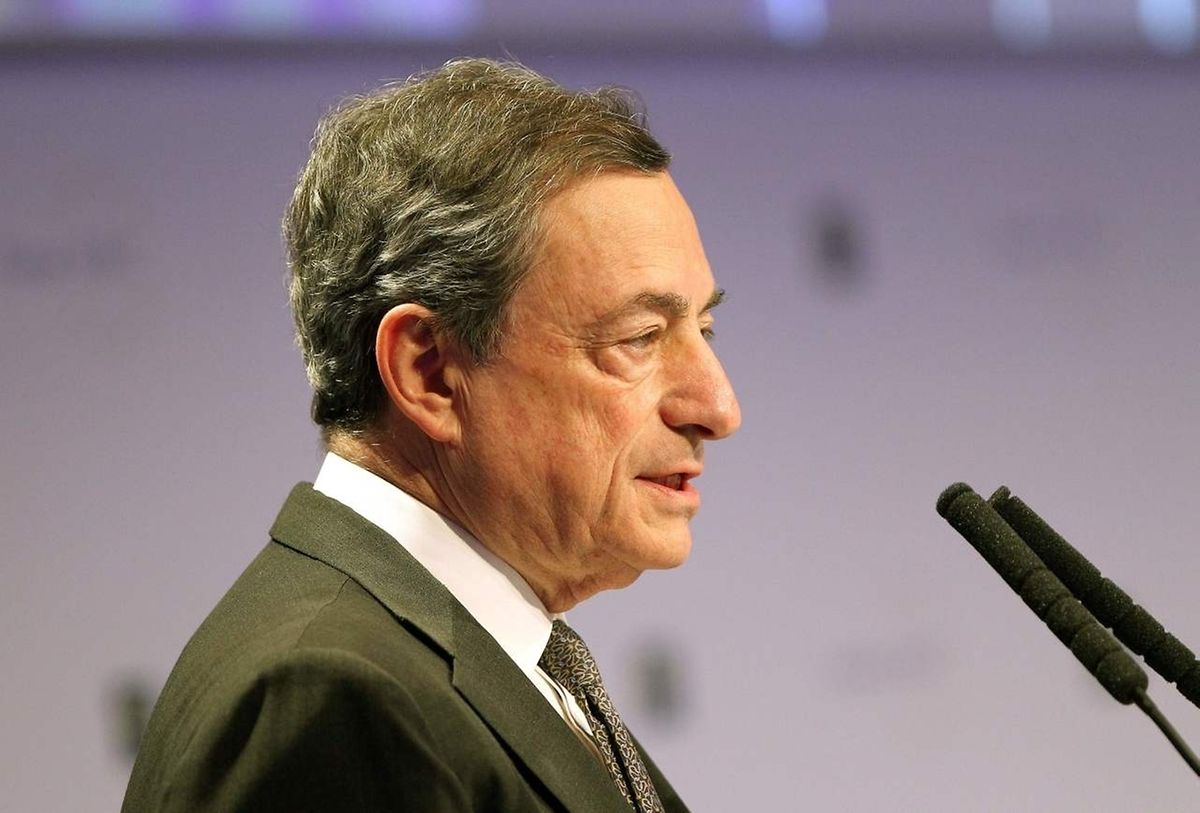 Mario Draghi, President of the European Central Bank.
(Bloomberg) The European Central Bank is likely to make multiple small adjustments to its guidance on monetary policy next year rather than any major change in language as it ends quantitative easing (QE), according to euro-area officials familiar with the thinking of policy makers.
Incremental shifts in the wording used to describe the expected path of its policy would make sense and be consistent with a gradual exit from unconventional stimulus, said the people, who added that the issue hasn't been formally discussed by the Governing Council. They asked not to be identified because the matter is confidential. An ECB spokesman declined to comment.
Last month, officials coupled their slower expansion of the ECB's QE program with the proviso that they would intensify it if needed. That's just one of several pledges to reassure investors as it strives to end the €2.5 trillion program and start raising interest rates without rocking markets.
ECB President Mario Draghi has made it clear that such forward guidance will remain a key policy tool. Yet the language has become more complicated as measures to support the economy have multiplied, raising the risk that investors misunderstand the central bank's intentions if it makes wholesale changes.
ECB chief economist Peter Praet said last week that as the end of QE approaches, "the residual monetary support needed to assist the economy in its transition to a new normal will increasingly come from forward guidance on our policy rates."
Official interest rates will "eventually regain their status as the main instrument of policy, and our forward guidance will revert to a singular approach," he said.
Policy Guidance
In its most-recent monetary-policy statement, the ECB linked both the monthly pace of bond purchases and the duration of the program to progress in driving inflation back toward the goal of just under 2%. It also said the reinvestment of the proceeds from maturing debt will continue for an "extended period" after net asset purchases stop.
In addition, the Governing Council says it expects interest rates to stay at current levels until "well past" the end of net asset purchases.
Policy makers agreed last month that those purchases will continue until at least September 2018, halving in pace to €30 billion a month from January. The ECB will publish an account of that meeting on Thursday at 1.30 pm Frankfurt time.