Eurozone inflation drops but unemployment rises
Eurozone inflation drops but unemployment rises
Eurozone unemployment is back flirting with the 20-million mark, new data out Thursday showed, after what analysts said was a stark "revising away" of a tourism-led summer breather.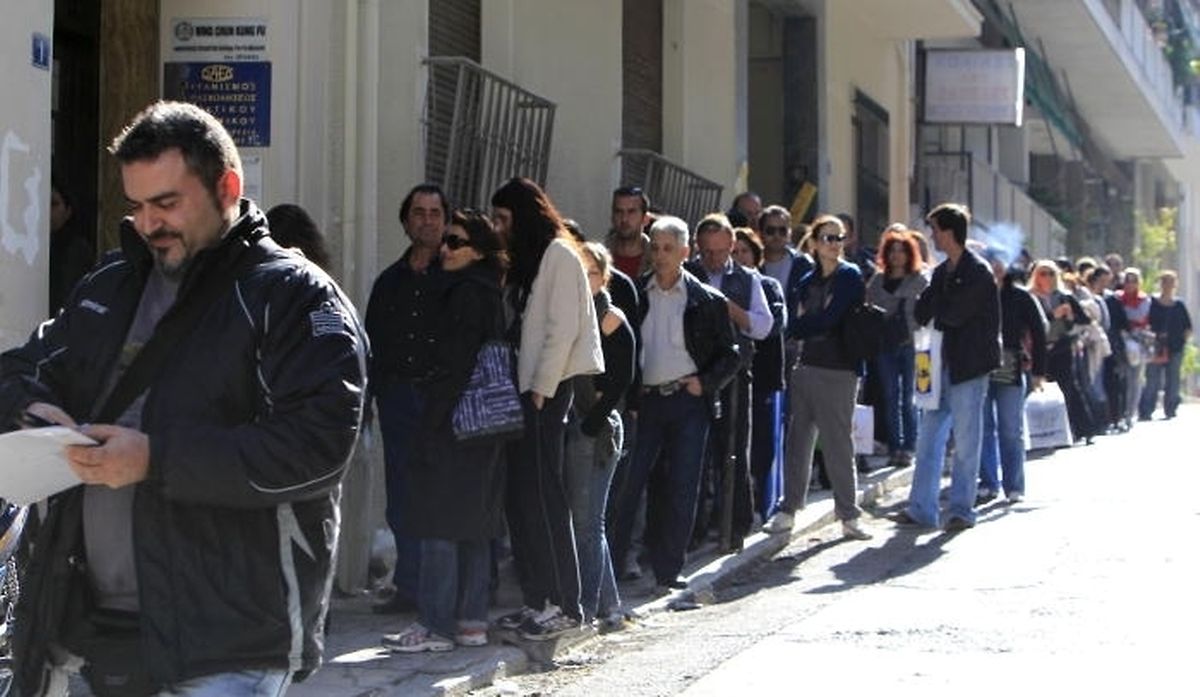 (AFP) Eurozone unemployment is back flirting with the 20-million mark, new data out Thursday showed, after what analysts said was a stark "revising away" of a tourism-led summer breather.
The key unemployment rate across the 17-country currency area hit a record 12.2 percent in September, with about 19.5 million people classed as jobless by European Union data agency Eurostat.
Nearly four million more people are on the jobless lines after the last two-and-a-half years of bailouts and recession amid debt-driven reforms.
Along with a sharp slide in inflation also announced Thursday - now just 0.7 percent - the data brought fresh pressure on the European Central Bank.
"The peak in unemployment could be reached this autumn," said Christian Schulz, senior economist with Germany's Berenberg bank, after "Eurostat revised away any evidence that unemployment had been stabilising over the summer due to a strong tourism season."
"The latest eurozone inflation and unemployment figures provide another clear signal that the recovery is still very fragile and will increase pressure on the ECB to take further action to support the economy," underlined London-based Capital Economics.
3.5 million young people unemployed
The Eurostat figures presented September's 12.2 percent as stable, but only because August's rate had been revised up from 12.0 percent, with an extra 60,000 people listed on the dole.
A cumulative drop of 34,000 claimed over the three preceding months in fact turned into an increase of 159,000, IHS Global Insight analyst Howard Archer pointed out.
The seasonally-adjusted figures compare unfavourably with the rate for the United States, given as 7.2 percent for the same month.
Chronic youth unemployment left some 3.5 million people under the age of 25 listed as jobless.
The top German economy - currently under political pressure from the United States over lopsided export strength - had the lowest rate in this category, of 7.7 percent.
Twice bailed-out Greece and Spain with its burst property and banking bubble each recorded about 57 percent - with non-euro but recent EU entrant Croatia in similar territory.
The summer revisions mean eurozone unemployment rose for a 29th successive month in September.
There are still "hurdles to go through"
Archer noted with concern that, even outside the bailout countries including Spain which was given aid for its banks, the bigger Italian and French economies posted "marked" increases in unemployment.
If Schulz took comfort in a slowing pace of rising job losses, and veritable drops in Portugal and Ireland as the latter approaches its bailout exit, the gulf behind those countries with the lowest unemployment rates - Austria on 4.9 percent and Germany at 5.2 percent - remains gaping.
"A stable unemployment rate is as good as it gets for the eurozone," said Marie Diron, senior economic adviser with the Ernst & Young Eurozone Forecast.
"There are some hurdles yet to go through which will prevent a significant decline in unemployment in the near future," she said, referring to an ECB-led restructuring of banks' balance sheets, which has implications for credit and growth.
"Until this is cleared, job creation will be low at best and unemployment will remain high," she stressed.
With global rivals concerned at muted internal eurozone demand, Archer concluded that, despite very low inflation for now, suppressed wages and public spending mean any "upside for consumer spending will remain generally limited in the near term at least."