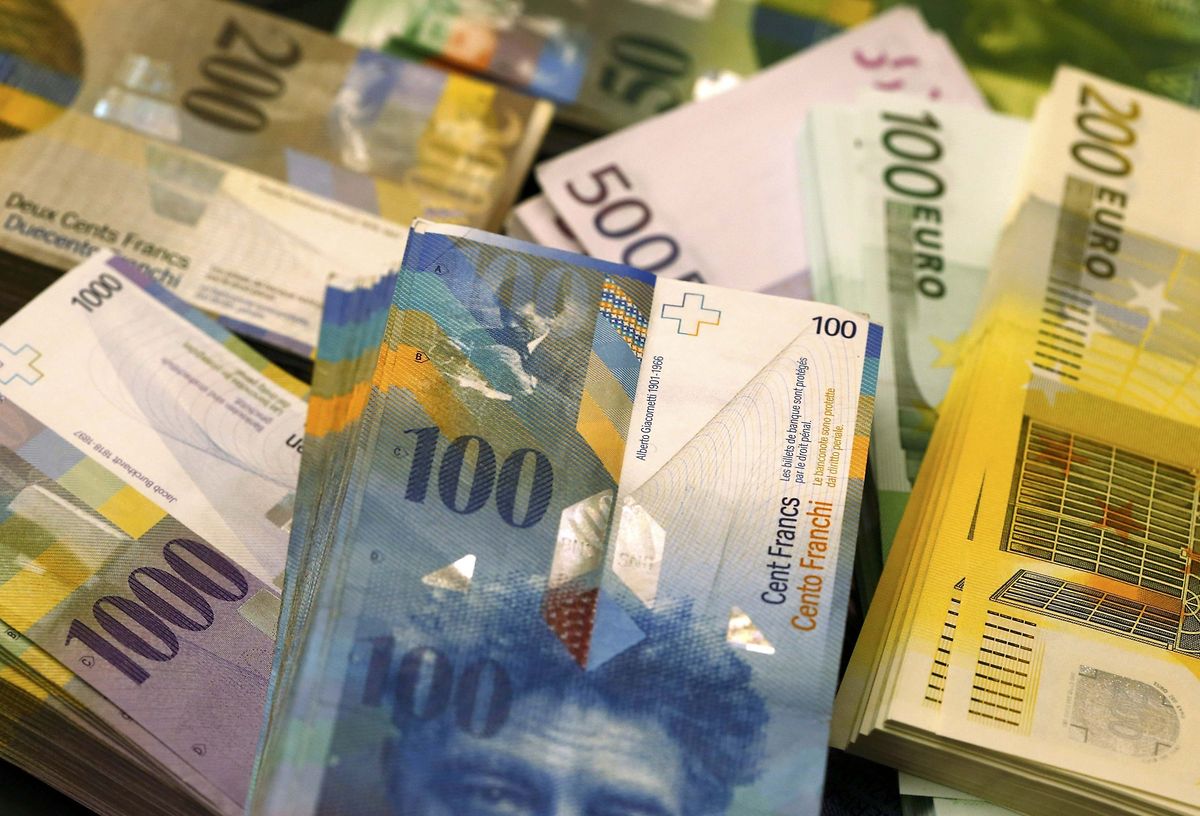 (Bloomberg) The Swiss National Bank's 2015 bombshell decision to give up its cap on the franc left less of a economic crater than previously feared.
The statistics office has recently overhauled its gross domestic product calculations, raising its tally for 2013 through 2015. It found the economy actually expanded 1.2 percent in the year the SNB abolished its 1.20 per euro currency ceiling – a move that sent the franc up sharply against the euro, curbing exports. That's a 0.4 percentage point improvement on a previous estimate and allows 2015 to ditch its unwelcome moniker as the worst year for growth since the financial crisis.
"The decisive factor was the revised data for the segment research and development as well as – to a lesser extent – the adjusted estimates of pension funds," the Federal Statistics Office said.
To be sure, the pace of growth in 2015 was still half that of the year before, and the aggregate figure doesn't reflect the impact on sectors such as tourism, retail and manufacturing – all hard hit by the rallying currency.
There's still also chance that the rise in the franc could have had a more delayed impact. While growth clocked in at 1.4 percent in 2016, that's an early take and could be revised (down) again.