French economic recovery stumbles as anger mounts
French economic recovery stumbles as anger mounts
France's economic recovery stumbled on Thursday amid mounting anger against President François Hollande and a warning his government is lagging behind on reforms.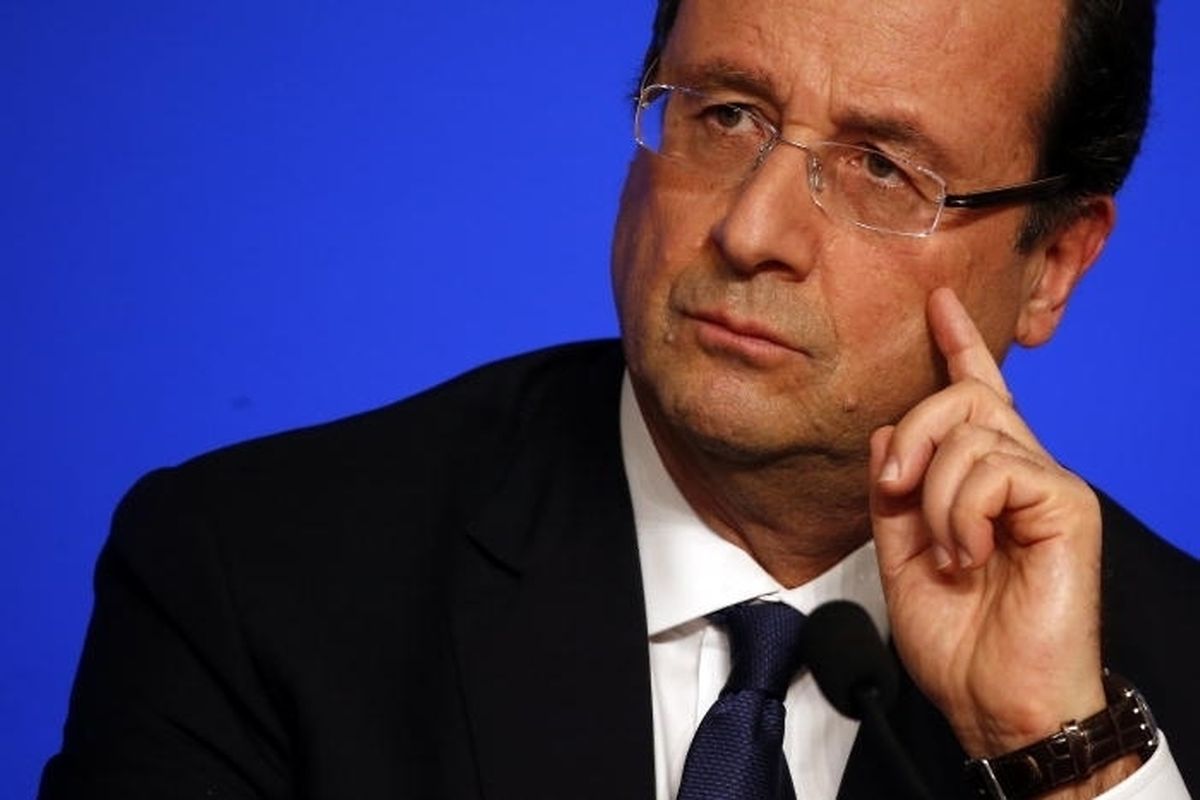 (AFP) France's economic recovery stumbled on Thursday amid mounting anger against President François Hollande and a warning his government is lagging behind on reforms.
With Hollande's Socialist government already facing a rising tide of protest over France's economic troubles, the state statistics agency said the economy had shrunk by 0.1 percent in the third quarter.
The drop comes after gross domestic product grew by an unexpected 0.5 percent during the second quarter, pulling the eurozone's second-biggest economy out of a shallow recession.
Hollande's Socialist government downplayed the contraction, with Finance Minister Pierre Moscovici saying it was a minor setback on the road to sustained growth.
"This is not a recession, this is not an indicator of decline," he said on RTL radio, insisting "it takes time" for reforms implemented since Hollande took office to have an effect.
The INSEE national statistics agency said the drop was due to weakened exports and falling business investment, as France struggles to compete in international markets.
S&P downgrades France to AA
In a stark warning issued on Thursday, the OECD club of 34 advanced democracies said that France needed to do more to overhaul its economy if it were to achieve long-term growth.
"Improving the competitiveness of the French economy is essential to restart growth, create jobs and allow citizens and companies to meet their potential," the Organisation for Economic Cooperation and Development said.
In a report presented to Hollande, the OECD said the French economy was suffering from a number of "weaknesses" that must be addressed quickly.
It highlighted France's high labour costs, heavy tax burden on employment, bulky regulatory framework, bloated bureaucracy and lack of investment in research and development.
The Standard & Poor's agency also downgraded France's credit rating last week by one notch to "AA", saying that planned reforms "will not substantially raise France's medium-term growth prospects."
A society rife with tension
Hollande has struggled to get France's economy back on its feet and, despite pressure from the European Union, to rein in the state deficit.
Unemployment has meanwhile continued to reach record highs, with the number of people looking for work rising by 60,000 in September to 3.29 million.
The government has put forward big tax rises and spending cuts to reduce the deficit but in return has faced widespread public anger.
The Socialists have backed away from a number of proposed tax increases amid demonstrations, including a series of violent protests in Brittany against a new levy on heavy vehicles.
French teachers have also been protesting this week against plans to extend their working week by half a day to four.
The education ministry said that 23 percent of teachers were on strike across the country on Thursday, including 41 percent in the Paris region.
Hollande was even subjected to an unprecedented chorus of boos during commemorations on Monday for France's dead in two World Wars and other conflicts.
Record low approval rates for Hollande
In a confidential note revealed by newspapers Le Figaro and Le Monde on Thursday, regional prefects warned the government that it was facing a "dangerous climate" and nationwide "feeling of despondency."
"Throughout the country prefects have come to the same conclusion of a society rife with tension, frustration and anger," said the note, which is compiled monthly from reports by prefects in France's 101 regions.
Hollande's approval ratings have hit record lows in recent months, making him the least-popular president in modern French history.
In the latest YouGov poll released on Thursday, only 15 percent of respondents said they judged the president's actions as positive, down six points from a month ago.
The government has promised it will reverse the trend on job losses by the end of the year and said sustained economic growth is on the way, with both INSEE and the Bank of France predicting a 0.4 percent expansion in the fourth quarter.
In a rare bit of good news for Hollande, French football clubs announced Thursday they had postponed a strike that was to be held in protest at a temporary 75 percent tax rate on high earners.
The clubs said they were putting off the strike, which had been called for the end of this month, in the hopes that further talks with the government could resolve their concerns.