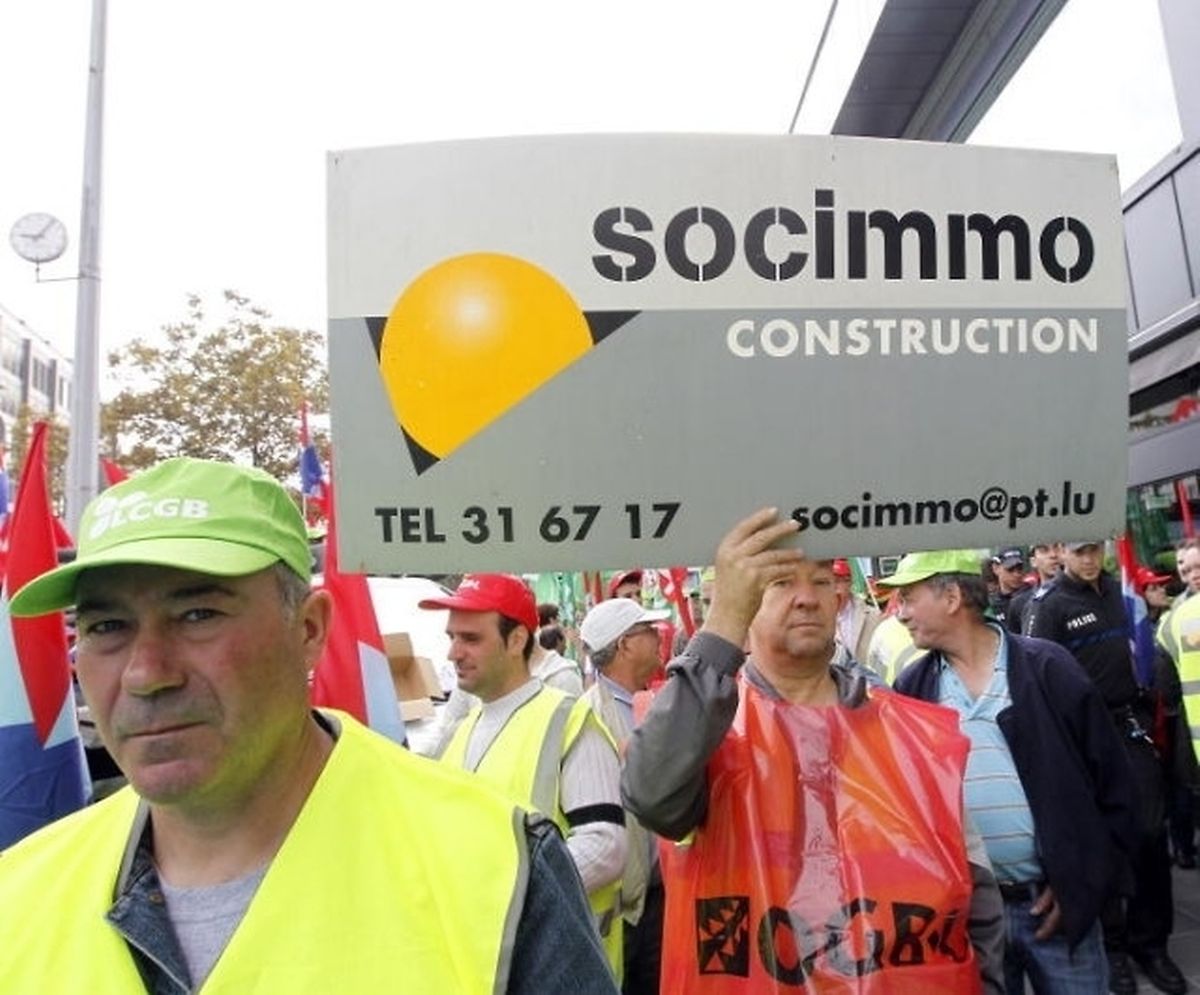 (JB) Ministers face a day of emergency talks with unions and bosses of financially troubled construction firm Socimmo.
Following reports that Socimmo faces bankruptcy because of four million euros owed by clients, economy minister Jeannot Krecké and employment head Nicolas Schmit called an emergency meeting with unions this morning.
A second meeting has been scheduled for 2pm between ministers, Socimmo bosses and the banks to find a solution that may save 470 jobs from being axed.
Following the morning meeting, ministers told demonstrators gathered outside the offices that there remained a "glimmer of hope" that jobs could be saved.
Mr Krecké said: "It is not because of the 600,000 euros your employers need to find that it faces bankruptcy. In the short-term, we will try to obtain funds to pay your unpaid wages and review a reorganisation of the business structure."
Mr Schmit said he shared the concerns of the workers but assured them that the case was in hand and that they could leave for their holidays with peace of mind that the government would not drop their case.
Unions OGBL and LCGB were said to be satisfied by the agreement reached with the government. Jean-Paul Fischer of LCGB said: "The ministers have taken responsibility. They will meet the banks and company management and a solution will be found, 100%."
Some 300 Socimmo employees learned that the company was on the verge of folding just days before they were due to leave for the summer holidays.
According to unions, the crisis stems from a failure to recoup unpaid debts from clients amounting to four million euros. The company was unable to obtain bank credit because financial institutions requested it find 600,000 euros as a guarantee.
Unions also report that staff have not been paid since June.