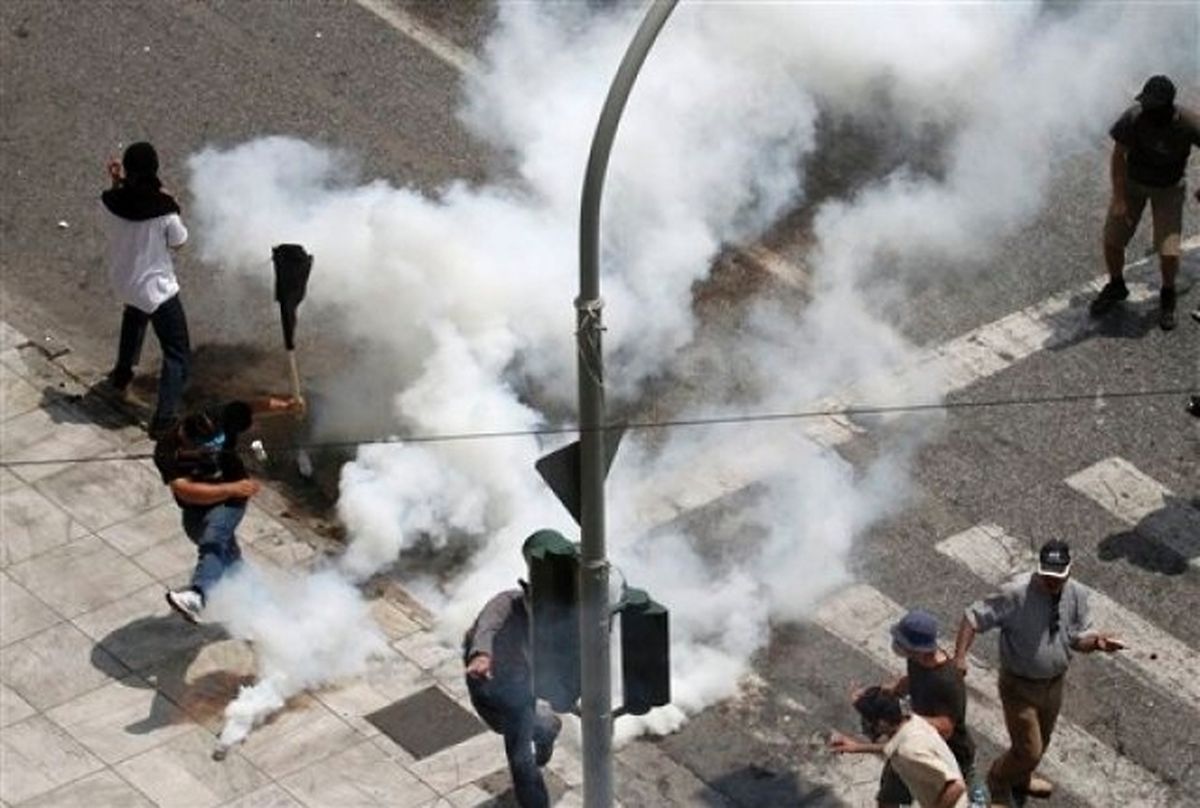 (AP) Greek deputies are to vote Wednesday on a deeply unpopular austerity bill that has provoked rioting in the streets of Athens, with the result of the vote determining whether the country can avoid a potentially disastrous default in the coming weeks.
A day earlier, the clashes left at least 46 people injured, most of them police. Protesters have vowed to encircle Parliament to prevent deputies from entering and voting for the bill, and a massive security operation is under way to avert the blockade.
Scuffles broke out early in the morning as demonstrators attempted to block a major avenue leading to the center of the city, and to Parliament. Riot police responded with pepper spray.
Services across the country were disrupted by the second day of a general strike that left ferries tied up at port, forced dozens of flights to be canceled or rescheduled and saw hospitals functioning with emergency crews.
The €28 billion austerity bill, and an additional bill to be voted on Thursday that details how it will be implemented, must both pass if the European Union and International Monetary Fund are to release the next €12 billion slice of the country's €110 billion bailout fund — and prevent a default that could drag down European banks and shake the European and world economy.
Prime Minister George Papandreou's Socialists have a slim majority of five seats in the 300-member parliament, and he has faced an internal party revolt over the new punishing four-year program of spending cuts and tax hikes on even those on minimum wages. At least two of his own deputies had indicated they might not vote in favor — but the bill should muster the 151 votes it needs to pass.
Greece has said it has funds only until mid-July, after which it will be unable to pay salaries and pensions, or service its debts, without the next bailout installment. The country is also in talks for additional help in the form of a second bailout, which the prime minister has said will be roughly the size of the first.
"Voting these measures is required to maintain our credibility in the (bailout) process," Finance Minister Evangelos Venizelos said during the debate Tuesday night. "Voting for these measures, regardless of any reservations, is an important, brave act of political responsibility."