How tax policy chaos could derail one of EU's hottest economies
How tax policy chaos could derail one of EU's hottest economies
One of the problems in Romania is that "priorities changed so often that it became difficult to go ahead with projects," said Andrew McDowell, vice president of the European Investment Bank.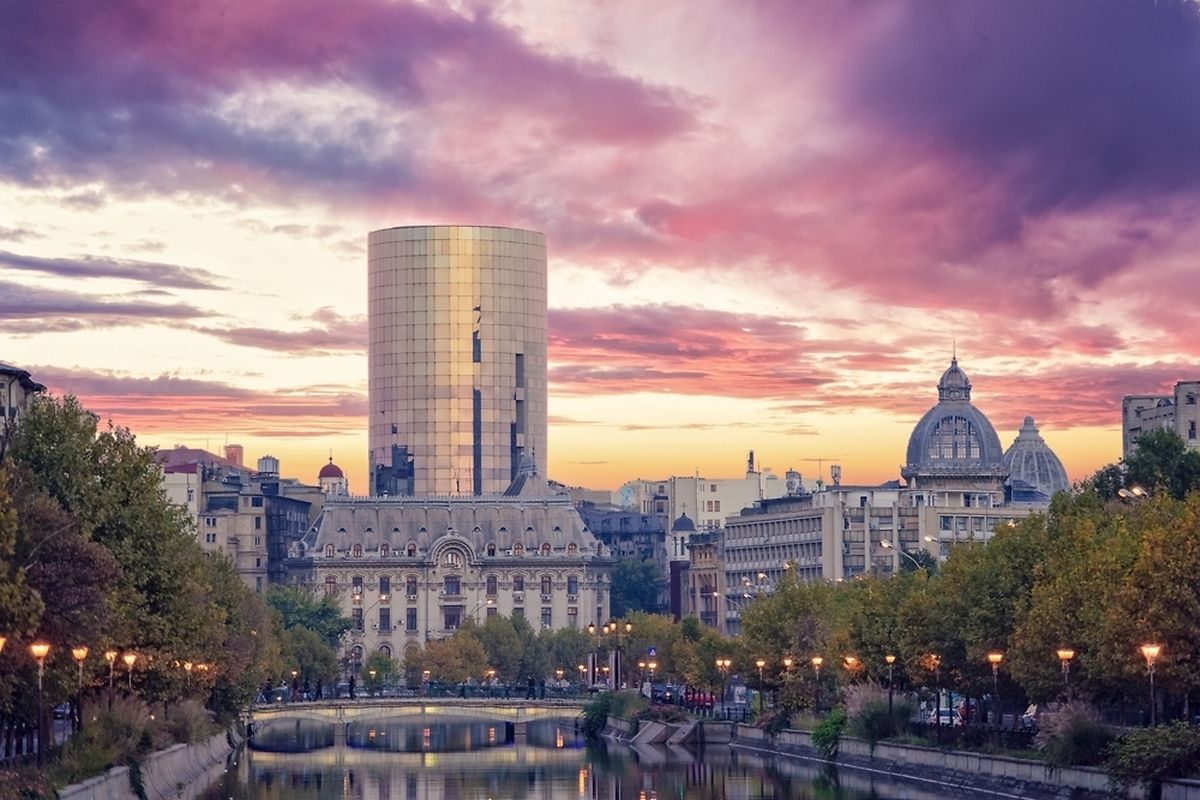 (Bloomberg) Georgiana Oncete says she hasn't seen this much confusion since she set up her business a decade ago. The Bucharest accountant struggled for weeks over what to tell her clients about the latest tweaks to the tax system.
That's because Romania's government held back the specifics, even with the new rules slated for the start of next year. Oncete's clients, mostly entrepreneurs with small to mid-sized companies, are anxious to know whether they'll have to trim costs or lay off workers in the runup to Christmas.
"The government has caused chaos this year, announcing some measures and then withdrawing them two weeks later and announcing others," Oncete said, while reviewing paperwork at her office in an old house in the east of Romania's capital. "How can companies work in this uncertainty?"
Flip-flopping on tax policy is just one of the obstacles facing business in the European Union and NATO member, less than a year after the Social Democrats returned to power. The party is already on its second prime minister, Mihai Tudose. His predecessor triggered the biggest protests since communism in January after trying to loosen penalties for corruption.
All these at a time when Romania is booming: a 6.1 percent economic surge last quarter was the EU's second-best best performance after Malta. Unemployment is the second-lowest after Hungary. But growth is driven by government handouts that are swelling the budget deficit. The central bank has warned that it's unsustainable and plans to raise interest rates.
Meanwhile, muddled policies and political instability are taking their toll. Foreign companies are investing less; bonds and the national currency are lagging behind those of fellow ex-Eastern Bloc nations. The economy may be next to sag.
"Romania's political tensions and fiscal uncertainty have weighed," said Viktor Szabo, who helps oversee $11 billion in emerging-market debt at Aberdeen Asset Management Plc and is underweight on Romanian bonds. "With the economy being the closest to overheating and policies being unanchored, this makes it the weakest link in central and eastern Europe."
Stability 'Key'
Three cuts in the value-added tax since 2015 to win over voters triggered Romania's first bout of deflation since communism as goods prices fell. The resulting revenue decline is pushing the budget shortfall toward the EU limit of 3 percent of gross domestic product. The government re-introduced a fuel levy eight months after eliminating it.
Taxes are a persistent gripe for the energy industry, which has been awaiting new rules on royalties for more than three years. OMV Petrom SA, Romania's largest oil company, and its partner, Exxon Mobil Corp., must decide in 2018 whether to proceed with a multi-billion-dollar Black Sea project that could seal Romania's energy independence.
"For us, a stable and predictable fiscal environment is key to continue investments," Mariana Gheorghe, OMV Petrom's chief executive officer, said in September.
It's not just local companies: Foreign direct investment in the first eight months of 2017 slid almost a fifth from a year earlier to 2.5 billion euros ($3 billion). A survey released this week by the Foreign Investors Council revealed constantly changing legislation is affecting business planning at 90 percent of companies, with three-quarters reporting a recent decline in the business environment.
Government infighting hasn't helped. The Social Democrats ousted their own prime minister in June, while powerful party leader Liviu Dragnea clashed this month with his replacement, almost bringing down the government again.
"Political stability and consistency in terms of project continuity are key," said Andrew McDowell, vice president of the European Investment Bank, which has lent more than 13 billion euros to Romania in the past 25 years to build hospitals, power plants and wind farms.
"The priorities changed so often that it became difficult to go ahead with projects."
Graft Obstacle
Corruption is another turnoff. While a crusade by anti-graft prosecutors has netted dozens of officials including a sitting premier, Romania still ranks 57th of 176 countries in Transparency International's latest Corruption Perceptions Index. The Social Democrats sought in early 2017 to decriminalise graft offenses involving sums below $50,000, sparking mass demonstrations that eventually forced a U-turn. They still plan another stab at judicial reform.
The souring investment climate bodes ill for the economy, according to the Foreign Investors Council. In a region dogged by labor shortages, resurgent inflation may push companies' wage costs excessively high, the central bank has warned. Annual salary growth has averaged more than 10 percent for two years.
The government didn't reply to emailed requests seeking comment. Finance Ministry Ionut Misa has said the budget deficit won't breach the EU's maximum and has engaged with the business community, including over a controversial change to VAT payments. He got a vote of confidence from debt investors this month as the government sold 1 billion euros of Eurobonds at a record-low yield.
But regional peers such as Poland and the Czech Republic have been preferred destinations for cash this year. Romanian local-currency bonds have handed investors a 1.2 percent loss in euro terms in 2017, eastern Europe's worst performance, according to the Bloomberg Emerging-Market Local-Currency Sovereign Bond Index.
Oncete, the Bucharest accountant, says her phone doesn't stop ringing as clients beg for advice on changes they need to make to their businesses or just try to understand what lies ahead. While details of the latest tax revamp were finally published overnight Thursday, she says the government's track record means such initiatives can be altered without warning.
"We can't trust what they're saying because they change their mind by the next week or they change the law in parliament," Oncete said. "Maybe I'll have to charge my clients more."