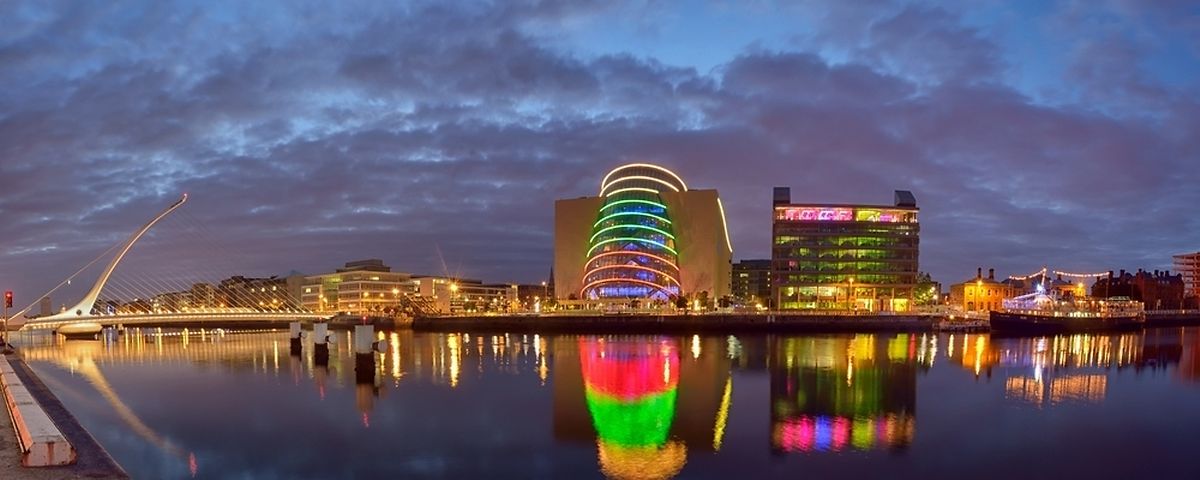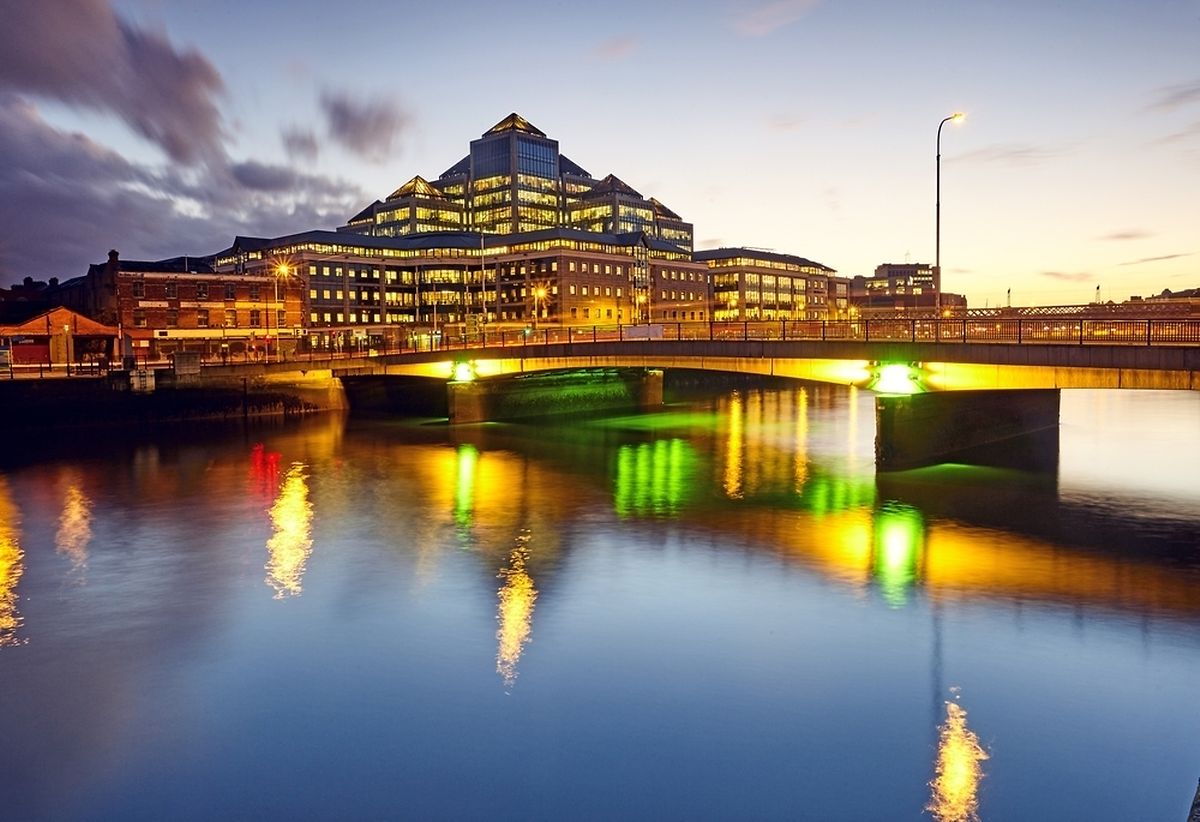 (Photo: Samuel Beckett Bridge and the River Liffey in Dublin in night time - Shutterstock)
(Bloomberg) Helen Grogan says her bank has left her brimming with "rage, frustration and anger" and 40,000 euros worse off.
In common with 13,000 other Irish bank customers, Grogan was overcharged in a mortgage scandal that has reignited anger towards the industry almost a decade after taxpayers had to bail it out.
"I was ripped off by the bank," she told a parliamentary committee in Dublin this month, adding she had been "duped into thinking I had a product that I could count on."
Pressure is now mounting on the banks, fuelled by their tardy response to the affair. Finance Minister Paschal Donohoe has summoned a clutch of bank chief executives to his Dublin office this week after Prime Minister Leo Varadkar branded their conduct "scandalous." The nation's central bank said it's liaising with police to figure out what happened.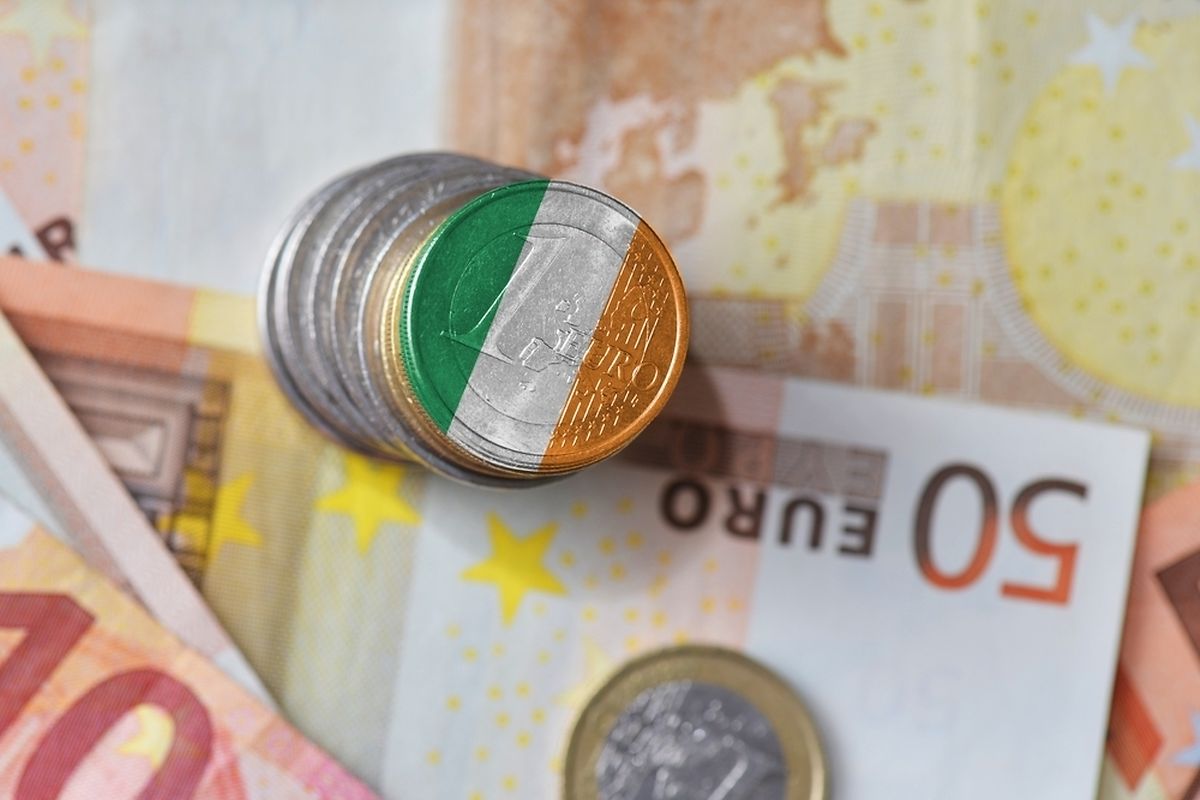 While it was about politicians in Greece and Portugal, Irish anger during the European debt crisis was honed more on the financial industry that was left crippled from lending to property developers and needed 64 billion euros of taxpayers' money. Bankers were spat at, egged and vilified.
That antagonism had begun to fade, before the latest scandal blew up. The roots of the issue lie with so-called tracker loans, which were closely tied to the European Central Bank's key rate. Such loans came into vogue before the crash that devastated the Irish economy from 2008. Bank funding costs surged as the financial system teetered on the edge of collapse, meaning such loans became loss-making as the ECB slashed interest rates.
Tracker loan
Grogan took out a tracker loan with the bank that has since become Permanent TSB Group Holdings Plc in 2005. The mortgage carried the ECB rate plus 0.6%, which she believed would then rise to 0.8% after the first year. Instead, the bank offered her a much higher tracker rate or a cheaper variable loan.
Grogan took the variable rate. Then, her bank began to lift that rate to offset losses on its tracker loans.
"The rate started to go up and up," she said. "The rate went up higher than everybody else's and all of a sudden it was very high compared with what it would have been had I stayed on the tracker."
In 2015, the nation's regulator ordered banks that offered tracker mortgages to review their loan books. That revealed a pattern of overcharging. So far lenders have identified 13,000 accounts that were affected in some way, and there may be more to come, Irish Central Bank Governor Philip Lane told lawmakers in Dublin last week.
The issue shows "unacceptable failings" by the banks, Lane said.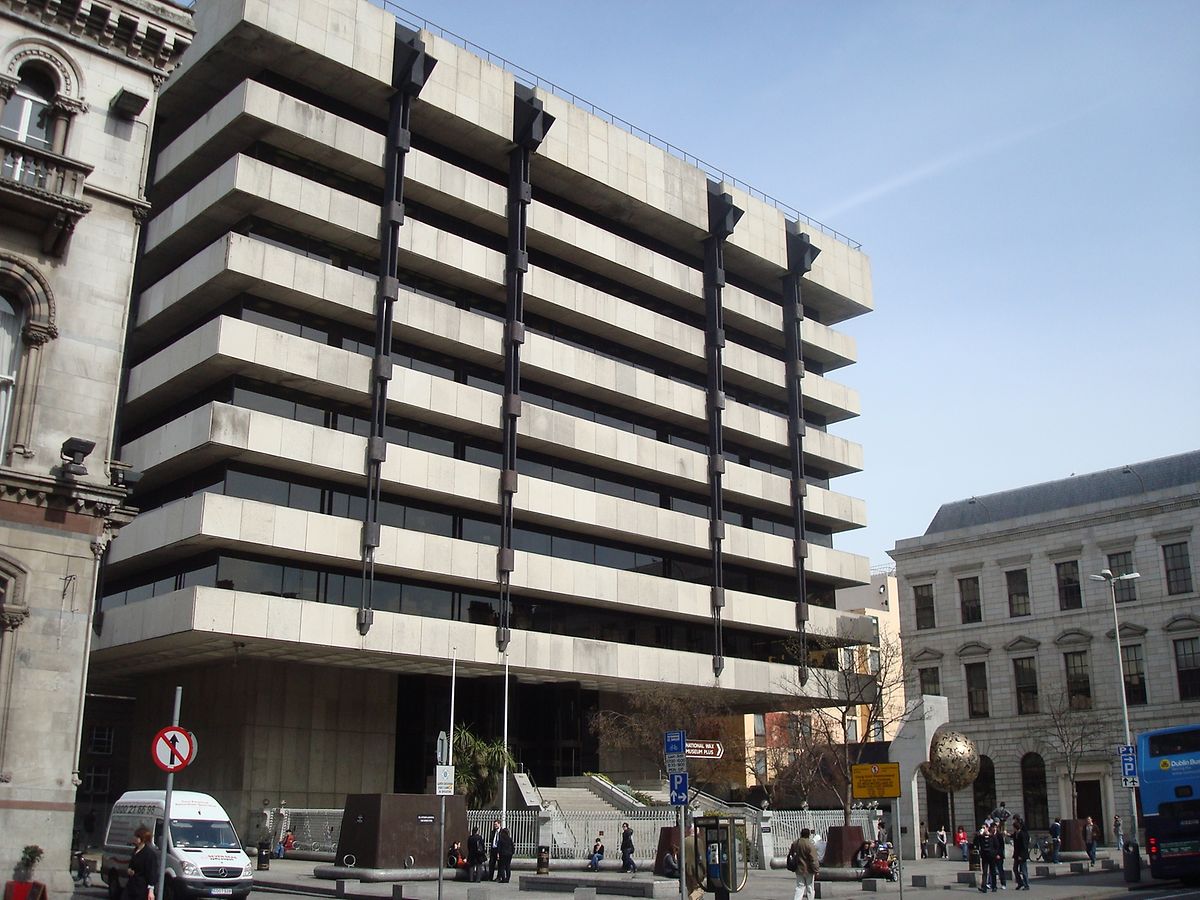 This week Donohoe is demanding answers from the heads of the five main banks in Ireland - Allied Irish Banks Plc., Bank of Ireland Group Plc, Permanent TSB, Royal Bank of Scotland Group Plc's Ulster Bank unit and KBC Group NV's Irish unit.
The banks are scrambling to contain the fallout. More than 80% of its impacted customers had received redress offers, Permanent TSB said. AIB has paid redress and compensation to 97% of accounts it has identified, a spokesman said.
Compensation claims
Ulster Bank has begun paying redress and compensation, the lender said. Bank of Ireland referred to its most recent formal update on the issue in December, which showed it identified about 4,500 accounts as part of the current review.
KBC said it acknowledged "errors" in relation to trackers and said its "focus is to identify all customers impacted" and "move without delay to redress and compensation."
I am just looking for justice
Banks have handed out about 120 million euros in compensation so far, and may pay 500 million euros in total, according to Owen Callan, an analyst at Investec Plc in Dublin. Most analysts says the banks' current provisions should be enough to cover the problem.
Still, the threat might be mounting. Varadkar told lawmakers that banks may face increased taxation and more oversight if they fail to act. For Helen Grogan, the affair means she might carry her mortgage into retirement.
"I am just looking for justice," she said. "It is such a disgrace that we are all made to feel responsible for making a silly or stupid decision or not getting the right advice and letting the banks ride roughshod over us."