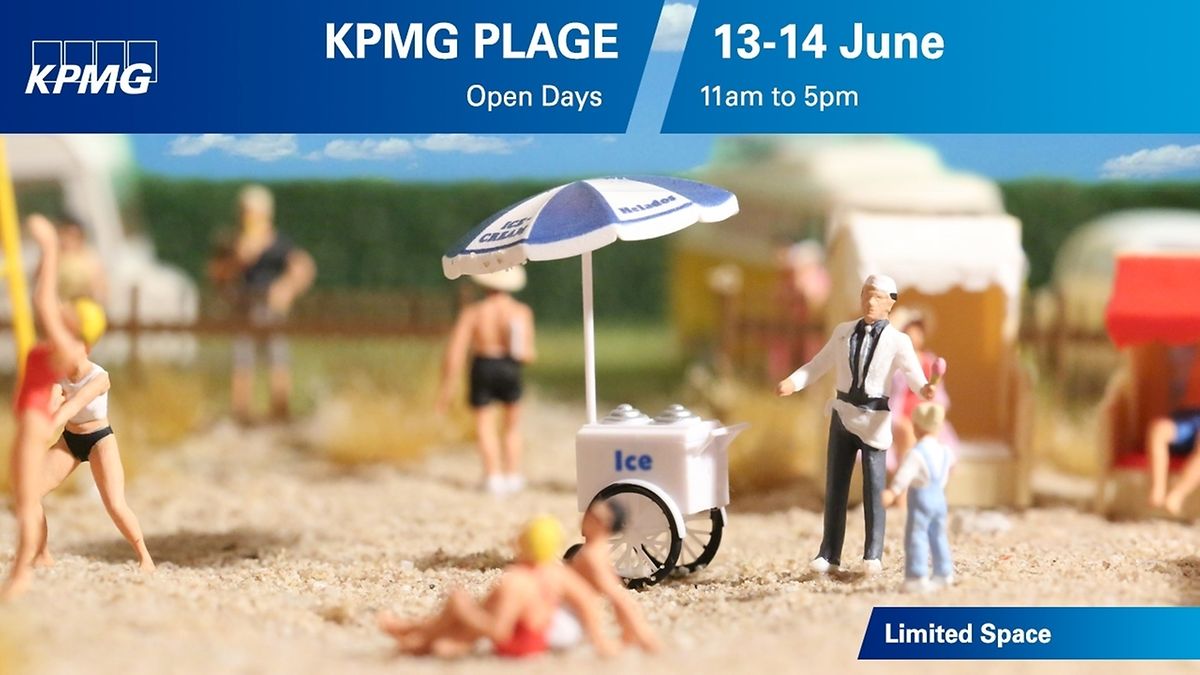 No doubt many of us wish we were off for a day at the beach instead of in the office of a sunny morning.
But, for staff at KPMG Luxembourg this week, work and the beach will become one and the same when 150 tons of sand and a handful of deck chairs and palm trees are installed outside of the headquarters.
Officially dubbed the "Summer of Funds", the playful project, which opens on June 3, will remain outside the offices in Avenue JF Kennedy for two weeks, offering fun activities for staff and the public.
On June 13 and 14 from 11am to 5pm, the KPMG plage will open up to the public for two days enabling people in landlocked Luxembourg to enjoy a day at the beach with ice-cream, games and picnics.
For the rest of the duration, KPMG Luxembourg staff will be encouraged to join in pétanque and beach tennis and chill out after a hard-day's work on the beach.
Do not miss the news - sign up to receive thewort.lu newsletter in Englishdelivered to your inbox six days a week.