Recruitment is the moment of truth
Recruitment is the moment of truth
Gender inequality in Luxembourg's labour market is a striking reality. While only 18% of managers and only 29% of board members in Luxembourg are women, based on the latest average gross hourly earnings in the Grand-Duchy women are paid 5.5% less than their male counterparts.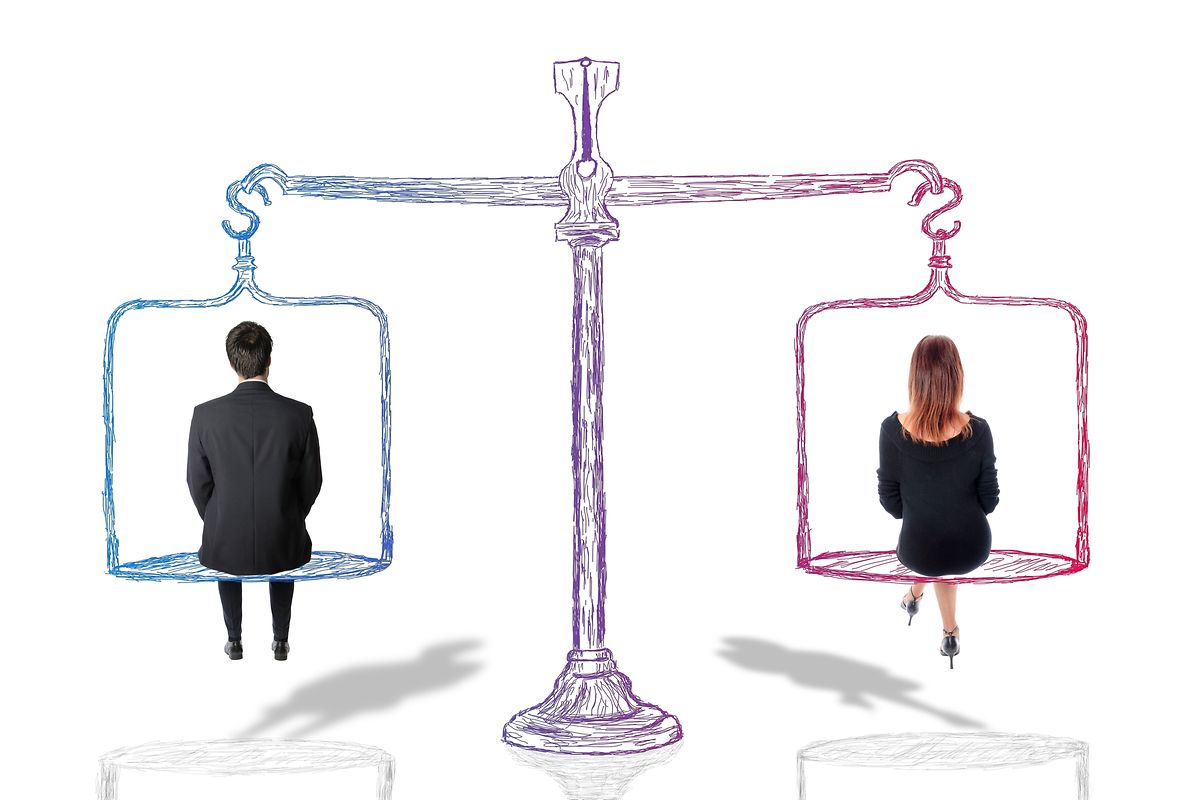 Women are under-represented on the labour market both in Luxembourg and in Europe.
No matter what you call it, gender equality, balance or diversity, the reality is striking. Today, women are still the largest group of victims of gender-based violence, earn considerably less than men and very few of them hold top managerial and board level roles.
Recruitment is the moment of truth.
In Luxembourg, women earn 5.5% less than men, despite being one of the lowest differences in the average gross hourly earnings of men and women in the EU. The average within the union is 16.3%.
When you translate this into the daily business, women in Luxembourg work for free almost three weeks in a year. Based on the EU average, women in Europe stop being paid for their work on November 3, which marks the European Equal Pay Day.
Women - a minority among business decision-makers
And when you look at gender diversity in business, at CEO-level and in board rooms, the situation is not getting any better.
According to the latest Eurostat report, Luxembourg has the lowest share of women in managerial positions across all EU member states. Only 18% of managers in Luxembourg are women.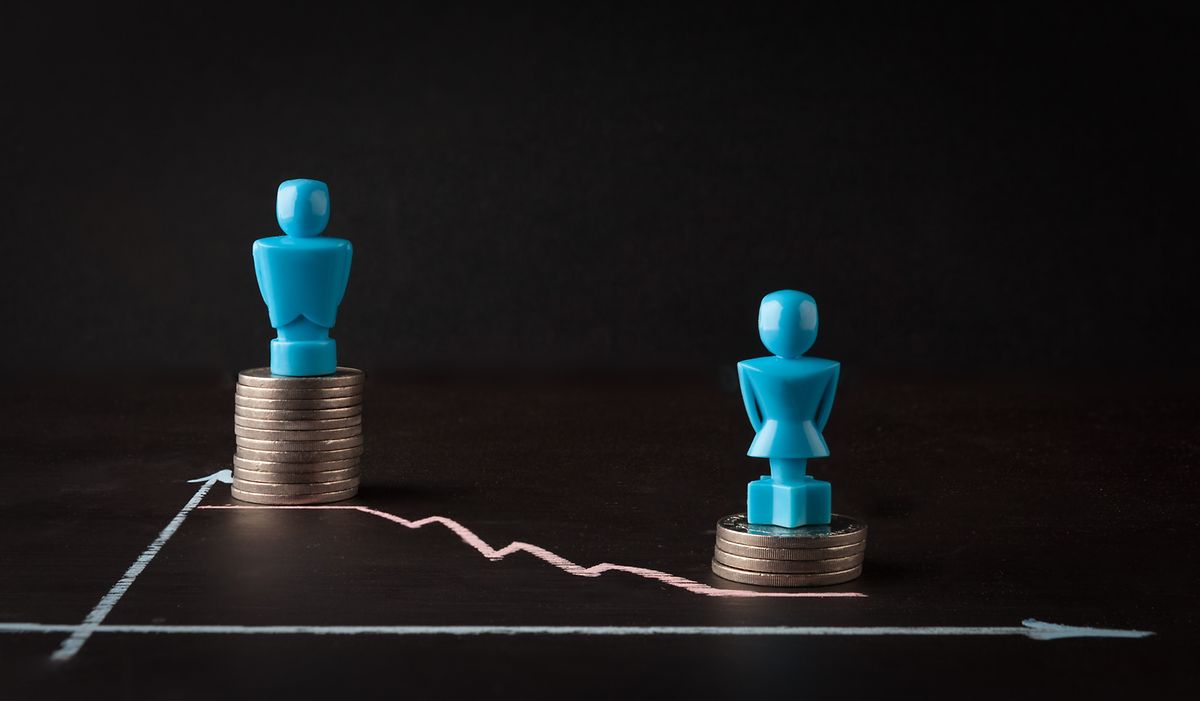 In Luxembourg, women earn 5.5% less than men, despite being one of the lowest difference in the average gross hourly earnings of men and women in the EU.
And only "29% of board members in Luxembourg are female," says Carlo Thelen, General Director at the Chamber of Commerce, who further adds that gender equality should be promoted at all levels of society because it's a question of equal opportunities. For Thelen, companies with cultures promoting diversity attract the top talent.
Attending a gender diversity conference, like Thelen, Luxembourg's Minister of Finance, Pierre Gramegna, also talked about women's employment and their influence on the Luxembourg labour market.
"Out of 46,000 people working in the financial sector in Luxembourg, 41% are women," says Gramegna, further adding that he doesn't have access to industry statistics available on the number of women working in executive-level roles.
But even without the latest statistics at hand, Yvess Maas, Chairman of the Luxembourg Bankers' Association (ABBL) argues that Luxembourg's banking industry has a long way to go in achieving gender diversity.
"Despite being multicultural, we are not diverse from a gender perspective," he said.
Slightly better in the public sector
Things appear to be slightly better in the public sector in Luxembourg. Gramegna says that one third of board positions are held by women, while 32% are employed in the highest positions and 76% of female employees have middle and lower jobs.
At the Chamber of Commerce, Thelen outlines that women make up 60% of the workforce. And when it comes to the board, two out of the seven members are female.
By 2020, authorities aim to have 73% of women in employment in Luxembourg.
But the challenges faced by women start much earlier, when they choose an education track. There are still certain careers that women tend to embrace more than men.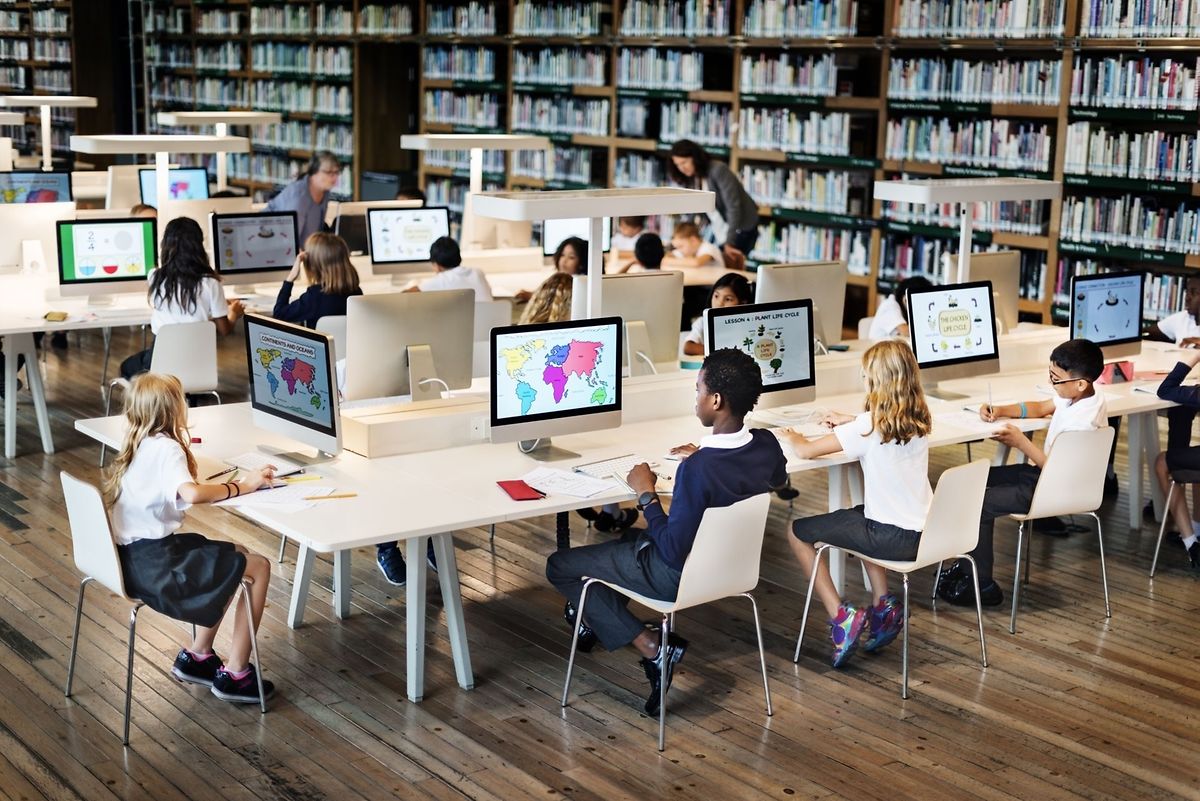 Authorities should make science, technology, engineering and mathematics (STEM) more attractive for female students.
Women and education
74% of women in Luxembourg study education, 55% study medicine, 53% study law and 46% of them study economics.
While these figures look quite promising, the alarming numbers come from engineering and computer science, where only 19%, and respectively 12% of students are female.
While authorities have embraced the digital economy and aim to make Luxembourg a digital business hub, how is this going to work for women as participants in the local labour market, when such low numbers turn their attention to these fields?
Thelen outlines that in the context of the third-industrial revolution, attracting more women in technology is even more important.
Gramegna agrees. In improving the situation, he believes women should consider working in the digital economy, because that is where the lowest pay gap is recorded between men and women.
Engaging the unconvinced
The Luxembourg Minister of Health and Minister for Equal Opportunities Lydia Mutsch explains that the situation is not the best one in Luxembourg and that it's very hard for women to find the right partner to support them.
In tackling gender inequality, "you have to encourage also those who are not convinced", she says.
And females in the business community share this standpoint.
"It has to stop being a woman's topic", argues Mathilde Hildenfeldt, Managing Director at the Swedish and Nordic Chamber of Commerce in Luxembourg and Belgium.
But bringing men into this discussion sometimes feels as hard as bringing women to the decision-making table.
As a senior leader, the partner responsible for the Brown Brother Harriman office in Luxembourg, Jean-Marc Crepin says that "the question needs to resonate with you as a person".
And David Suetens, CEO of State Street, further addes that "you need to act on your bias".
"It's not only about being aware that you are likely to recruit someone similar to you, but [that] you need to change that," he said.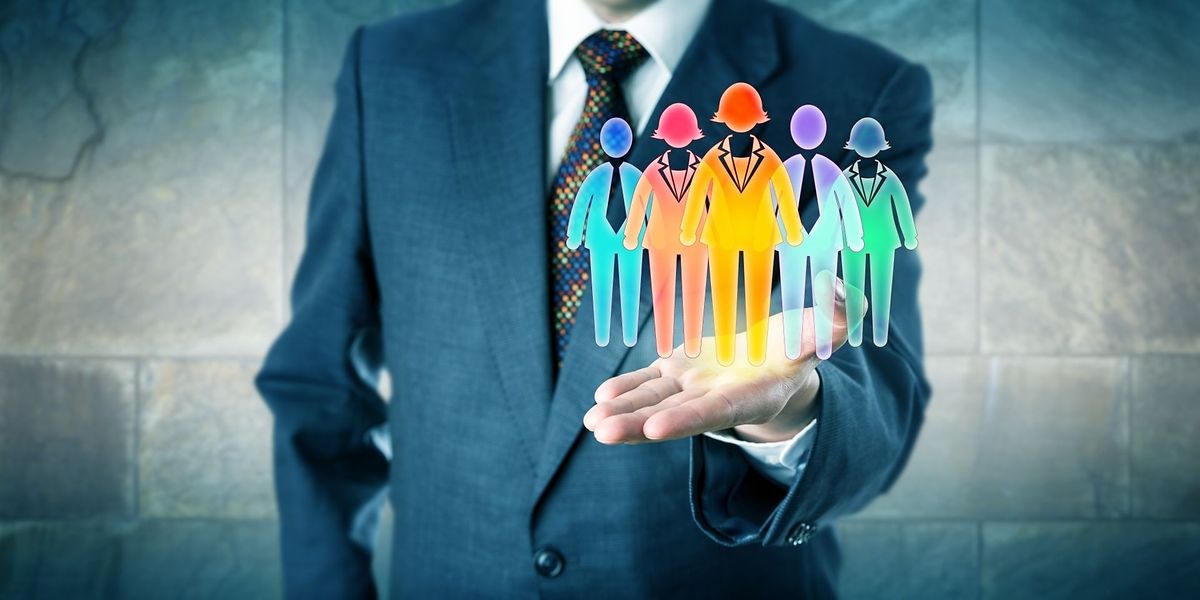 "You need top leadership to sponsor and you need to make a long-term plan for your results to be sustainable," says Kvarnström.
'Walk the talk'
For Charlotta Kvarnström, Managing Director at Accenture Sweden, the 50/50 quota is about looking hard enough to find a gender-balance workforce. She also refers to clients' expectations of companies to reflect the society at large.
She believes businesses need to define the problem that leads to a lack of gender diversity in senior roles, define a solution and find actionable targets.
"You need top leadership to sponsor and you need to make a long-term plan for your results to be sustainable," Kvarnström said.
Collete Dierick, CEO of ING Luxembourg, demands for both men and women to 'walk the talk' and says that women, like men, need more flexibility in managing their work responsibilities, especially given Luxembourg's large community of commuters.
When present in Luxembourg, Monika Ladmanová, member of the Cabinet of the EU Commissioner for Justice, Consumers and Gender Equality, explained that it is indeed "the work-life balance that is the driver of change". Ladmanová also spoke about a "sandwich generation" of women, in their 30s and 40s who care for their aging parents, while supporting their own children.
'Not a done deal'
In her speech, Ladmanová stressed that gender equality is not 'a done deal' in 2017 and that it will take 217 years to reach gender equality.
"Despite pursuing more and better education – 60% of university graduates in the European Union are women – hourly wages are lower, women continue to be predominantly employed in lower-paid jobs and sectors and are victims of gender-based violence," she said.
"Women and men are not equally represented in the labour market", she added.
In an Europe where the population is both aging and shrinking, for Ladmanová the failure to integrate women into the labour market is a 'waste of resources'.
"The reality is that Europe has the best-educated housewives," she says, further adding that "closing the gender gap is an investment in the future".
For this reason, Ladmanová insists that men must act as mentors, as sponsors. They need to recommend women for senior manager roles when opportunities arise.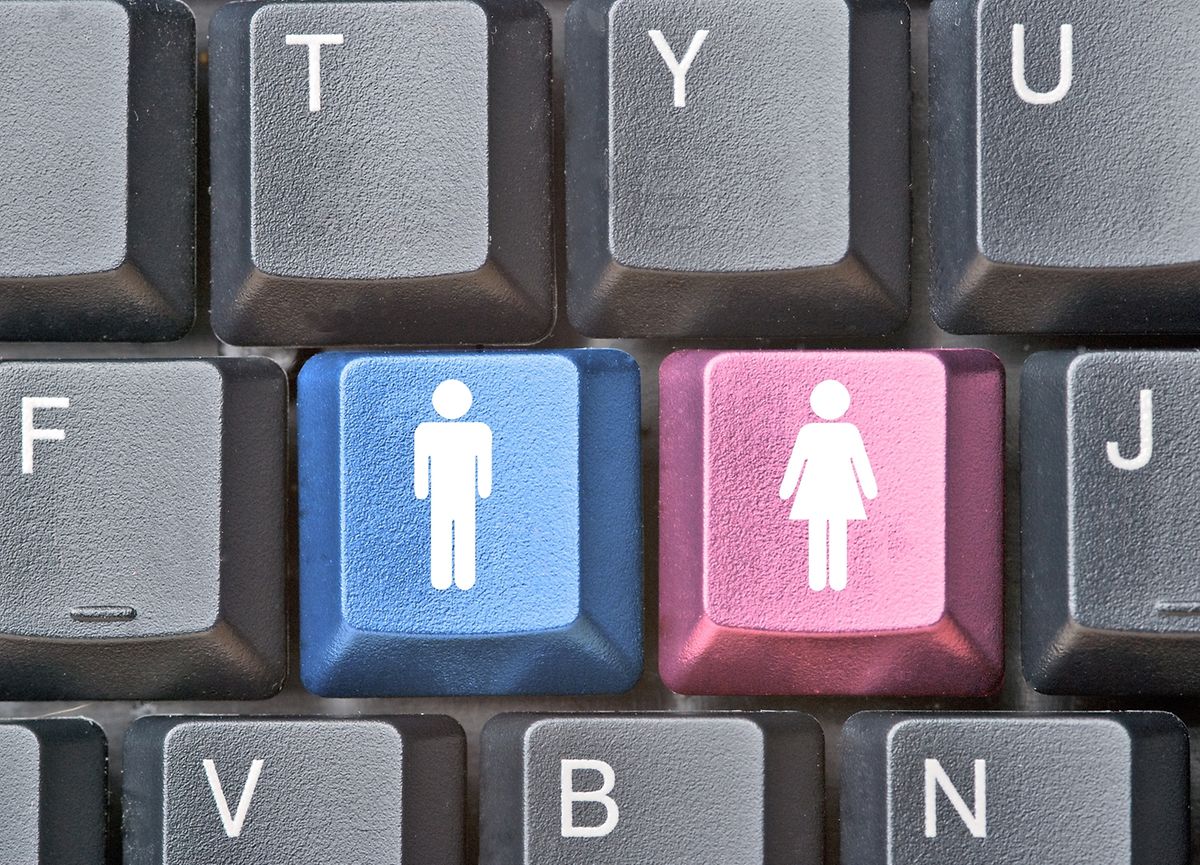 The "golden skirt" is a term coined to describe women who accumulate directorships in bulk.
'Golden skirts'
In Norway's case, Cathrine Seierstad, Lecturer at Queen Mary University of London, explains that introducing gender quotas was a success, making the Nordic country shift from only having 7% of women sitting on corporate boards in 2002, to the world's second most gender equal country in 2017, according to the World Economic Forum.
Seierstad also talked about the "golden skirt", a term coined to describe women who accumulate directorships in bulk and said that gendered images and expectations to what constitutes a good manager or director should be challenged.
She also proposes sustained mentoring and sponsoring, but warns that women tend to be "over-mentored, but under-sponsored".
For Seierstad, the 40% quota proposed within the EU is the new "glass ceiling" that women face.
Practical solutions
A number of actions have been taken to support work-life balance in Luxembourg. For example, Gramegna mentioned the replacement of the education allowance (forfait d' éducation) with parental leave that is more flexible, larger and higher in compensation.
Another example of action taken to support women is the introduction of individual taxation, which he described as a "major step in making people responsible for their own life".
In more general terms, the public and private sectors can and should invest in the digital fluency of women. Companies should organise talent programmes that mentor and sponsor female employees, while in education there should be programmes that discourage occupational segregation and make science, technology, engineering and mathematics (STEM) more attractive.
Another concrete initiative that could help women and men alike to re-enter the labour market is the "Back to Work" programme run by PwC.
"It's targeting people who have been out of work and are keen to get back," said John Parkhouse, CEO at PwC Luxembourg.
(Roxana Mironescu, roxana.mironescu@wort.lu, +352 4993 748)