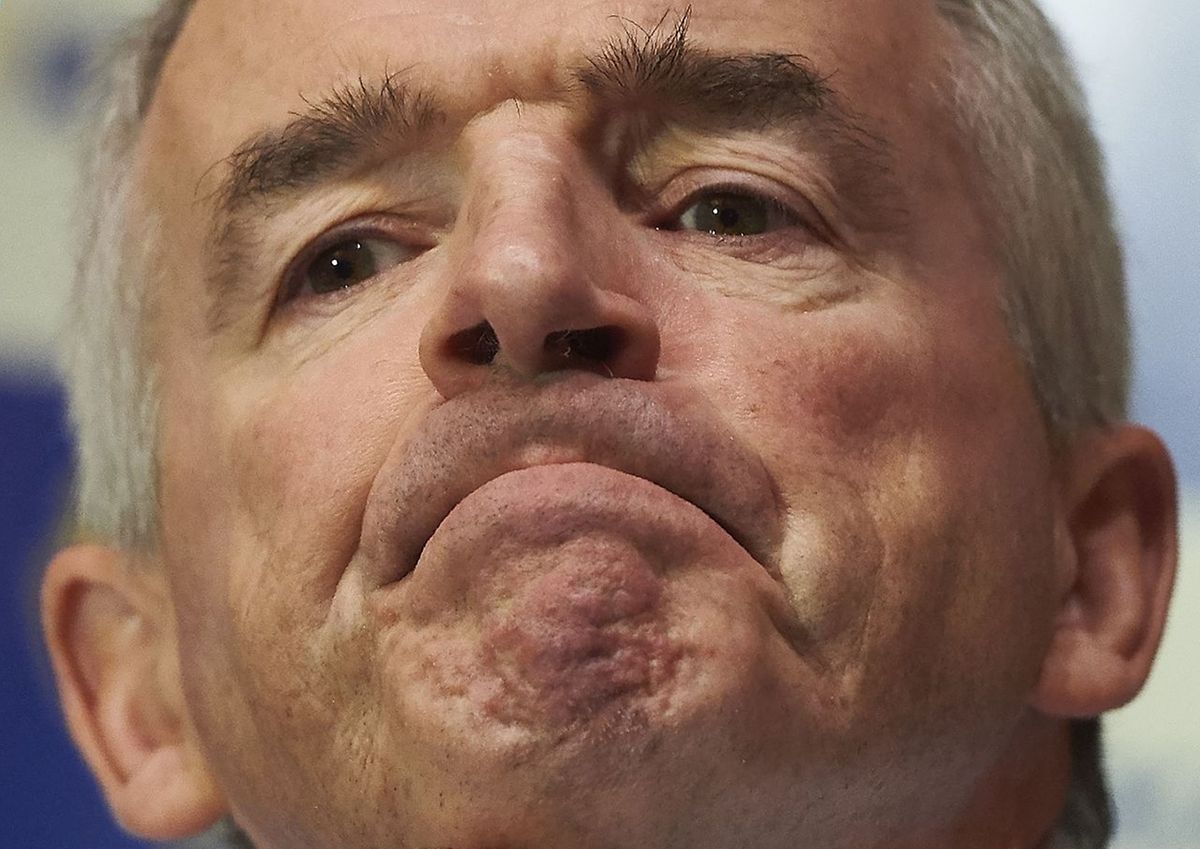 (Bloomberg) Ryanair Holdings sought to contain the damage from plans to scrap hundreds of flights through the end of October, vowing to publish the full list of affected connections and provide clarity for unsettled customers.
With mass cancellations set to leave about 400,000 passengers in the lurch, Europe's biggest discount airline is likely to take a €25 million profit hit from refunds and compensation, the Dublin-based company said on Monday, three days after announcing cutbacks that started on Saturday.
To stave off further fallout, Ryanair plans a fare sale, a bonus to pilots who are willing to waive vacation days and about €30 million in spending to hire more crews.
"We fucked up here, and we have to fix it," Chief Executive Officer Michael O'Leary said on a conference call. "We should have seen it coming. This will have a reputational impact."
While the scrapped flights account for only about 2% of normal daily operations, the cause was avoidable and stems from the company's aggressive management style. As it ramped up capacity, Ryanair overscheduled its crews, which has led to a vacation backlog as it scrambles to meet holiday requirements by Irish authorities.
"We were trying to give too many pilots blocks of four weeks leave," said O'Leary. "We have mismanaged that process."
Image-Improvement Project
The fiasco undermines O'Leary's efforts to improve Ryanair's image and woo more lucrative customers. Ryanair began its Always Getting Better program in 2014 to make flying with the no-frills carrier less onerous, introducing faster boarding for business travelers, discounts for children and sleeker aircraft cabins.
"It is the potential for long-term damage that concerns us," Damian Brewer, an analyst with RBC Capital Markets, said on Monday in a note to clients. "The poor PR could deter future bookings and may well put off more time-sensitive higher yielding demand, like business trips, if the carrier is seen as unreliable and less punctual."
Ryanair shares dropped 1.9% to €16.76 euros as of 2.04 pm in Dublin. That pared the stock's gains this year to 16%, valuing the company at €19.9 billion euros.
The budget carrier plans to release the full list of affected flights by Tuesday. The company worried millions of customers by announcing on Friday that it expects to cancel 40 to 50 flights a day for the coming six weeks. Some 162 flights were dropped between Saturday and Sunday, with another 164 due to be cut through Wednesday.
The carrier flies to Luxembourg.
97% Full
Ryanair has been running its system at the limit, with 97% of seats occupied in August, when the carrier flew 12.7 million passengers. Flights are operating as usual for customers who haven't received emails from the carrier.
The airline is mandated by the Irish Aviation Authority to bring staff time-off in line with the calendar year from January 1, requiring it to distribute the backlog before the end of 2017. That left the carrier without enough pilots and flight attendants to operate its full fleet of Boeing 737s until the start of its winter timetable in November.
"My apologies to our investors but also primarily to our customers for any uncertainty or any inconvenience we've caused you over the weekend," O'Leary said. "It wasn't done lightly, it wasn't done out of some dismissive or 'don't-care' attitude."