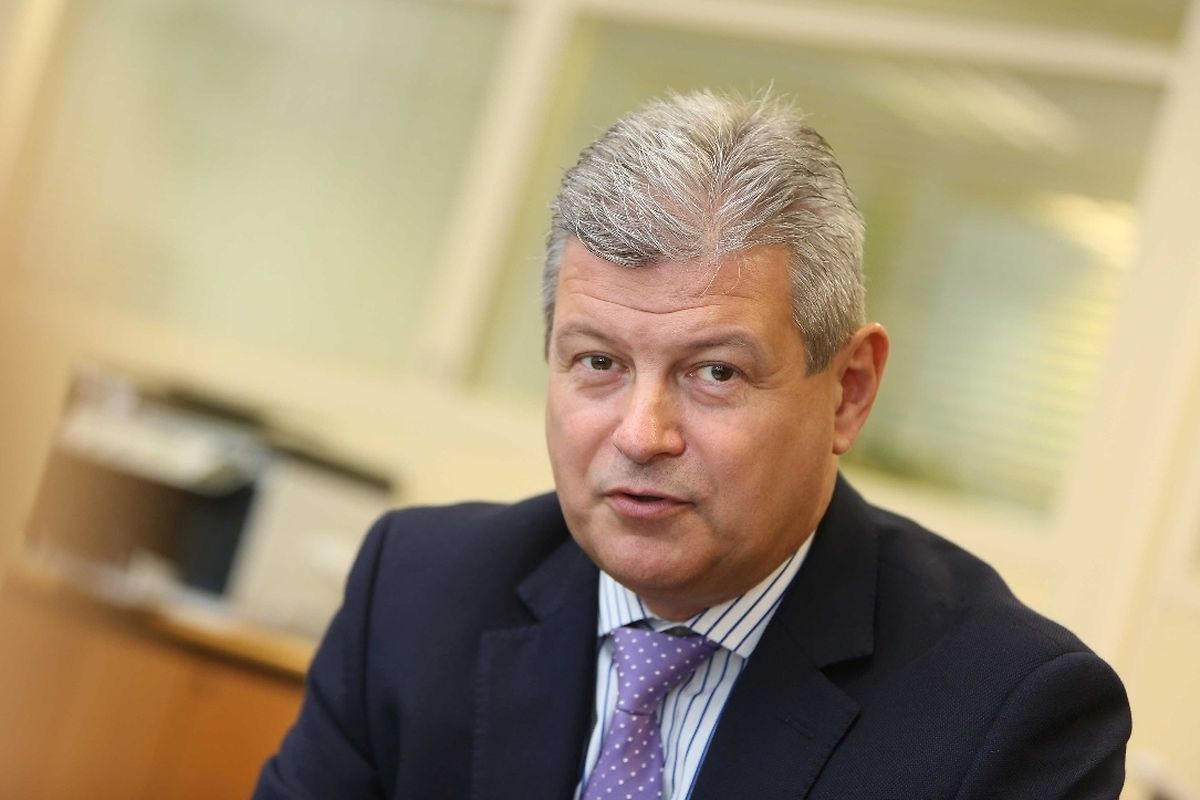 Who are you and what do you do?
I'm John Johnston, CEO of CHAMP Cargosystems.
I'm from the New Forest in Hampshire, in the UK. I've been in Luxembourg for over 20 years.
I came to Luxembourg on a three month contract as a programmer for Cargolux Airlines.
That's how I got involved developing air freight software to run Cargolux's activities for their cargo operations.
I was at Cargolux from 1991 to 1997, then started my own consulting business and was employed by Lufthansa cargo in Frankfurt. From there I worked for the Swiss Air group in Zurich, before being offered to return to Cargolux as the CIO. Cargolux was a company I had a great deal of respect for and loyalty to, so it was an easy decision and an ideal opportunity for me to return to a position where I could make a difference.
I came back in 2000 and further developed the air freight software suite. The software was so successful we started selling it to other interested carriers, but in 2003 we reached a point where we had to make a fundamental decision. With one of the 'big four', we conducted a market assessment and put two options before the board: to sell off the external software business to an established IT provider or to create an independent software company as a subsidiary of Cargolux. We chose option two and in 2004 I left Cargolux to become CEO of CHAMP Cargosystems.
How did you get where you are now?
The biggest mentor in my life was my grandfather. He was a true entrepreneur and travelled continually in his life. He was a person who was full of wisdom and the knack of translating that into sayings, which stuck with me. The one that I remember most and live by today is: "Never get too full of yourself and remember, there's no one person on this planet who is not replaceable".
He also said: "Don't be afraid to move and travel to gain experience, work hard and follow your vision", and that's what I did.
What are the most important skills and qualities for a successful business leader?
I think it's remembering what my grandfather told me all those years ago- you're replaceable. You have to trust your vision and have the discipline to stick it out. You get a lot of people who don't agree sometimes with a new idea. If you believe it's right, stick to it, but listen. You must have big ears and listen to what people around you are saying.
It's important to understanding where opposition comes from because with that knowledge you can tune your message to help you get the adjustment you need. One of the most important things is to surround yourself with people far more intelligent than you are and give them a cause. I'm extremely lucky because in my job I don't have to do anything, as my management team are all brilliant people in their own right and are very driven.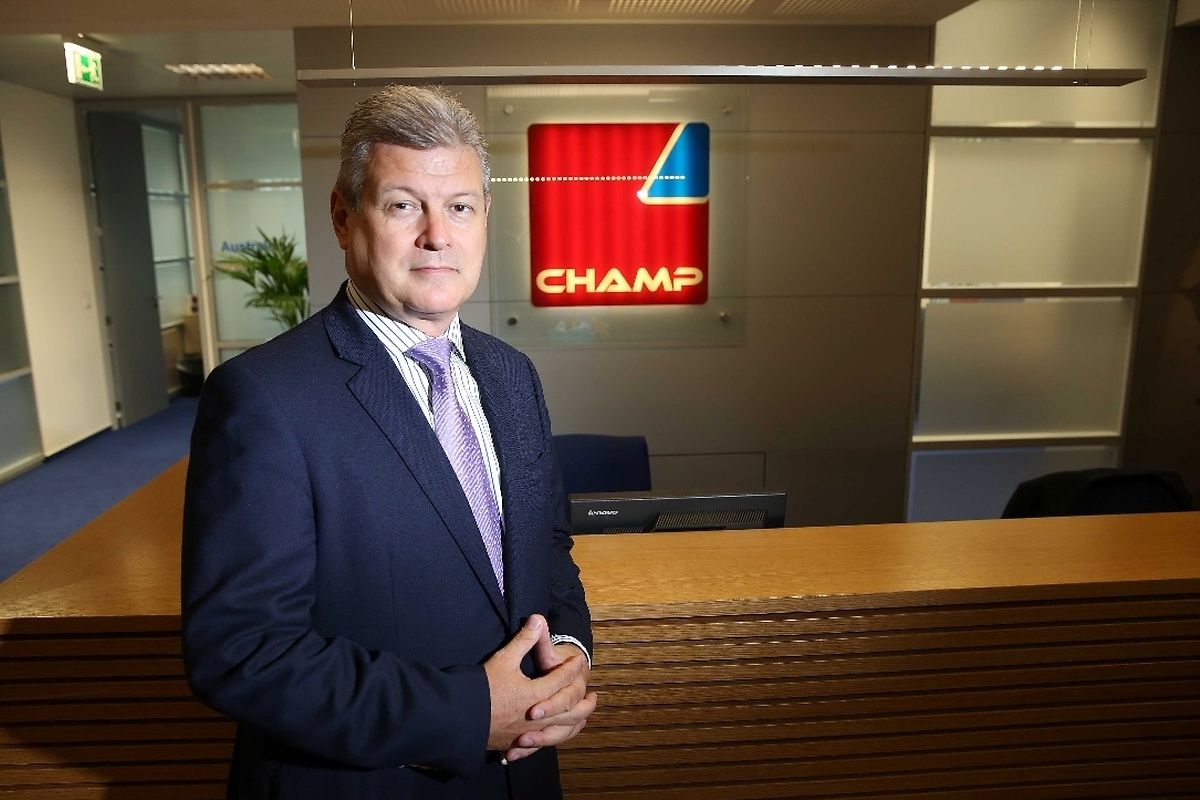 How do you assess the current economic situation in Luxembourg?
I think you can look at it from many levels. Luxembourg is always a special environment, because of the size of the country. It's gone through a difficult time and I think there are difficult times to come, particularly in the banking sector. Nevertheless, there is a willingness to embrace change and develop new business opportunities. The trick will be to get the right balance of white and blue collar opportunities for the future.
What are your expectations and hopes for the Luxembourg economy in the next 12 months?
I think there will be more job losses coming. But, during the course of next year, I think that will flatten out. Employment in the financial services sector will actually increase over time, so
I believe there's some natural re-alignment of focus in certain areas. Because we serve over 85 airlines globally with our software services, we have a unique insight into global trade. Based on that insight, there are clear signs of recovery, it's not consistent across all markets yet, but I believe that will start to improve throughout the course of the next year. By 2015, we will be in a sustained recovery.
If you could change one law in Luxembourg, what would it be?
Indexation. It has to be stopped in its current form. As a business leader I would get rid of it completely. I'm speaking specially for my business. I would rather incentivise my staff based on the success of the company rather than automatically giving an increase each year.
The problem is the index has got to the point where it's not working in favour of the people it's supposed to serve. It means employers are reluctant to hire people and some are reluctant to hire in large numbers specifically because of the index every year. At certain levels within blue collar areas you could justify some sort of inflation based indexation. Certainly we've a huge proportion of the working population in Luxembourg for which it should be considered irrelevant.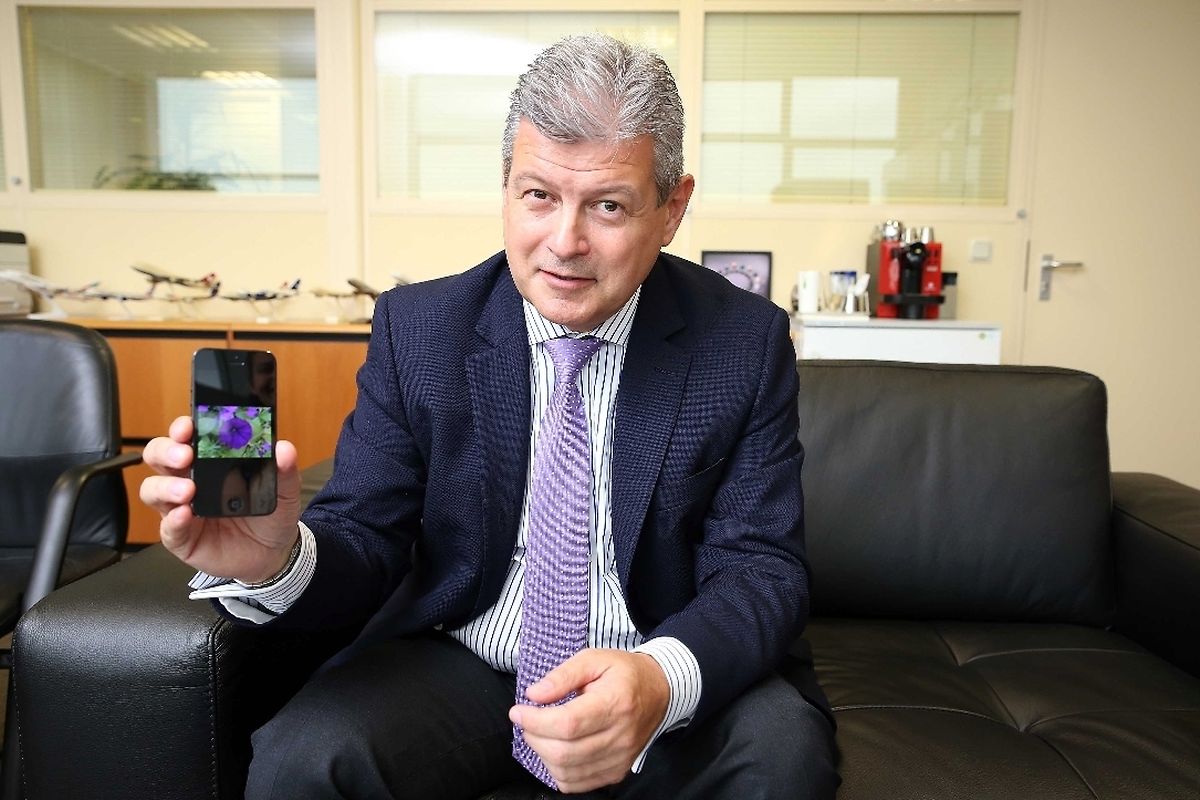 What's your pet peeve?
Lateness. We are all contactable 24/7 and within the next ten years all aircraft will have internet connectivity available to passengers. What you pack into a day now and how you manage your time, there's much more involved in what you do today than 10 years ago. That requires a certain respect of other people's time. If I make an appointment, I will respect that person and be on time for it. If you're going to be late, communicate.
What do you like most and least about Luxembourg?
What I like about Luxembourg is it's a beautiful country with a lovely balance of villages with their fêtes and their own unique charm. We've a very beautiful city which has a huge amount of cafés, restaurants and cultural activities to get involved in. Then there's Moselle and the wonderful wines they produce in Luxembourg, it's a very good place to live.
The one major problem Luxembourg has is it doesn't have a coast. I was born on the coast and I could sail before I could walk. I need to get my fix of salt water now and then!
How do you unwind?
I like to play golf but I also restore classic cars. My project at the moment is a 1969 Volkswagen Beetle convertible which is close to completion.
What's your ringtone?
I have a very high degree of security on my phone so my children don't change the language or ringtone. I've different ringtones for each of my family members. Everything else is "El Classico", the old-fashioned telephone. I did have the Hawaii 5-0 theme, but got caught in a board meeting with my phone going off, causing much raising of eyebrows and decided I should have the classic in future.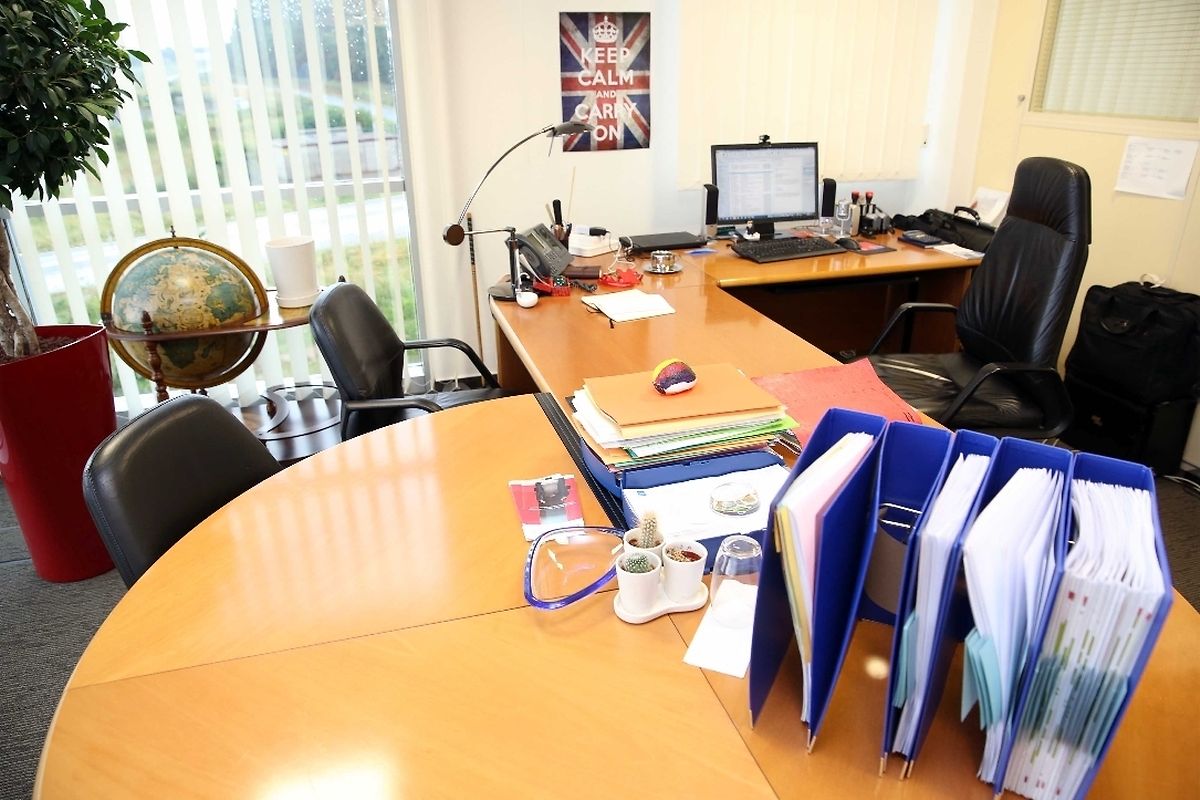 What does your desk say about you?
The "Keep Calm and Carry on" poster, that's a mantra that I love. I picked it up in Camden market. It's great because that's what you have to do, particularly as a CEO. If I started shouting and screaming or letting my emotions run wild, people won't cooperate so I have to keep calm at all times and you have to maintain your focus.
I always have a bag fully packed for when I have to leave at short notice.