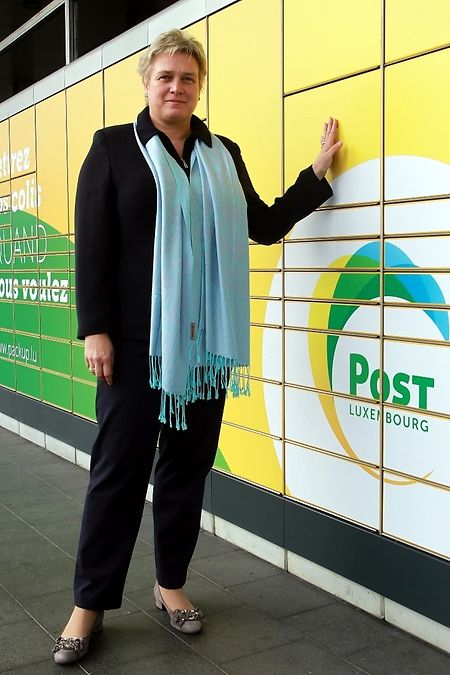 Who are you and what do you do?
I'm a 47-year-old, very multicultural person, born and raised on the island of Puerto Rico in the Caribbean of German parents. I studied in the US then moved to Germany when I was 29 to see what this country my parents came from was like. I fell in love with Europe and never left. I started my working career with Lufthansa Airlines in the United States and continued with Lufthansa Cargo after the move to Germany.
After almost 20 years with Lufthansa I accepted a job with LuxairCARGO. My motivation for leaving was driven by the need for a new challenge, coupled with the possibility of personal growth by moving to a different country, learning a new language (my French until the time of my move was non-existent) and experiencing a new culture all within reach of my German home. My husband, who works for Lufthansa Cargo was not able to make the career move with me and so a certain proximity to him was a must for such a move. Luxembourg was the perfect place to come to, all of my personal requirements were more than met and we have ended up falling in love with this country and the people.
After five years with LuxairCARGO, I was approached with the challenge of working for PostLuxembourg and I accepted to take over the postal division (today PostCourrier) on July 1 this year.
How did you get where you are now?
I studied German Literature and International Relations, which has nothing to do with what I'm doing today. How do you know what you want to be at 18? My decision to work for Lufthansa was, in retrospect, a good one, but not one that I ever planned. My different career moves taught me about myself that I am very operations-minded, that I enjoy working with people who make things move and that I have a very strong affinity for all things that are logical and for things that fit together.
Things that appear abnormal, not process optimised and therefore not logical, need to be changed. This gets me into trouble sometimes because I start reorganising and optimising even when it is not my position to do so. On one occasion I landed in New Zealand and the queuing system for passport control was not optimally organized. So, I started changing the queuing lines, fixing them. I am surprised they let me into the country!.
If it's not logical it has to be changed. That's how I came to the postal services. It's a very operational, hands-on, people-oriented, logical business.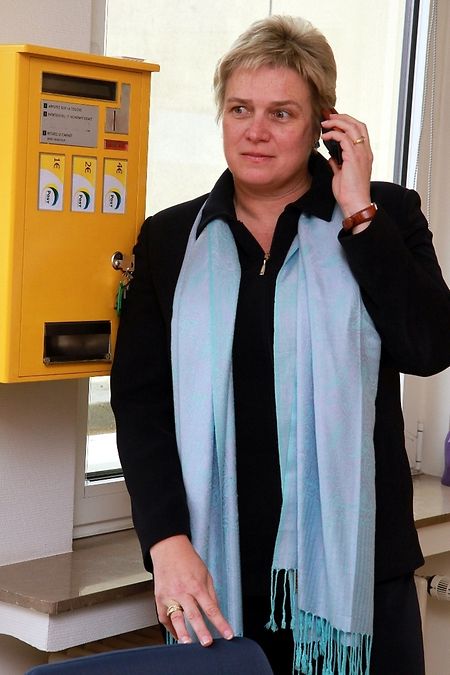 Did you have a mentor or role model?
The one person that I am most like is my father and he was a good role model. He earned the respect of his employees because he was interested in them not only as employees but also as human beings, he was very clear and concise in his communication, he was sometimes brutally honest (no beating around the bush, but at least you always knew where you stood with him) but never unfair or unforgiving and he was always open for new things.
I have found that these attributes have also stood me in good stead throughout my career and the nice thing about emulation is that you can actually learn from the mistakes of others and try to be better. Unfortunately he did not live to see me make my way through the career jungle but I assume he would have been quite happy with how it has all turned out!
What are the most important skills and qualities for a successful business leader?
In addition to know-how, and to having the necessary foundations of business I feel that honesty, leading by example and motivating the troops are the main pillars of any successful business leader. You can be the smartest, best educated person in the world, if you can not put this know how to good use, you will ultimately fail.. The word leader sums it up quite nicely I think. A leader is someone who guides and directs, be it an orchestra or a company, and one that needs to have the respect from the troops to do so and this requires being a good example oneself. You can't preach water and drink wine, it's just not doable.
How do you assess the current economic situation in Luxembourg?
I think it's still difficult. I think this reliance on a mono-culture, the banking sector, without really having branched out early enough to find other sectors to work with is something we're going to feel for a while. We see it in the increasing numbers of people without a job. I think it's not going to go away as quickly as one might hope. 2014 is still going to be very difficult and challenging year but hopefully one which will bring the necessary changes and the dynamics and the energy required to make it all happen.
When it comes to making the necessary changes, I think there's no better time than a crisis to pick up all the little and big things that need to be done to move things forward. That requires stamina and courage which needs to be tapped into, more than ever before, to put the country back on course.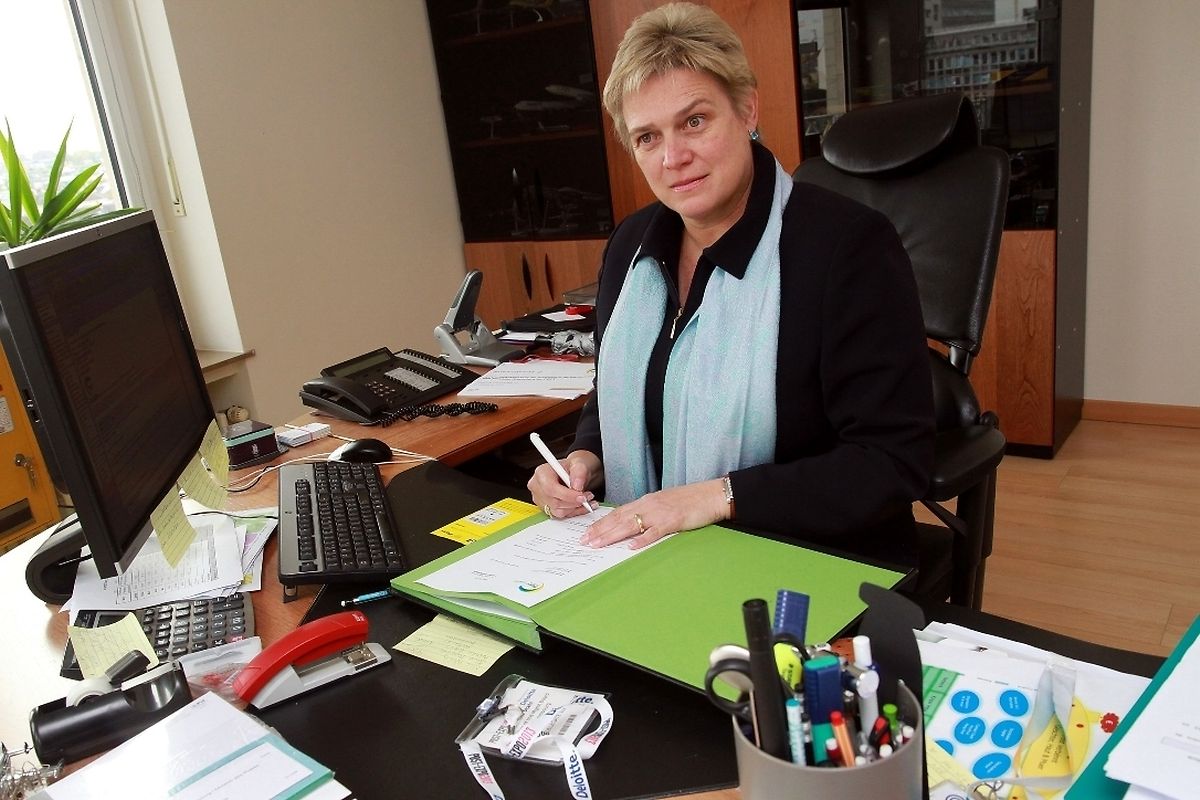 What are your expectations and hopes for the Luxembourg economy in the next 12 months?
For the next 12 months, my expectation is that things will get difficult enough so that the necessary difficult decisions will need to be made. Regardless of who is in the political driving seat. This motto of "staying what and who we are" is very important from a cultural point of view and one that I would not want to see changed. But, from a business point of view, there is a great need for development and adaptation.
If you could change one law in Luxembourg, what would it be?
As I said in my opening paragraph, I have found a home in this country and have a feeling of belonging that I have never experienced anywhere else. I contribute from a business perspective to Luxembourg, I contribute also from my personal commitment. And yet I do not have the possibility to participate to form the country from a political perspective. I understand that as a non-citizen I cannot have the same rights as a Luxembourger, but the lack of possibilities to influence, shape and be a part of a system that I willingly adhere to and help to structure and form is not sufficient. Being a country that is dependent on those from the outside I think that there are many of us who are willing to go the extra mile for a country that we see as our own and this is a resource that should be tapped into.
What's your pet peeve?
Punctuality. It must be my German side because its something that I am extremely rigid with. If I've organised a meeting then I expect people to be on time, not just for the beginning, but also for the end of the meeting. As far as I am concerned it's a matter of respect and also of good management skills. In our management team meetings, if you show up late you pay 1€ per minute delay and the money collected is spent on a joint dinner when enough has accumulated! Its something that very quickly made the rounds and the issue of people dropping in whenever they are ready is done. I do have to admit however, that I pay as well, and there are days when I end up being my own best customer.
What do you like most and least about Luxembourg?
I've lived in so many places in the world and I have found my own piece of home here in Luxembourg. I really like the place: the people and the country. I love the multicultural environment, have been made to feel welcome, am integrated and involved. I live in the countryside, it never ceases to amaze me how beautiful it is.
It's very bizarre if you've lived in a big town or cities like Miami, Washington or New York to come to a small country and say this is it. But there you go, that's how life plays out, I guess.
What I like least is you constantly have to be on the look out for what you say and how you say it. There's always someone who knows someone who knows someone else. This inter-linking network, if you're not careful, can have you treading heavily on someone's toes.
How do you unwind?
I block the weekends for myself and my husband. I live here alone during the week – my husband works in Frankfurt and so weekends are there for us to catch up and spend time together. We enjoy spending time with friends, and working in the garden together. I enjoy classical music, that usually relaxes me as well. Unwinding, during the week is difficult so I tend to put in more hours in the office than I'm supposed to. But on Friday at 6pm I drop everything and I don't come back until 8am on Monday morning.
What's your ringtone?
Nothing special, whatever is pre-programmed on the phone.
What does your desk say about you?
In all of the very clear cut lines there's still a very chaotic person inside. My desk is what I call an organised chaos. I know where everything is and where to find the things I have dropped during the day. Nothing worse than having someone come in and "clean it up", takes me hours to find what I am looking for!