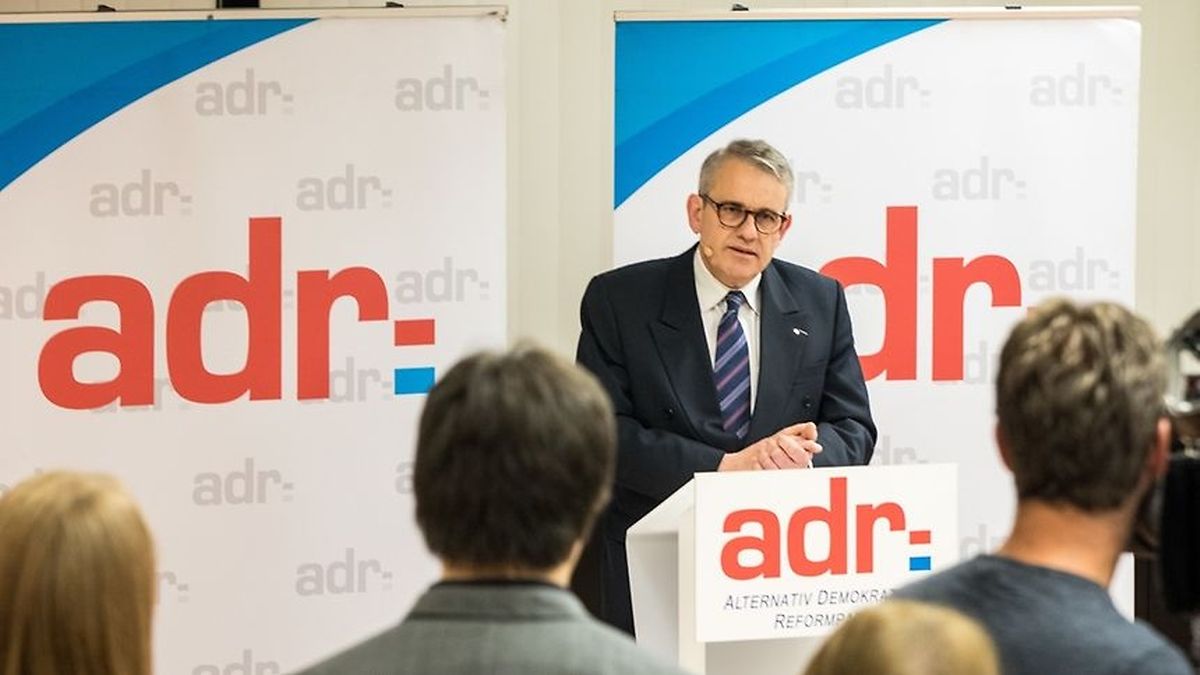 ADR President Jean Schoos wants to start a pension system reform now (Guy Jallay)
In nine months, the political cards will be reshuffled and the hope for government participation climbs within the ranks of the opposition parties. This also applies to the Alternative Democratic Reform Party (ADR).
"If things are to change, one has to vote for the ADR, and those who want to stand still should vote the way others say they should vote," said ADR president Jean Schoos. "A strengthened ADR is clearly an option for government."
Schoos doled out a lot of criticism about the current government, starting with family policies, which, according to him, disadvantage families who prefer to educate their children at home rather than put them in government care.
Pensions and Luxembourgish
The pension issue is increasingly becoming a question of destiny, said the ADR president. Instead of pretending that there is no pension wall, one must early on turn the screws of the pension system and initiate a smooth transition, "so that our children and grandchildren can still live decently," said Schoos.
An advocate of the Luxembourgish language as the "number 1 integration language", the ADR criticised the multilingual early childhood learning in daycare centres. He argued that other languages were increasingly being focused on and that Luxembourgish was vanishing.
According to Schoos, this policy is wrong, especially when you consider that "the interior minister complains that he has problems filling vacancies in the state with Luxembourgers".
Then the ADR chairman was also interested in the recent debate about the dignity of animals. He was astonished that green politicians, in particular, are concerned about the slaughter of pregnant animals, "the same politicians who were not concerened about aborting human embryos or fetuses," says the ADR. President.

The anchoring of the dignity of the animal in the constitution will inevitably revive the debate on the protection of unborn life, said Schoos, "and the Gambia-politicians do not want that." That is also the reason why there is no progress on this matter, according to Schoos.

In terms of growth, the ADR wants to follow new paths, a central aspect of which is the creation of affordable housing. Schoos did not reveal how this could be achieved but said it was important to have growth, "which brings more to the country than it costs".

Translated from German by Barbara Tasch