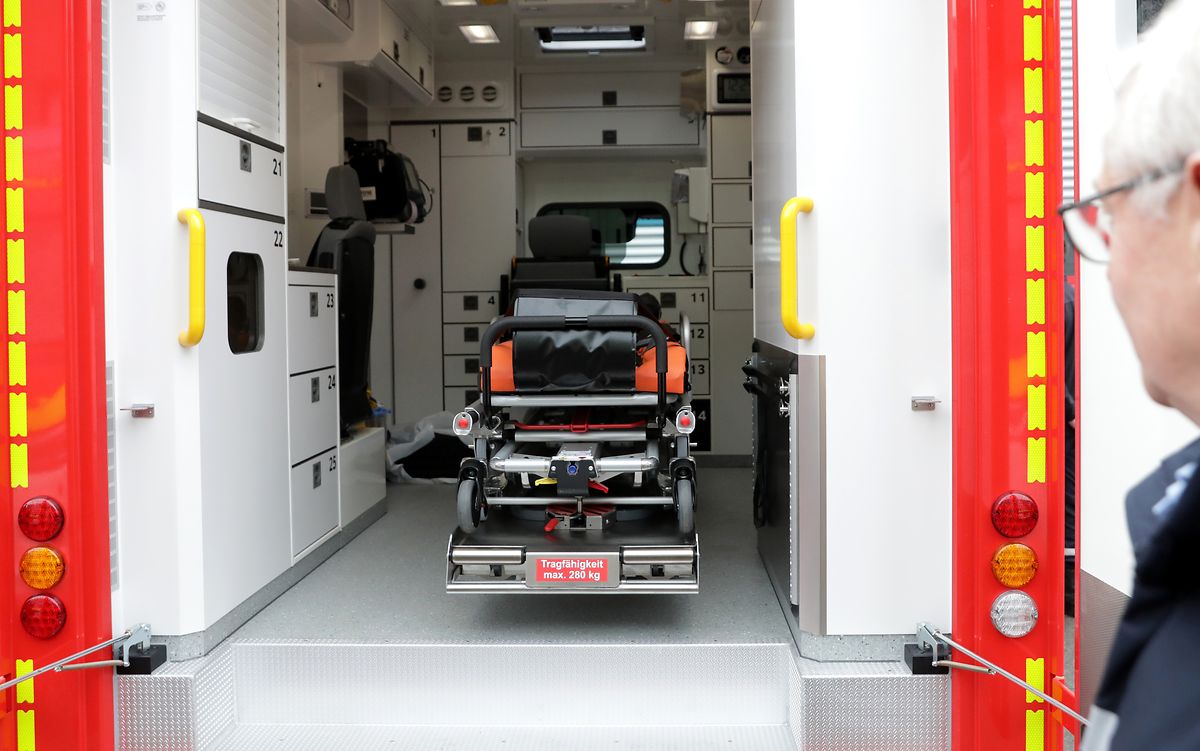 31 emergency services staff are either in quarantine or in hospital Photo: Chris Karaba
An extra branch of emergency services will open in Luxembourg next week to help deal with the increasing pressure put on those on the front line of the coronavirus outbreak.
Emergence services, known as SAMU, include paramedics, resuscitation doctors and nurses and they often work together with the air ambulance.
An additional service will be set up in Findel from 1 April, enabling more staff on the ground to alleviate the stress on healthcare workers.
"This has become really necessary," said Paul Schroeder, general director of Luxembourg's emergency services (CGDIS) during a press conference on Tuesday. "It allows us to help hospitals because they are so needed and some SAMU staff will be needed in hospitals."
The number of people diagnosed with the Covid-19 virus in Luxembourg has continued to creep up since the first case was detected on 29 February. By now, 875 people are infected and eight have died.
Full capacity
Health minister Paulette Lenert said last week there were still plenty of hospital beds available, and a Cargolux plane delivered 50 additional ventilators from China over the weekend.
But if the situation worsens and hospitals start reaching full capacity, plans are in place for emergency services staff to be able to check which hospital has the space and resources to take in new patients, Schroeder said. Now they take them to "on-duty" hospitals, a role which regularly rotates.
While Luxembourg has stressed people must not leave their homes other than to go grocery shopping, to work or to a medical appointment, the emergency services are trying to do their best to protect healthcare staff from contracting the potentially lethal virus.
Of the almost 5,000 professional and volunteering staff employed by CGDIS, nine have been exposed to the virus. One is in hospital, 15 in self-isolation, nine in self-quarantine and six in confinement.
Call-outs
After every call-out, ambulances go through a disinfection station to sanitise the vehicles. Only two paramedics now travel in an ambulance at any given time, instead of three, to spread resources and decrease the risk of contamination.
The hotline set up for people worried they may have contracted the virus has so far received more than 24,000 calls, Schroeder said.
Emergency services have also been involved in helping with repatriating people back to Luxembourg and travelled to Charles de Gaulle airport in Paris to pick up a couple returning to the country.
---
Get the Luxembourg Times delivered to your inbox twice a day. Sign up for your free newsletters here.