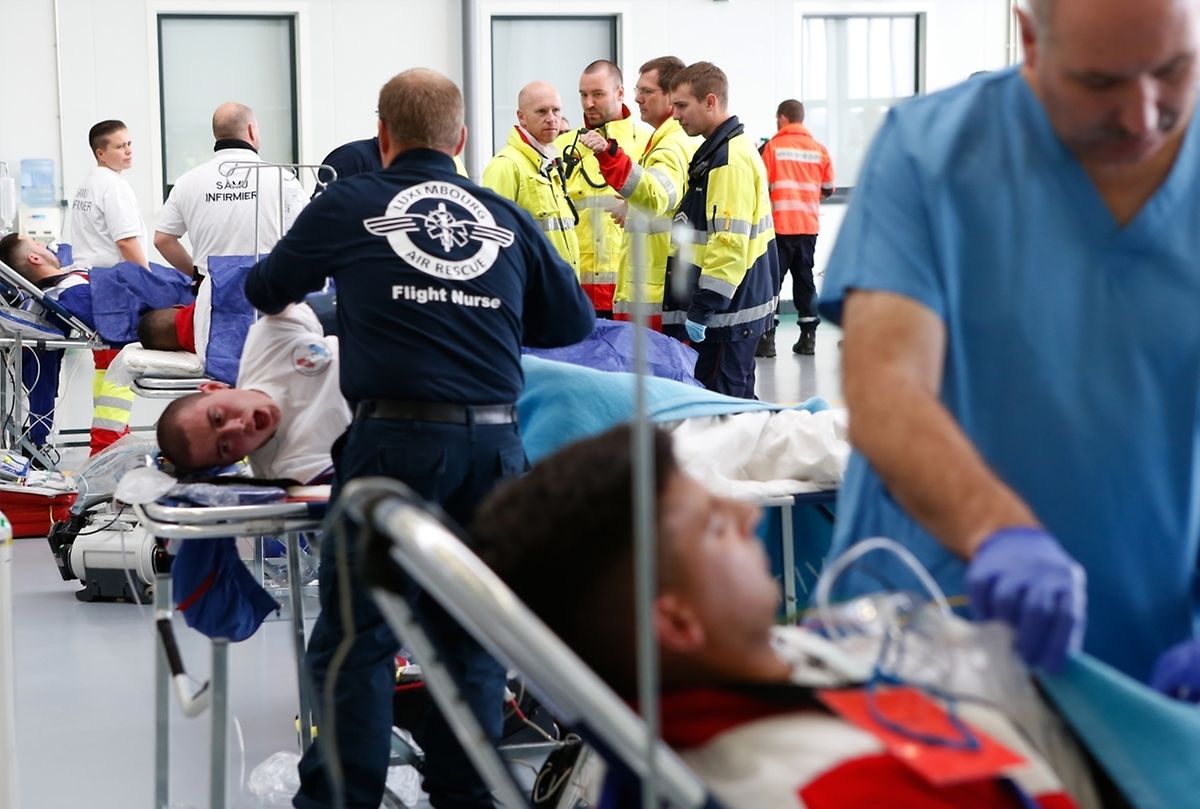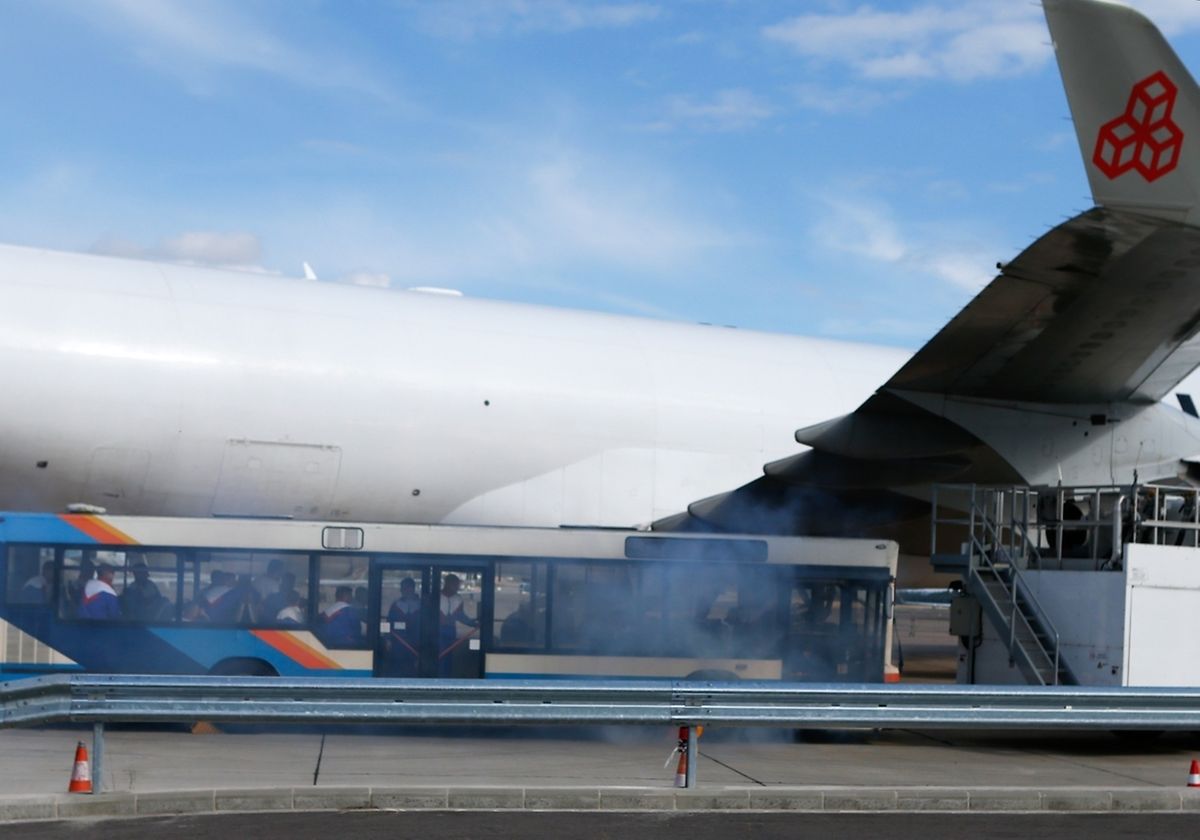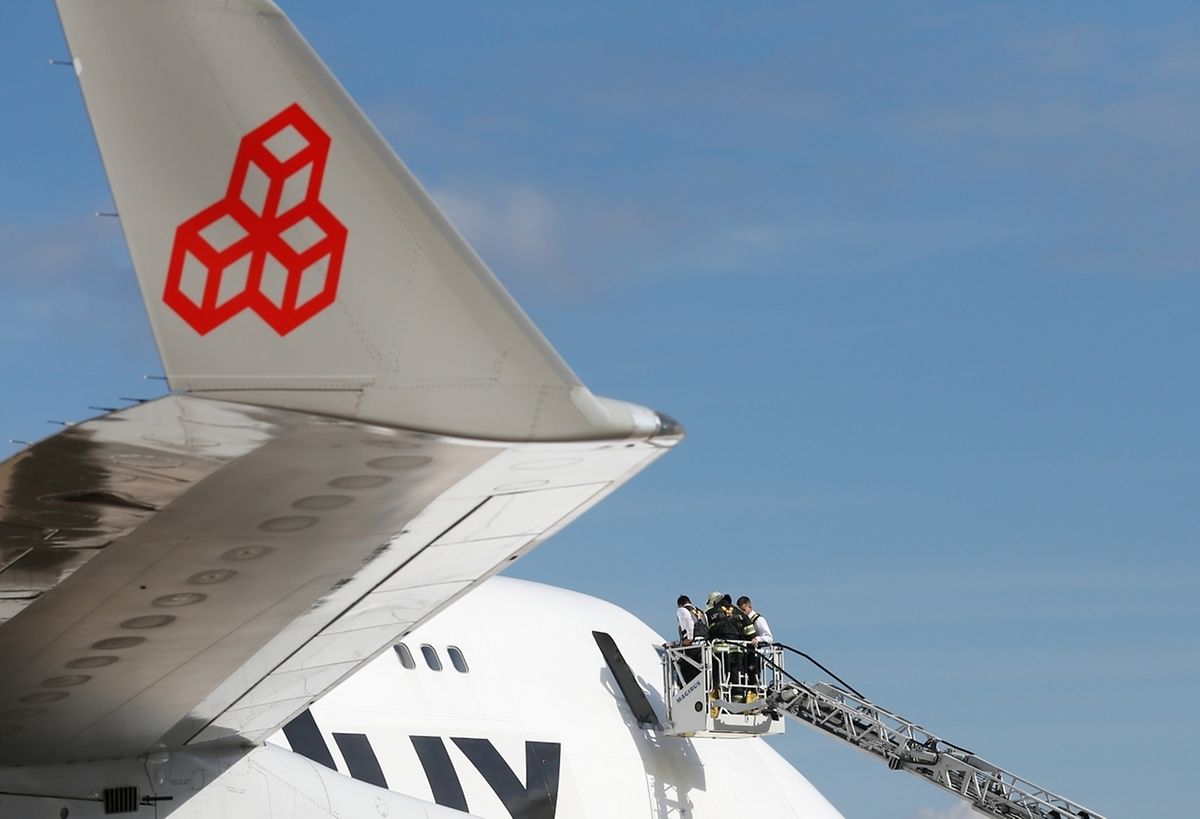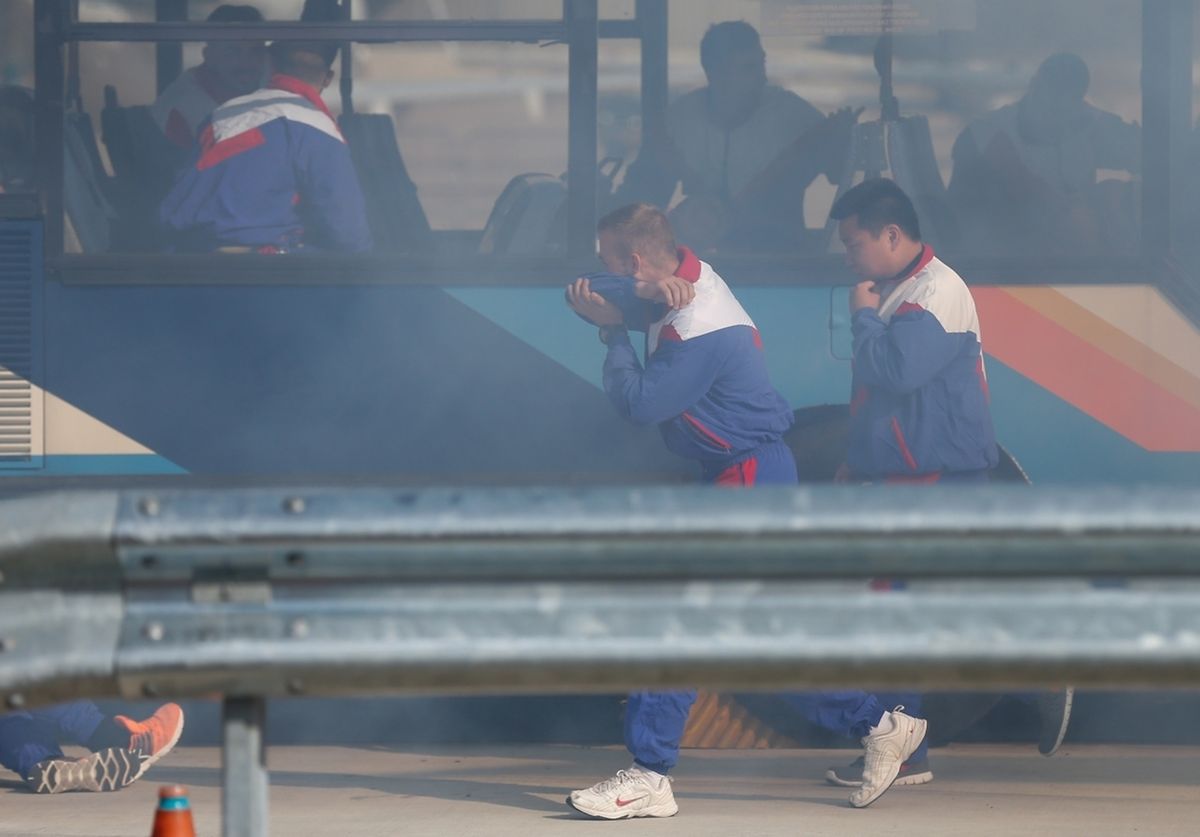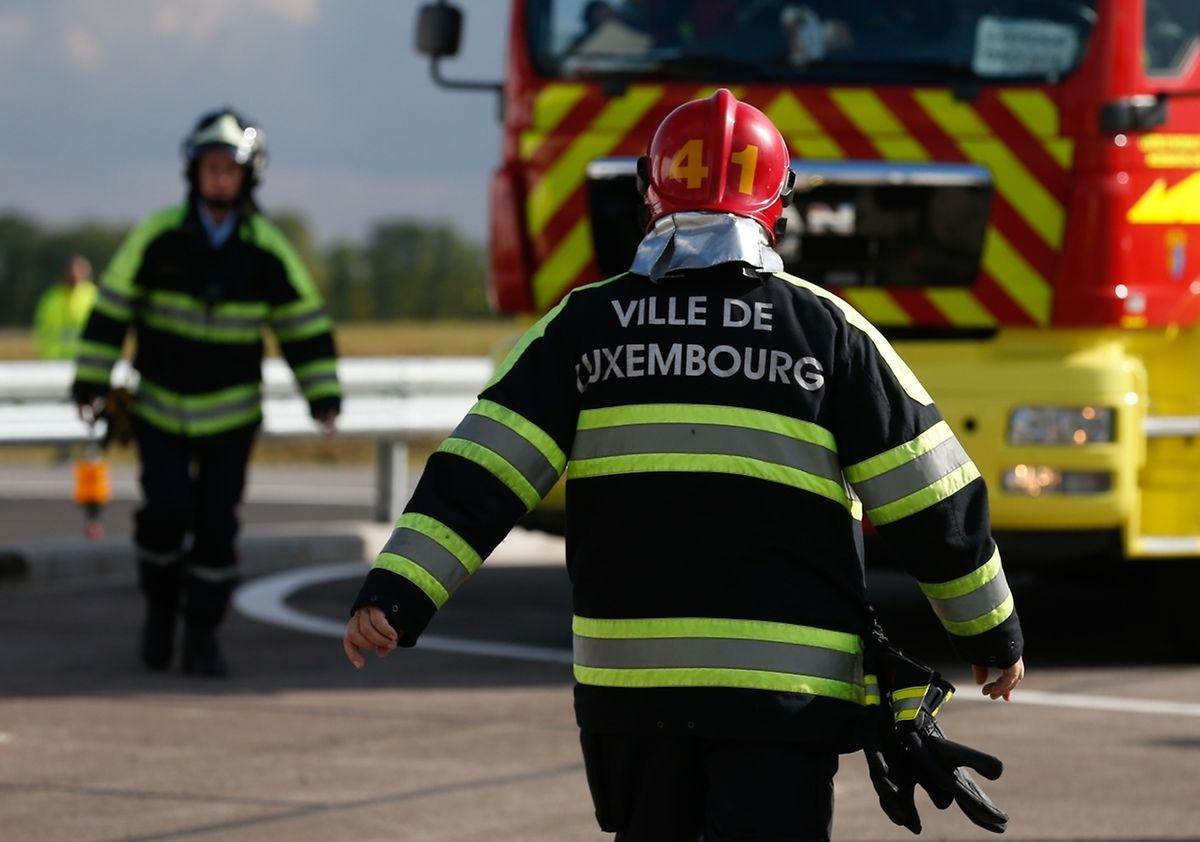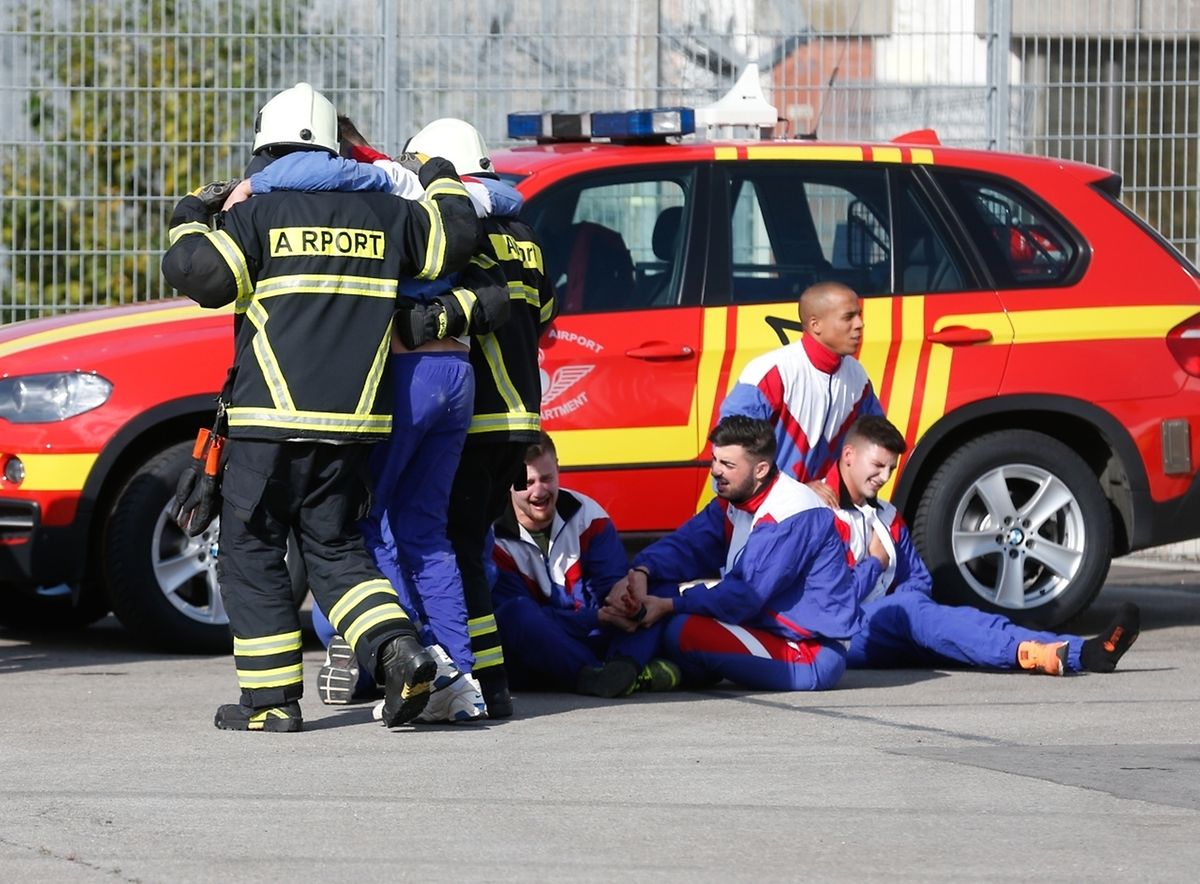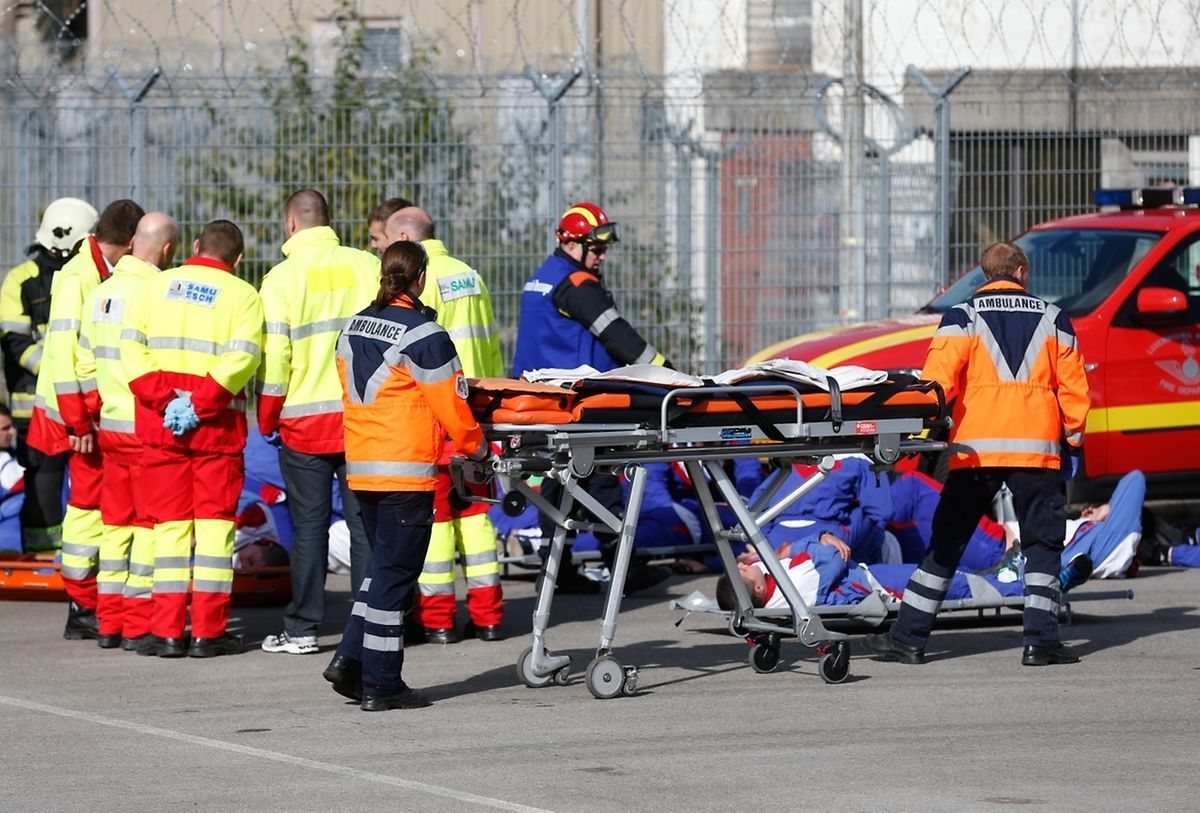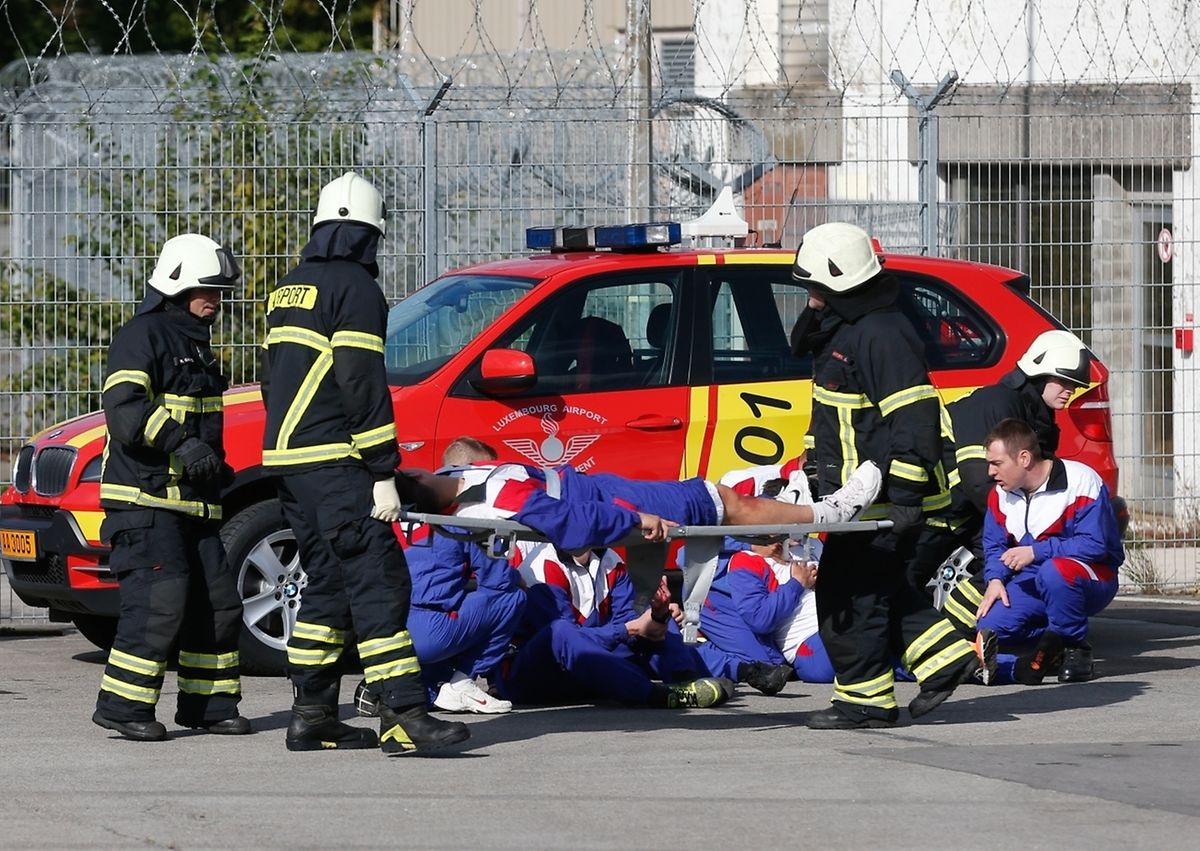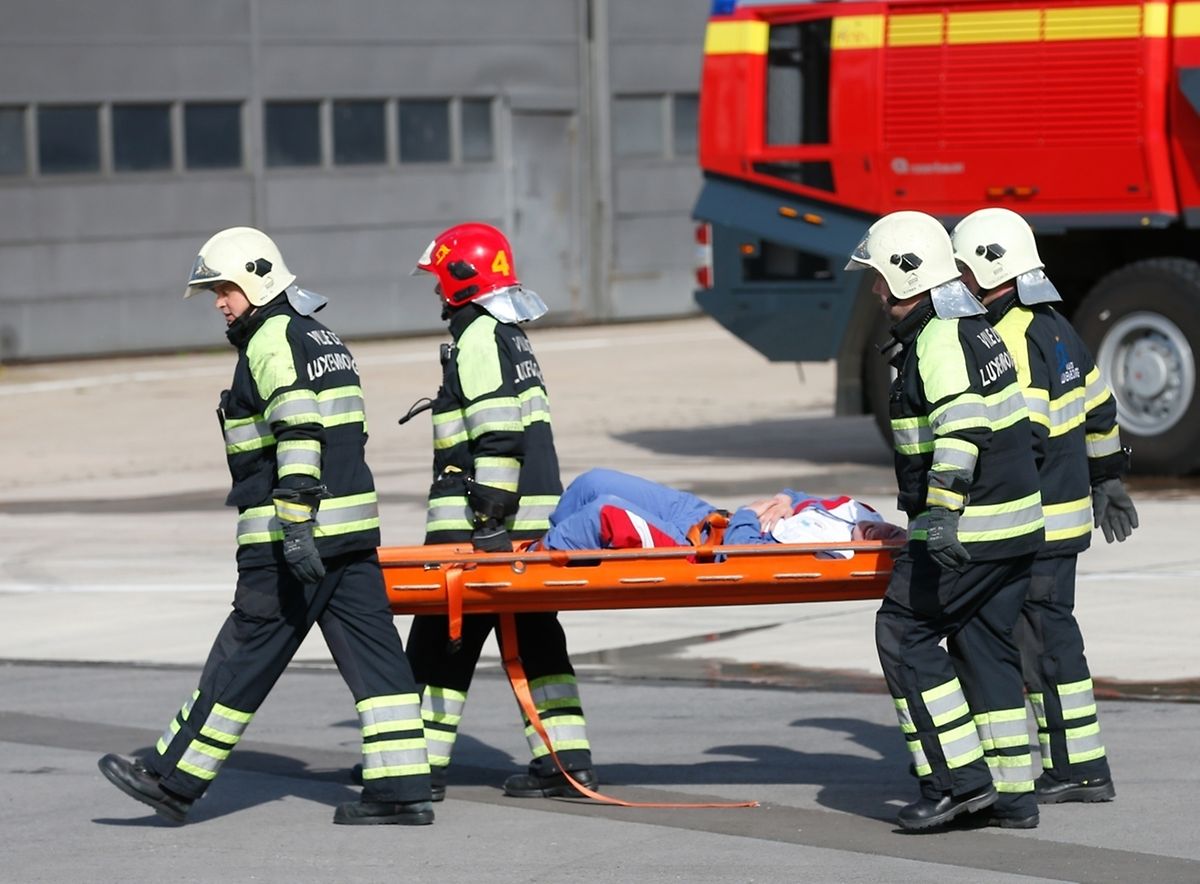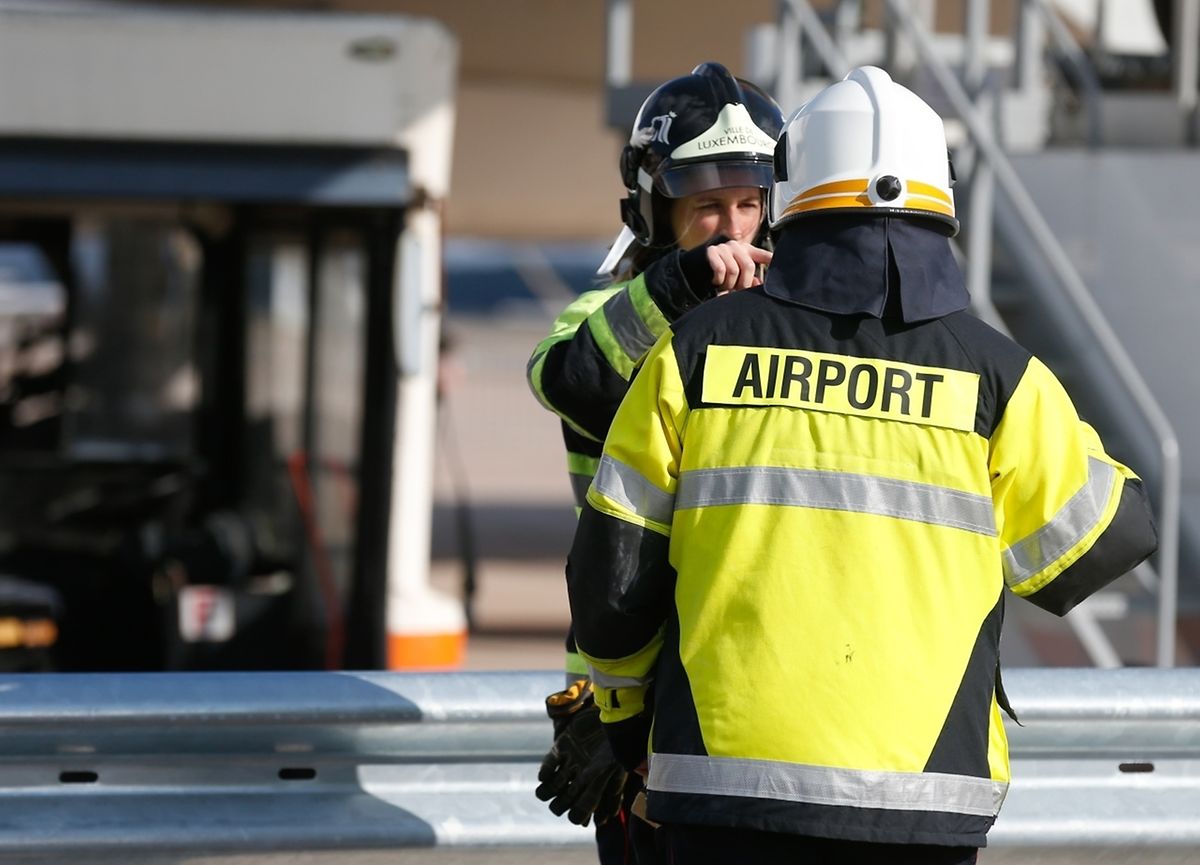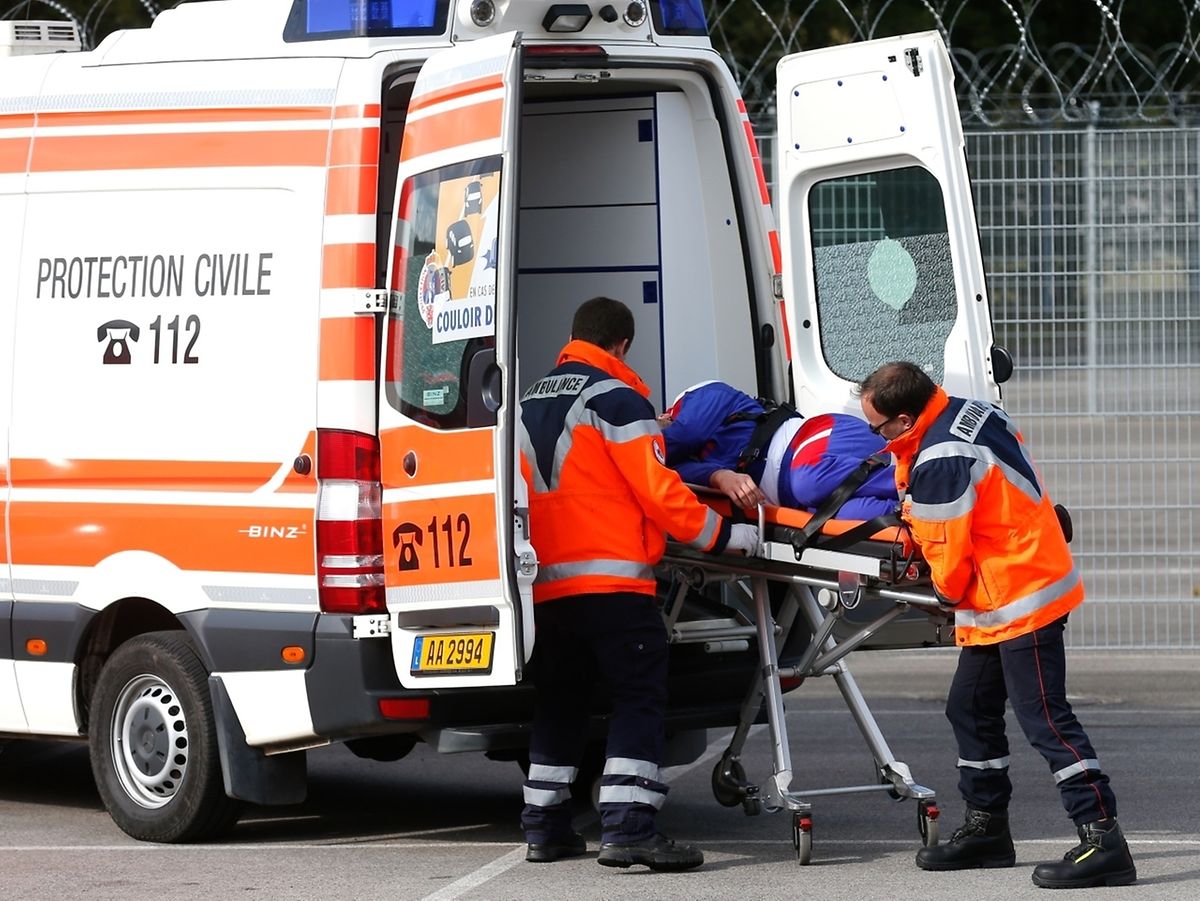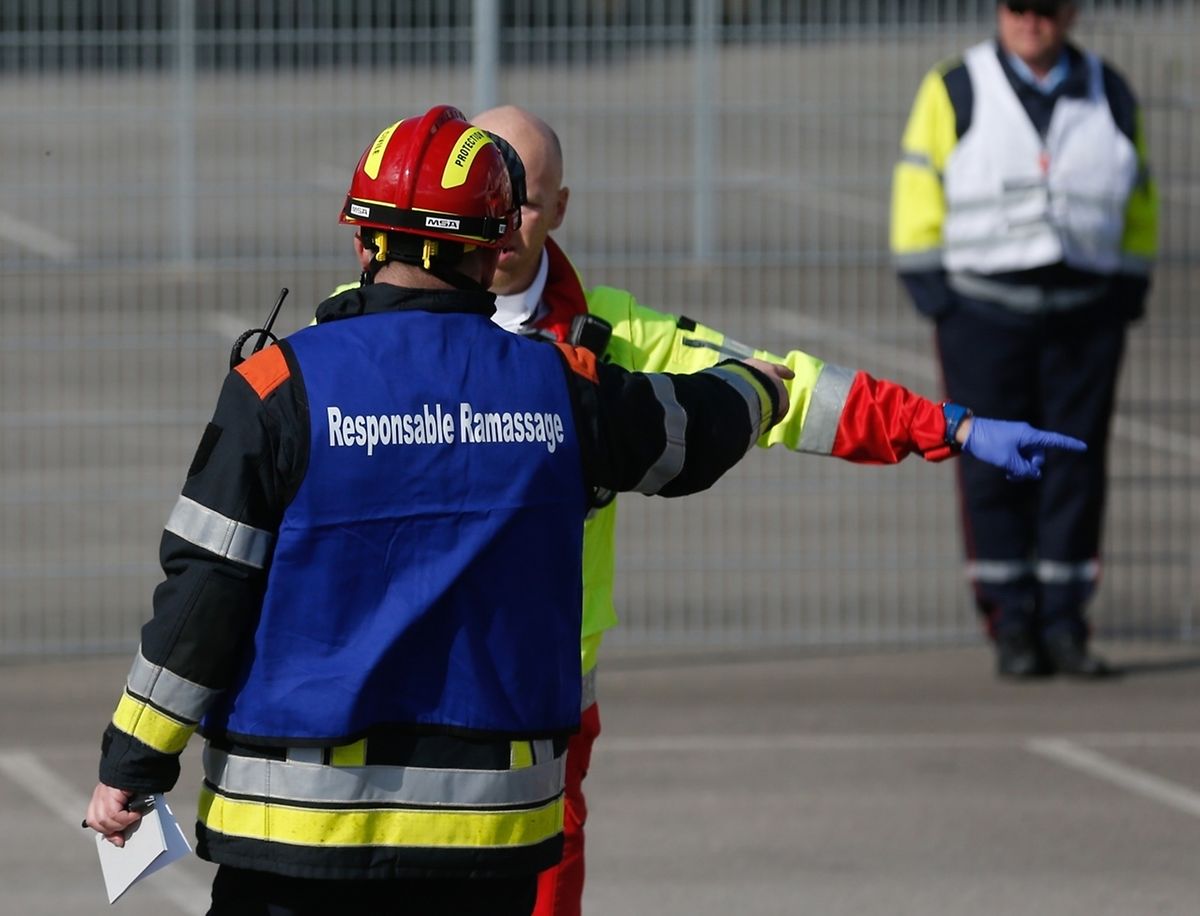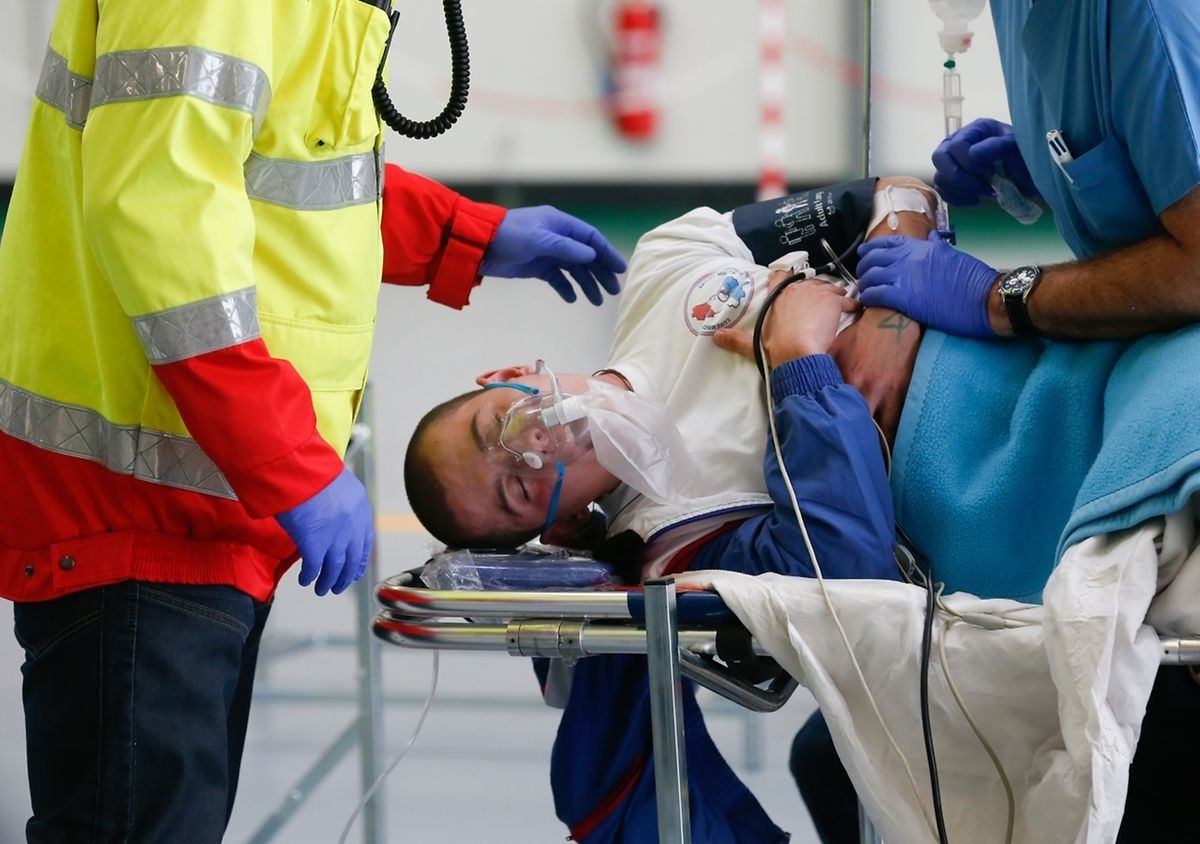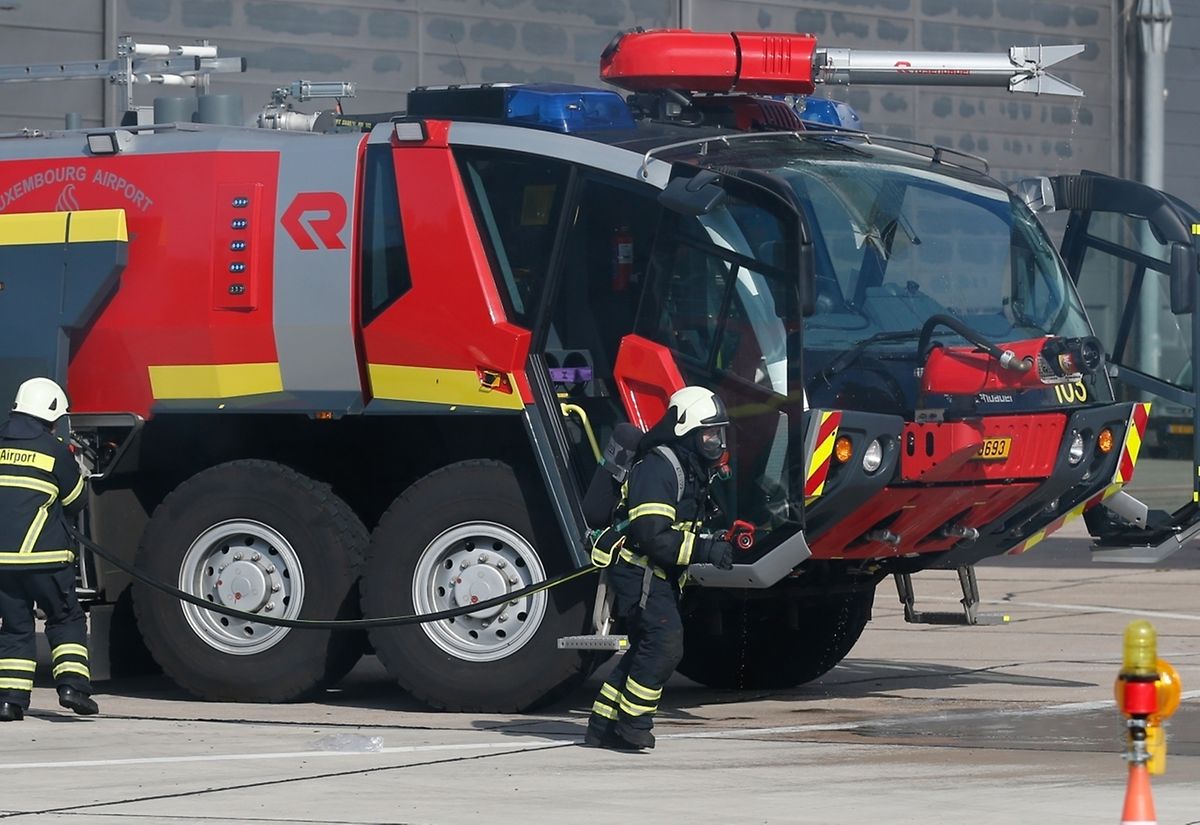 (SW/JB) For anyone not in the know, the dramatic scene that unfolded at Luxembourg's Findel airport on Tuesday may have been alarming.
Firefighters and other members of the emergency services gathered on the taxiway loading what appeared to be casualties into ambulances.
But onlookers need not have worried as the action was merely a simulation, part of an training exercise for emergency services and airport staff.
The hypothetical scenario they had been set involved a crash between a passenger bus and a fuel tanker, which was refuelling an aircraft.
Emergency services therefore had to evacuated the aircraft and manage those injuried while putting out a fire. Some effects, such as fake smoke, were employed to make the exercise more realistic.
The exercise is carried out at the airport every two years.