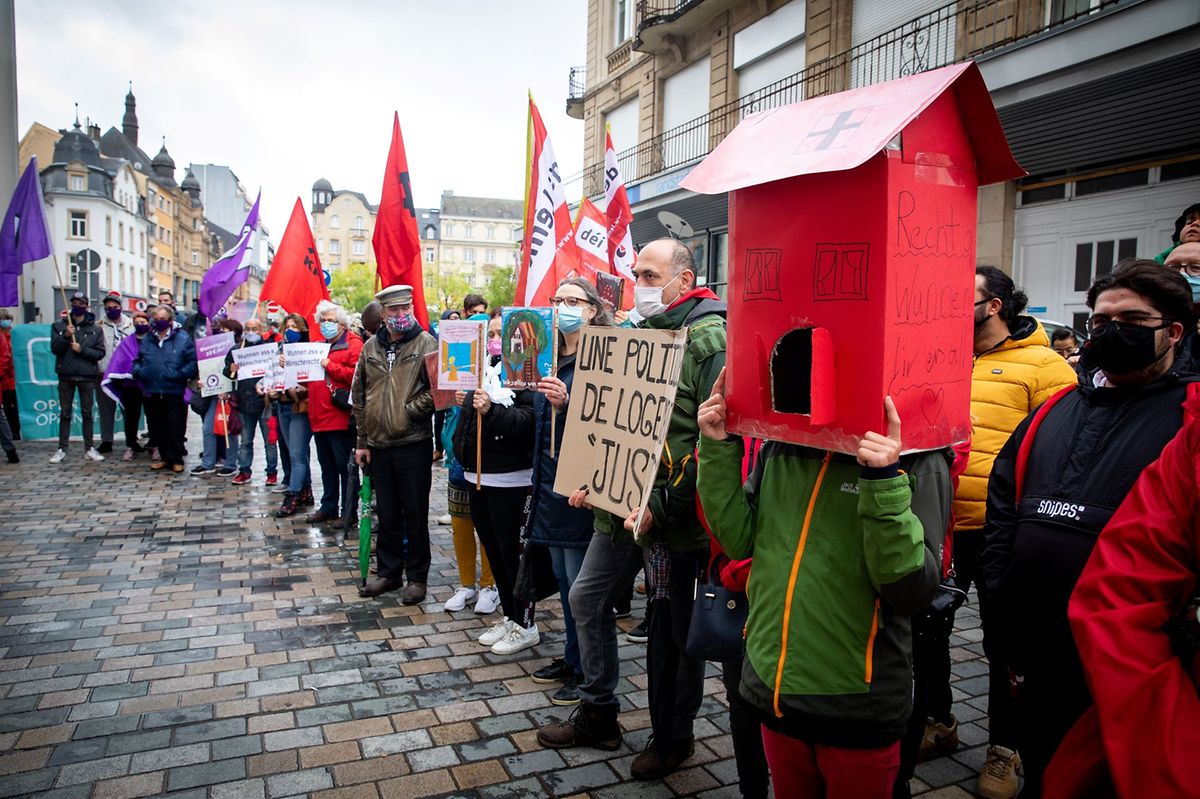 Protestors stand with placards in Esch Photo: Pierre Matgé
Protesters in Esch-sure-Alzette took to the streets to rise up against a controversial plan to ban people from living together in one house unless they are related or in a relationship.
More than 120 people on Saturday expressed their anger at a law that would ban flat sharing, in the third such protest since the middle of June.
The city plans to regulate flat-sharing this year, saying it wants to prevent property owners from cashing in by renting out rooms individually, rather than the entire home - a practice the Esch mayor has said means that ordinary families are being priced out of the market.
The issue came to light when a doctoral student at the University of Luxembourg was told she could not register at her new address because she would be sharing a home with people she was not related to.
A professor at the University had posted the letter from the southern town on social media, showing that the city's zoning plan – or PAG – no longer allows tenants to share a home with people they are unrelated to.
That quickly caused a wave of protest, particularly given that Esch-sur-Alzette is home to the country's university, and flat sharing is a common way for students to look for cheap housing.
Jean-Michel Campanella, president of the Association for the protection of tenants in Luxembourg, created in July, said it was not up to a municipality to "dictate" what is meant by shared accommodation but rather defined after discussing with society.
He called for a national demonstration on October 10 in the streets of Luxembourg. "In my opinion, this protest action in Esch is only the beginning", he told the Luxemburger Wort newspaper.
---
The Luxembourg Times has a brand-new LinkedIn page, follow us here!
Get the Luxembourg Times delivered to your inbox twice a day. Sign up for your free newsletters here.