EU banks have to raise 100 billion euros
EU banks have to raise 100 billion euros
EU finance ministers neared agreement Saturday on forcing banks to raise just over 100 billion euros to ensure they have enough cushion to weather further losses on their Greek bonds as well as market turmoil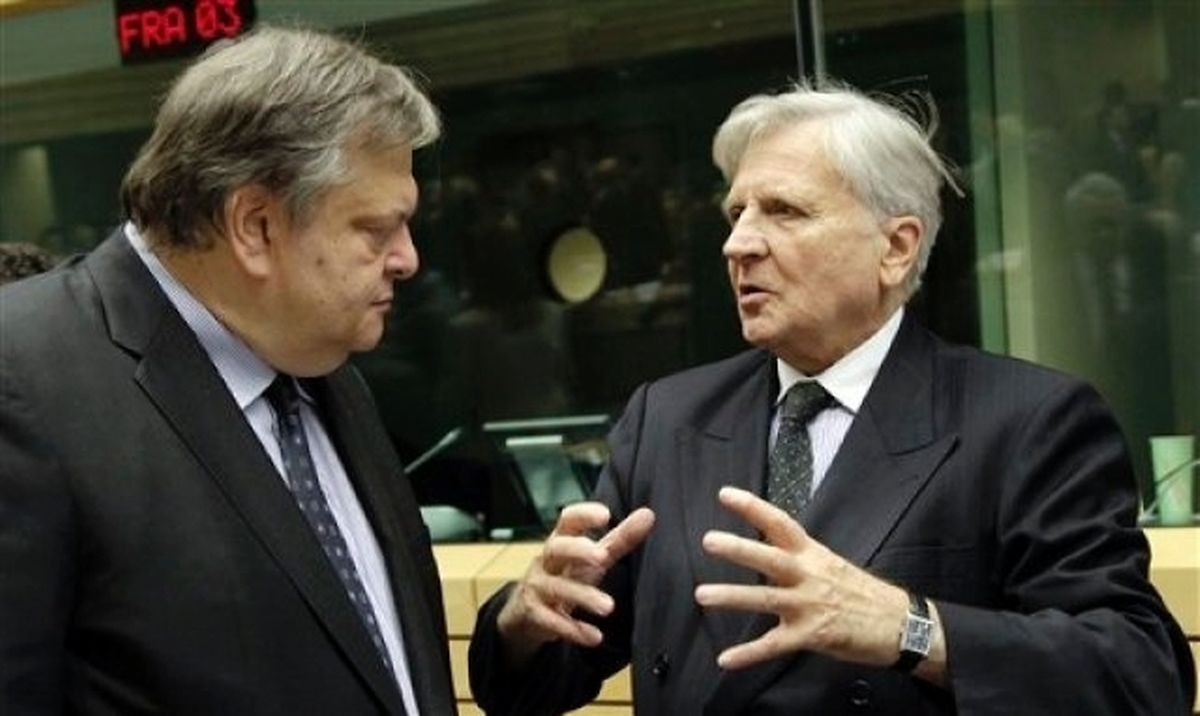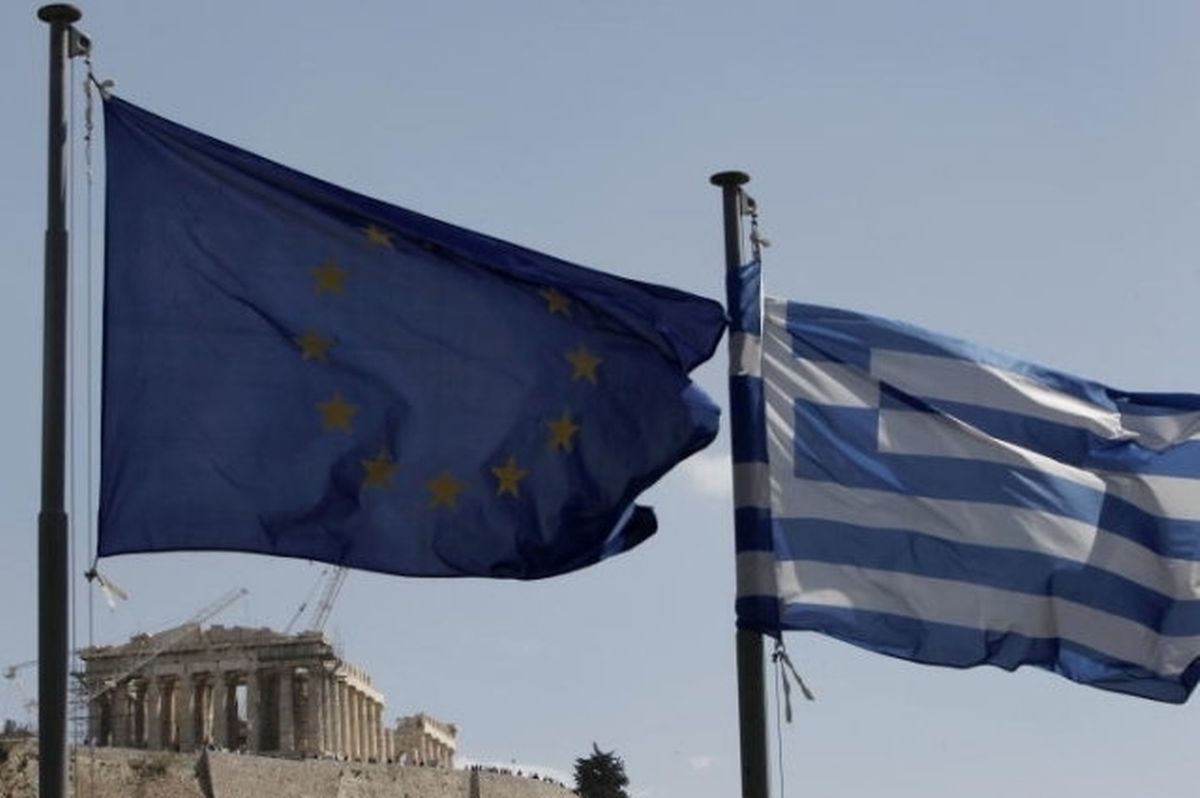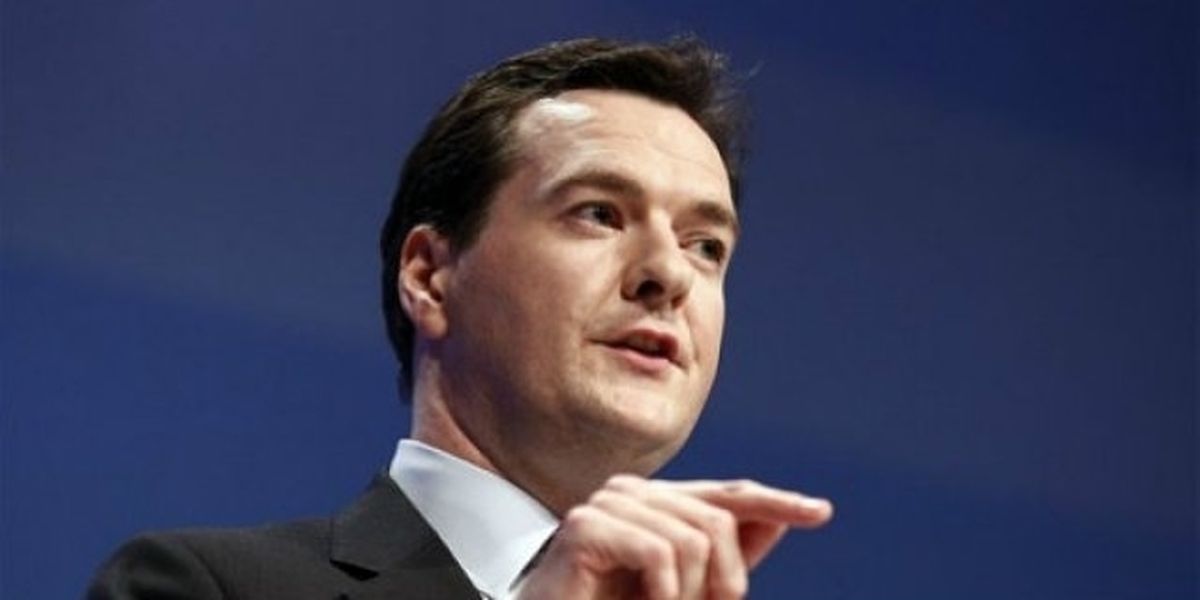 (AP) EU finance ministers neared agreement Saturday on forcing banks to raise just over 100 billion euros to ensure they have enough cushion to weather further losses on their Greek bonds as well as market turmoil, a European official said.
In order to help Athens dig out of its debts — and hopefully keep a cap on the amount of money they have to loan Greece — the 17 countries that use the euro agreed Friday to ask banks to take bigger writedowns on Greek bonds. A new report suggests the value of Greek bonds might need to be slashed as much as 60 percent.
Taming Greece's debts is an important part of the euro debt crisis puzzle, but it could make banks across the continent — not just in the eurozone — more vulnerable at a time when they're already facing declining stock prices and finding it difficult to get regular loans for their day-to-day operations.
So when the eurozone finance ministers decided to reopen negotiations on Greek debt with the banks, the EU had to force its banks to reinforce their rainy-day funds.
Strengthening banks and slashing Greece's debts are critical to solving Europe's crisis, which is now threatening to engulf larger economies like Italy and Spain and is blamed for dampening growth across Europe and even the world.
"The crisis in the eurozone is doing real damage to many of the European economies, including Britain," George Osborne, Britain's chancellor of the exchequer, said as he headed into Saturday's meeting. "We have had enough of short-term measures, sticking plasters that get us through the next few weeks."
The European official said EU leaders meeting Sunday should sign off on forcing the continent's biggest banks to raise just over euro100 billion in capital. The official spoke on condition of anonymity because the discussions between ministers were still ongoing.
The figure is likely to disappoint some analysts. A report by the International Monetary Fund has called for up to euro200 billion ($280 billion) to be poured into banks.
The new rules would force systemically important banks to raise their core capital ratios to 9 percent, compared with just 5 percent to 6 percent they needed to pass EU stress tests this summer. The ratio measures the amount of capital banks hold compared to their risky assets.
Greece, of course, has it far worse: The country is struggling through a third year of recession and record unemployment, which reached 16.5 percent in July. Deep anger is building against the Socialist government's repeated rounds of new austerity measures. A two-day general strike against the new cuts and taxes shut down much of the country this week and led to violent protests on the streets of Athens.
Pressure to contain the Greek crisis ramped up Friday after a new report from the country's debt inspectors — the European Commission, the European Central Bank and the IMF — showed that its economic situation had deteriorated dramatically even since the summer.
If banks don't take bigger losses, the report said, Greece's debt would peak at a massive 186 percent of economic output in 2013 and only decline to 152 percent by the end of 2020.
That would prevent Greece from raising money on the markets until 2021 and require the eurozone and the IMF to fund an extra euro252 billion ($350 billion) in new loans to Greece through 2020, according to the report, which was marked confidential but was seen by The Associated Press.
Those funds would be in addition to Greece's first bailout of euro110 billion ($152 billion), which has been keeping the country afloat since May of last year, and another euro109 billion ($150 billion) rescue agreed to in July.
The report said that Greece's debts would have to be cut by 60 percent if the eurozone wants to avoid lending it more money. It did not make policy recommendations, and the European Central Bank opposes cutting Greece's debts further.
But finance ministers are clearly paying close attention to the experts' document. Austrian Finance Minister Maria Fekter told journalists Saturday that the eurozone's chief negotiator, Vittorio Grilli, had been asked to restart negotiations with banks.
That means the July deal, under which banks would have taken writedowns on their Greek bond holdings of about 21 percent, is definitively off the table.
Despite that significant progress, agreement on arguably the most important measure has remained elusive to eurozone leaders: boosting the firepower of the currency union's euro440 billion ($600 billion) bailout fund to keep the crisis from spreading.
Increasing the effectiveness of the fund — called the European Financial Stability Facility — is meant to help prevent larger economies like Italy and Spain from being unable to afford to borrow money from markets. That's exactly what happened to Greece, Portugal and Ireland and why those three EU countries needed bailouts.
Germany and France still disagree over how to do that and failed to make much progress on that front Friday night. German Chancellor Angela Merkel and French President Nicolas Sarkozy are meeting Saturday evening in the hopes of moving toward a deal.
The Greek crisis and its threat of contagion have led to calls for more robust intervention when it becomes clear that an EU country is in financial trouble.
German Foreign Minister Guido Westerwelle said Saturday that the EU along with the IMF should be able to directly intervene in the budgets of member states if they are receiving financial aid but failing to meet fiscal targets.
But not all EU nations share his view. The foreign ministers of Luxembourg and Finland cautioned that changing the EU treaty is too big a task to tackle now and the bloc should try instead to strengthen budget rules through existing channels.
Significant changes to the EU treaty would require national referendums in some countries, and winning approval for the current treaty from 27 nations took 10 years.