EU leaders open eurobonds debate at 'growth' summit
EU leaders open eurobonds debate at 'growth' summit
Euro leaders have promised a no-holds-barred debate at an EU summit Wednesday on whether to guarantee each others' borrowings in future, seen as essential if Greece ends up exiting the single currency.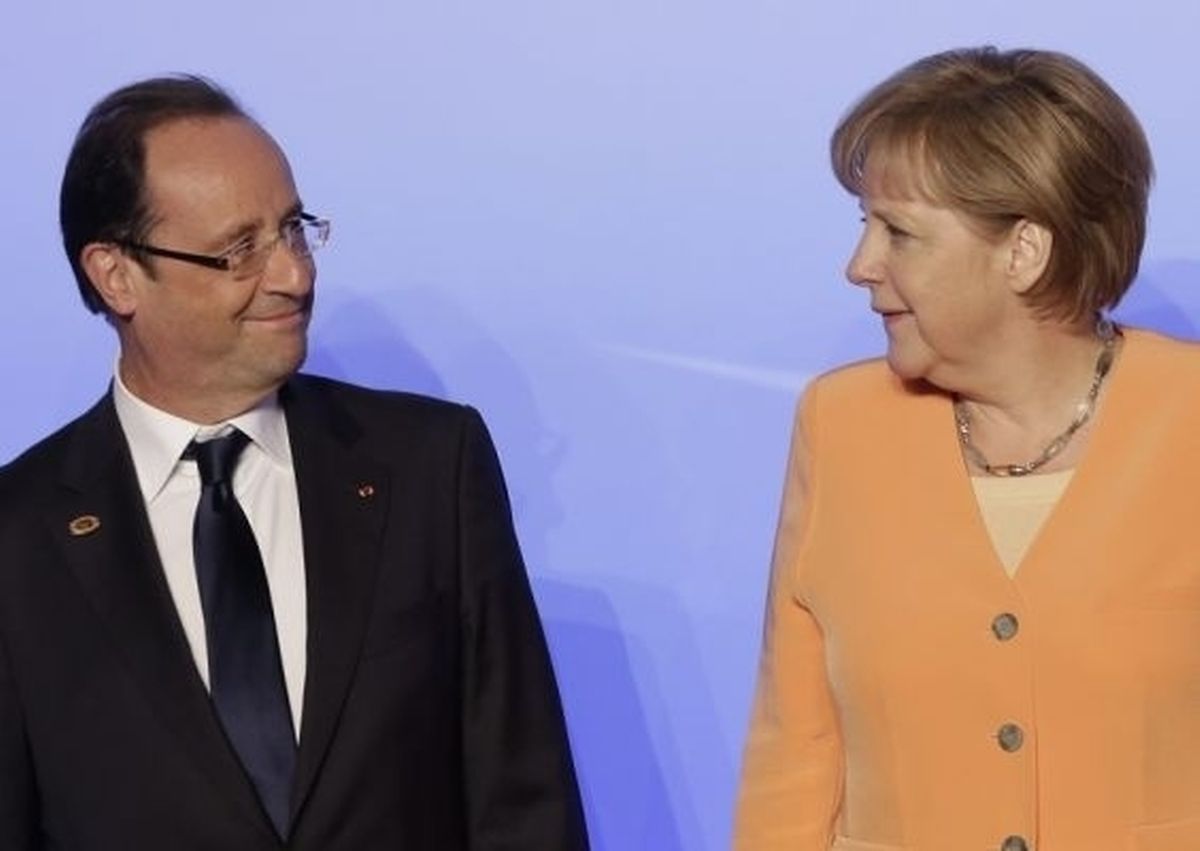 (AFP) Euro leaders have promised a no-holds-barred debate at an EU summit Wednesday on whether to guarantee each others' borrowings in future, seen as essential if Greece ends up exiting the single currency.
Against deepening worries over Spanish bank finances and concerns that other debt-laden countries would tumble should Greece break away, new French President Francois Hollande, a socialist, and German Chancellor Angela Merkel will discuss so-called eurobonds under moves to re-balance austerity with measures to kickstart growth.
The former French finance minister currently at the head of the International Monetary Fund, Christine Lagarde, added to Organisation for Economic Co-operation and Development (OECD) pressure by saying in London on Tuesday that "more needs to be done, particularly by way of fiscal liability sharing".
Economists already anticipate the European Central Bank unleashing a new round of cheap, plentiful money for banks, and after European Union president Herman Van Rompuy called for "no taboos", France maintains all ideas will be on the table.
Backers saw signs of progress on Tuesday when EU governments agreed to trial pooled -- but not mutually backed -- borrowings.
In a bid to attract long-term private investment, "project bonds", using 230 million euros from the EU budget this year and next, are expected to unlock 4.5 billion euros of total public and private-sector investment.
However, former Belgian prime minister and leading centrist MEP Guy Verhofstadt said the EU would need to unleash "one trillion euros over the next seven years" for this strategy to work.
A high-ranking EU diplomat stressed Tuesday that "Paris and Berlin understand each other completely: they're both called 'Bond', but these are very different animals.
"Project bonds do not involve cross-border guarantees, unlike eurobonds, which involve joint liability.
"Germany has turned a lot of red lines gradually into pink and white over the last two years -- notably the infamous 'no bailout' clause -- but a decision on eurobonds is much bigger, so we are only contemplating the next potential steps," he said.
If that remains a political step too far for wealthier northern eurozone states, other, larger-scale ideas also seemed to have fallen away on the eve of the dinner talks.
A 10-billion-euro boost to European Investment Bank (EIB) capital designed to unlock what the Commission said would be 180 billion of new private investment looked in major doubt.
Likewise a call to unlock EU "structural funds" that the Commission says are worth some 82 billion euros, much of which is locked in national coffers.
"We have seen nothing to suggest those numbers might be right," said the high-ranking diplomat of both schemes.
While Germany retains almost religious opposition to eurobonds, London is also diametrically opposed to EU goals of taxing its finance industry -- another idea lobbed in by Van Rompuy but which business lobbyists argue is really only for show.
German Finance Minister Wolfgang Schaeuble -- whose bid to replace Luxembourg Prime Minister Jean-Claude Juncker as head of the Eurogroup of finance ministers has met with lukewarm reactions all round -- said Berlin would examine "all constructive ideas" but cautioned that budgetary consolidation was "a necessary pre-condition".
Despite Greece's failure to agree a coalition that would honour a 237-billion-euro bailout deal agreed in March, major decisions are not expected until a pre-planned summit end-June -- after Athens votes.
Hollande has still to navigate French legislative elections wrapping up on the same date, June 17, and must also walk a fine line awaiting European Commission recommendations for the management of public finances due at the end of May.
For the first time, eurozone states could face a hefty cash fine if they miss deficit reduction targets, although with Spain already securing some leeway, various sources have questioned how far EU economy commissioner Olli Rehn will "dare" challenge Paris with "long-overdue" demands to reform.