EU ministers to thrash out Greek debt deal
EU ministers to thrash out Greek debt deal
Eurozone finance ministers are set to hold new talks Wednesday to thrash out the details of a Greek debt deal, with officials terming the next 48 hours "decisive" as the clock ticks on a deadline for Athens to avert default.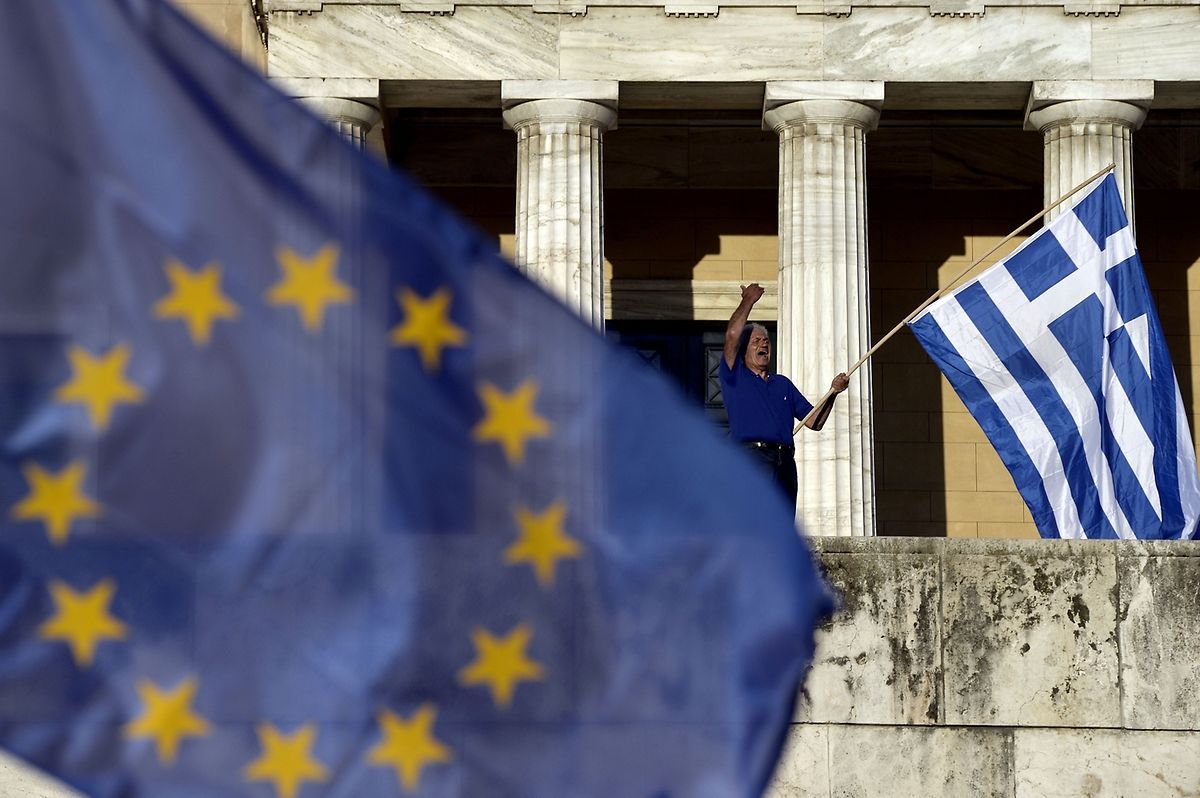 (AFP) Eurozone finance ministers are set to hold new talks Wednesday to thrash out the details of a Greek debt deal, with officials terming the next 48 hours "decisive" as the clock ticks on a deadline for Athens to avert default.
Hopes were high going in to the talks that Greece and its creditors can strike a deal with less than a week to go, but those could fade as the Greek premier must convince his anti-austerity party to approve concessions needed to unblock bailout funds.
"We are very near (an agreement), the next 48 hours will be decisive," said Greek government spokesman Gabriel Sakellaridis Tuesday, ahead of the finance ministers' meeting and a full meeting of all 28 EU member states on Thursday.
"I am convinced that we will reach an agreement," EU commissioner for economic affairs Pierre Moscovici told French radio Tuesday after Greece submitted an 11th-hour reform plan to free up crucial funds from its international bailout.
An emergency eurozone summit ended Monday with an optimistic assessment of Athens' latest proposals to its European Union and International Monetary Fund creditors.
The optimism drove Asian stocks up Wednesday morning, with Tokyo hitting a more than 18-year high on confidence of a deal.
The euro bought $1.1185 and 138.54 yen in Tokyo midday trade Tokyo, down from $1.1393 and 139.95 yen in Asian trade on Tuesday.
Moscovici warned however that "work remained to be done" on the issues of value-added tax and pension reform - key sticking points for the radical left government in Athens.
And the Greek government also issued a word of caution Tuesday, pointing out that any accord would have to be approved by a parliamentary majority before June 30.
"If the agreement is not approved by the deputies of the governmental majority, the government cannot remain in place," Sakellaridis said.
Getting approval could prove a tough battle for Greek Prime Minister Alexis Tsipras, who was elected on an anti-austerity platform, and may risk members of his hard-left Syriza party viewing him as reneging on campaign promises.
Tsipras will also meet the leaders of Greece's creditors - the EU's Jean-Claude Juncker, the ECB's Mario Draghi and the IMF's Christine Lagarde - in Brussels on Wednesday afternoon.
Greece is up against a deadline of June 30 to repay the IMF around 1.5 billion euros.
Meanwhile growing fears of a bank run in Greece amid a huge outflow in deposits again prompted the European Central Bank on Tuesday to inject more emergency funding to cover withdrawals.
'Kiss of death'
German Chancellor Angela Merkel said Monday that while Greece's latest plans were a "good starting point for further talks," it was also clear that "absolutely intensive work is necessary now."
At the same time, Merkel ruled out any question of debt reduction, as Greece has demanded, and also said the leaders at the emergency eurozone summit had not discussed any possible extension of the Athens bailout.
The Greek proposals were a last-ditch bid to unlock the final 7.2 billion euro tranche of its current bailout programme. If it fails to get the funds it will almost certainly be unable to make the payment to the IMF at the end of the month.
But the Greek government spokesman insisted that there was "no question of putting in place other measures... there is no question of stepping back on our proposal." Sakellaridis added that Athens was still under "strong pressure" to provide additional measures.
The return of 23 percent VAT on the restaurant sector - up from the current 13 percent - has already been described as "the kiss of death" by the head of an association of restaurant chains, Thanassis Papanikolaou.
Greece's latest proposals for this year and next aim to raise eight billion euros, mostly through new taxes.
One lawmaker from Tsipras' party - which holds 149 out of 300 seats in parliament - has already publicly declared that he will vote against the proposed deal.
Tsipras has started to marshal his arguments to defend a deal with the EU-IMF creditors, saying late Monday that Athens' proposals preserve "social justice."
Nevertheless, thousands of protesters answered a call by unions close to Greece's communist party, turning out in central Athens Tuesday night to challenge the reforms.
"The new government proposals ... will lead to a deal that slashes revenues and the rights of the people," said Dimitris Koutsoumpas, who heads the Greek communist party.
Financial analysts too were not enthusiastic about plans relying on tax hikes that are likely to hit growth prospects.
"This would repeat the key mistake of the early 2010-2013 bailout programmes for Greece, namely to hit aggregate demand too hard" and contribute to deep recession, said Berenberg Bank economist Holger Schmieding.
Documents published online by WikiLeaks Thursday showed that French president Francois Hollande had approved secret meetings as early as 2012 on the consequences of a Greek exit from the eurozone.
Hollande had also complained that Merkel had "given up and was unwilling to budge" on Greece, according to Wikileaks.