EU's Tusk re-elected as Council President
EU's Tusk re-elected as Council President
EU President Donald Tusk won a second term on Thursday despite fierce opposition from his native Poland, vowing he would try make the bloc "better" in the wake of Brexit.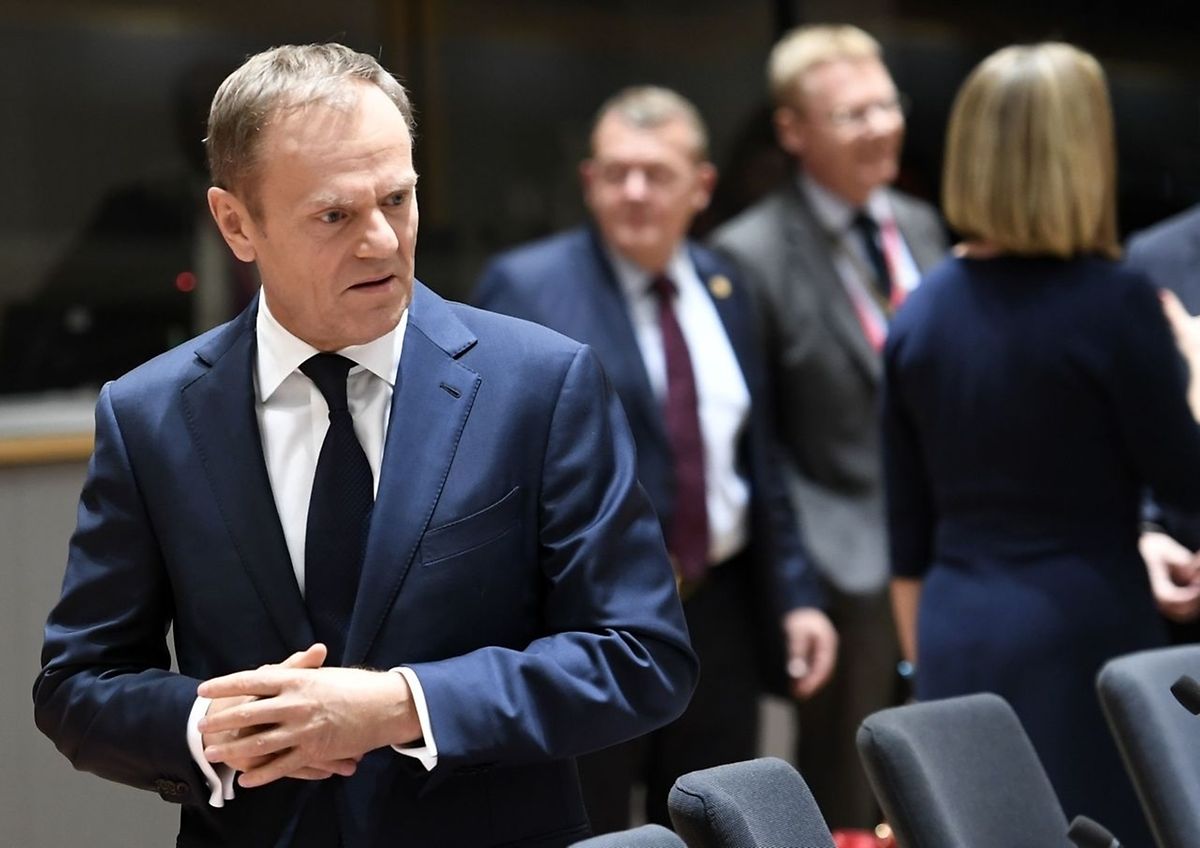 (AFP) - EU President Donald Tusk won a second term on Thursday despite fierce opposition from his native Poland, vowing he would try make the bloc "better" in the wake of Brexit.
Twenty-seven European Union leaders voted at a summit in Brussels to give ex-Polish premier Tusk a new two-and-a-half-year mandate with only Poland voting against.
Poland's eurosceptic right-wing government, a bitter long-term foe of the centrist Tusk, had threatened to derail the summit if the EU forced through his presidency but in the end the vote went ahead.
"Grateful for trust & positive assessment by #EUCO (European Council). I will do my best to make the EU better," Tusk said on Twitter after he was re-elected.
Luxembourg Prime Minister Xavier Bettel, who was the first to break the news, and Belgian premier Charles Michel quickly gave their congratulations.
But Polish Prime Minister Beata Szydlo, whose Law and Justice party loathes Tusk, had said such a move would damage the EU's efforts to regroup from Britain's exit.
Opposition from Tusk's home country
Szydlo said it was a "question of principles" that the head of the European Council -- which groups the leaders of the bloc's 28 member states and organises summits -- should be backed by their home country.
"Poland will defend these founding principles of the EU until the end. Countries that don't understand that are not building European society, they are destabilising it," she said.
Polish Foreign Minister Witold Waszczykowski earlier warned that "the entire summit is at risk if they force the vote today."
The row had threatened to spiral from a Polish domestic dispute to a deeper clash between the newer, post-Soviet eastern members of the EU and the older guard from the west of the continent led by Germany and France.
It also comes just weeks before the EU hopes to unveil a declaration at a summit in Rome on March 25th to mark the 60th anniversary of the EU's founding treaty.
EU in need for stability
Merkel, Europe's most powerful leader, called for the re-election of Tusk, who has steered Europe through tensions with Russia, the Greek debt crisis and Britain's vote to leave the bloc.
"I see his re-election as a sign of stability for all of Europe, and I am happy to continue working with him," Merkel told the German parliament before heading to Brussels.
French President François Hollande meanwhile said as he arrived for the summit that "for reasons of continuity, coherence and stability Tusk should be the candidate to remain president".
Leaders had hoped to rubber-stamp Tusk's new term, which would run from May until November 2019, but Poland put forward a surprise rival candidate, euro-MP Jacek Saryusz-Wolski, at the weekend.
Centrist Tusk has been a long-term foe of the head of the conservative Law and Justice party, Jaroslaw Kaczynski, who has accused him of "moral responsibility" for his twin brother's death in a plane crash in Russia in 2010.
The Polish government has also repeatedly clashed with Brussels in recent months over the rule of law.
Over-shadowing other important issues
The EU leaders will also discuss economy, defence, and unrest in the Balkans on the first day of the summit Thursday, and then on Friday, without Britain's Theresa May, they will look at preparations for the Rome summit.
But that too threatens to highlight the divisions between East and West in the EU, already battered by Brexit and the election of an apparently hostile Donald Trump as US president.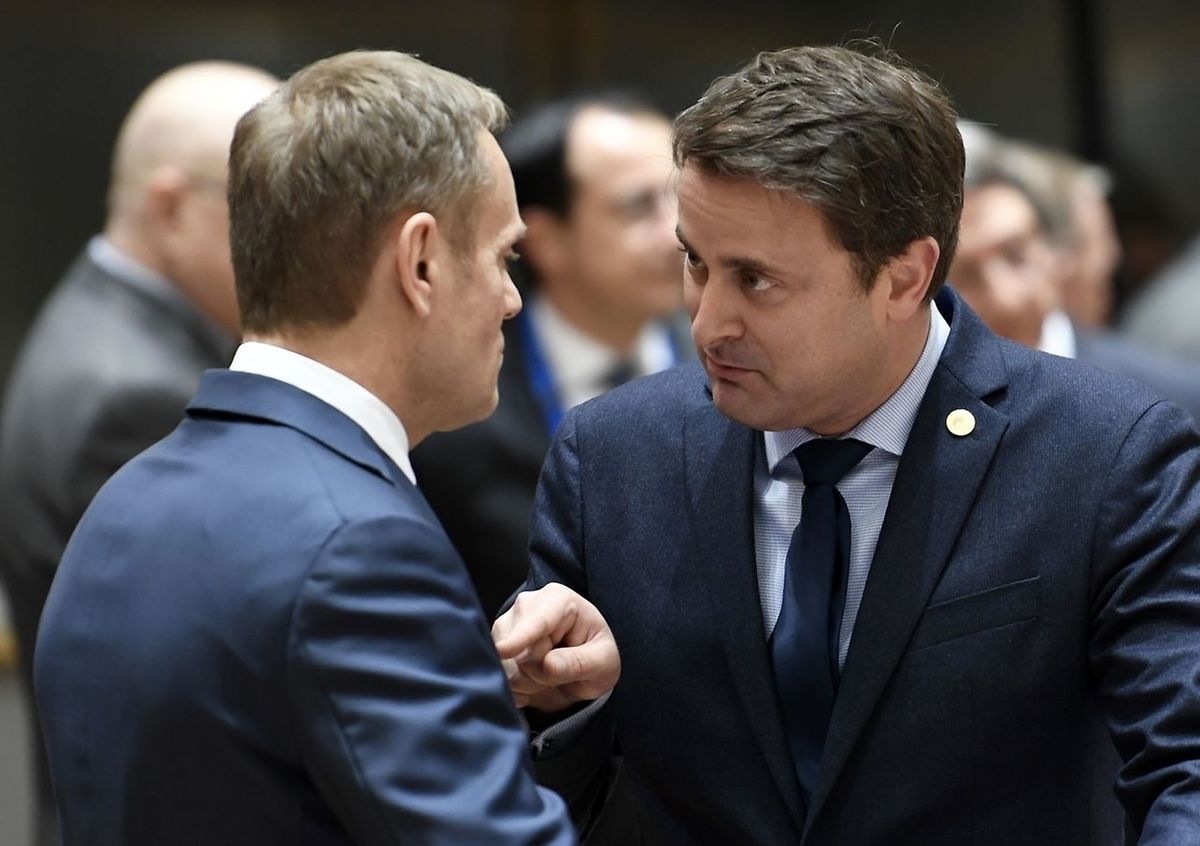 There is disagreement over whether plans for a major declaration on the bloc's next 10 years, to be made in Rome, should include a mention of plans for a so-called "multi-speed Europe."
The leaders of the EU's post-Brexit "big four" -- Germany, France, Italy and Spain -- used a summit in Versailles on Monday to back plans for countries to choose at which speed they integrate on key issues.
But eastern countries in particular fear this will lead to a virtual apartheid system where they are left behind on issues like the euro currency, the economy and defence while the major powers push ahead.