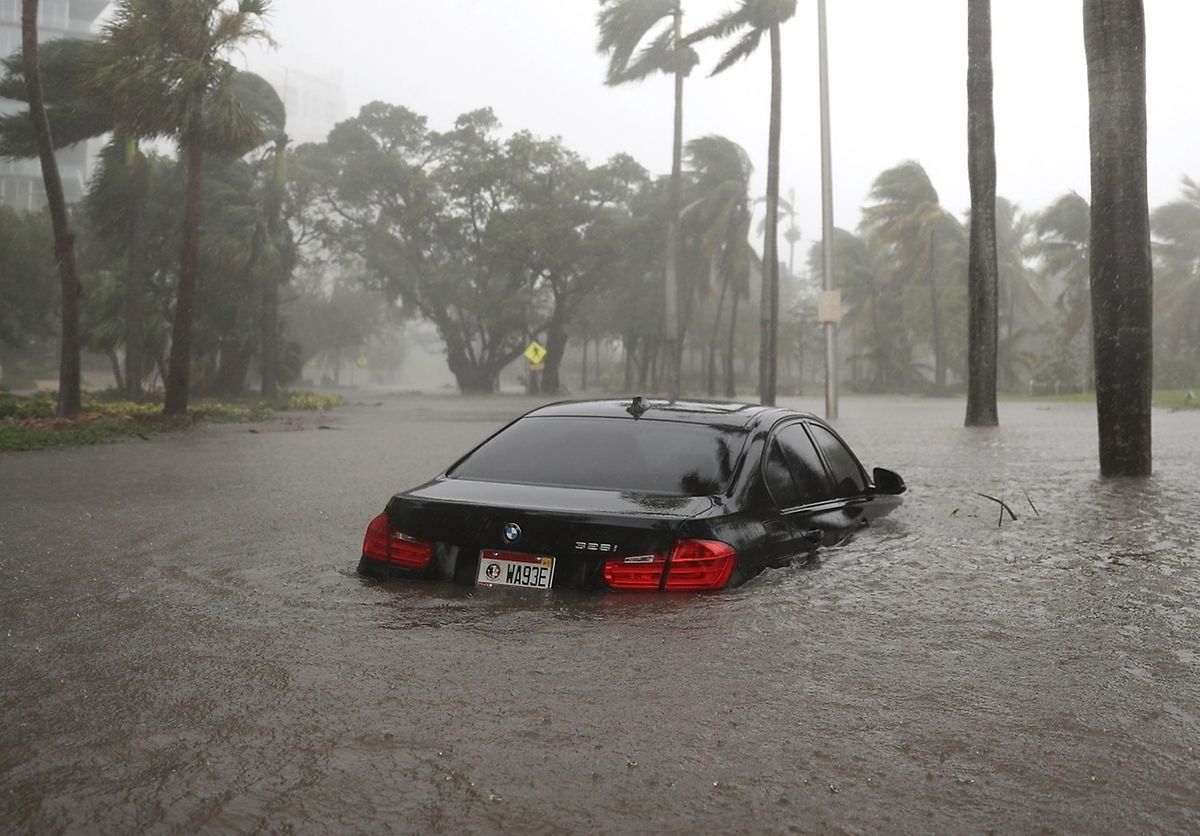 (Bloomberg) Reinsurers jumped in European stock markets amid signs that payouts for damage caused by Hurricane Irma will be lower than expected after the hurricane weakened and the most dire predictions proved wrong.
Firms including Swiss Re and Munich Re were among the biggest gainers on the Stoxx 600 Insurance Price Index on Monday, gaining the most in more than a year. That's after estimates for insured losses from Irma were revised to a maximum of $40 billion (€33 billion) from earlier worst-case scenarios of a direct hit to Miami, which could have cost the industry as much as $131 billion.
Hannover Re and Swiss Re said Monday that damage from Irma will cause reinsurance rates to stabilise, following years of decline. While it's too early to estimate the costs to Hannover Re and the wider industry, the storm didn't follow the path that would have created the greatest damage, Chief Executive Officer Ulrich Wallin said at a press conference in Monte Carlo.
"There will be loss-driven price increases in certain areas of the market" next year, Wallin said. "I don't think we'll have a market dislocation, but the hurricane season lasts until the end of November and climate conditions seem to be quite conducive to hurricanes."
Barclays analysts including Ivan Bokhmat and Jay Gelb disagreed, saying that Irma and Harvey, another recent hurricane, are likely to cause dislocation in the reinsurance market because they're expected to generate combined insured losses exceeding $100 billion. Initial indications from the reinsurers meeting in Monte Carlo "are for January 2018 bellwether property catastrophe reinsurance renewal rates to be flat-to-slightly-up after declining for around six years," the analysts said in a note to clients Monday.
Estimates on claims from Irma still varied widely on Monday. Risk modeling firm AIR Worldwide on Monday estimated insured losses in the US at between $20 billion and $40 billion, while Enki Research sees them at about $19 billion. There's a 10% chance of insured wind losses from Irma exceeding $60 billion, catastrophe risk modeling firm RMS said on its website on Sunday.
"This threshold continues to decrease from previous guidance, reflecting the increasing probability of a predominantly offshore storm track," the company said.
London-based specialty insurer and reinsurer Beazley was the biggest gainer on the Stoxx index for the industry, climbing 4.9% at 11:54 am. Swiss Re gained as much as 4.8%, the most since March 2014, and Munich Re rose as much as 4.8%, the most since August last year. Hannover Re added as much as 5.9%.
Reinsurers help primary insurers shoulder risks from natural disasters and other catastrophes. They currently hold their annual meeting with brokers and clients in Monte Carlo near the French Riviera to discuss terms of next year's property and casualty policies.
"Irma certainly is not as bad as it was feared," Inga Beale, chief executive officer of Lloyd's of London, said in an interview. "However, we're still in hurricane season, there are other natural disasters to consider and there is a long way to go before the year is up."
Recent natural disasters not only included the Atlantic hurricanes, but also an earthquake that struck Mexico and an unusually strong Monsoon season in Asia. Insurers, their reinsurers and government-backed institutions such as the National Flood Insurance Program in the US typically cover only a part of the damages from natural disasters.
Irma on Sunday became the second major hurricane to hit the US within weeks, following Hurricane Harvey, which smashed ashore in Texas and flooded parts of Houston two weeks ago. Munich Re, the world's biggest reinsurer, said yesterday that total insured losses from last month's Hurricane Harvey could reach as much as $30 billion including claims shouldered by the National Flood Insurance Program. The NFIP is likely to bear a large share of flood claims from the storm's surge.