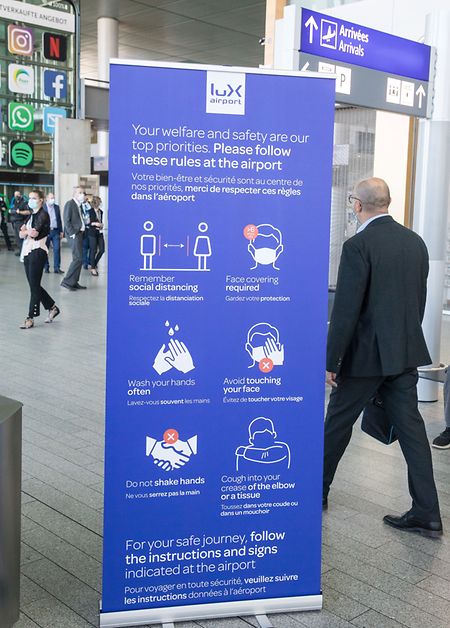 Copenhagen, Denmark Photo: AFP
A sharp increase of new infections in Luxembourg recorded in the past days has led to several EU countries restricting entry for Grand Duchy residents.
"Things aren't looking great," Health Minister Paulette Lenert said at a press conference, in reference to the latest figures.
While there were only 24 active cases in Luxembourg a month ago, the number on Thursday reached 532 – a figure last seen at the end of April.
Another 58 identified cases were reported on Friday, the health ministry said. Around 18% of the country's 4,777 reported cases involved non-residents tested in Luxembourg, a fact that distorts the apparent gravity of the country's problems, Lenert said.
Norway joined Latvia, Lithuania, Estonia, Ireland, Slovenia, Romania, Slovakia, and Cyprus in either banning non-essential travel from Luxembourg, requiring self-isolation upon arrival, or requiring a certificate authenticating a negative test for the virus, Foreign Affairs Minister Jean Asselborn said in a statement Friday.
The United Kingdom on Friday removed travellers from Luxembourg from its mandatory 14-day quarantine rule, the ministry said.
Denmark was the latest to decide Luxembourg no longer is a low-risk country. The country's foreign affairs ministry on Thursday urged people who had visited Luxembourg to stay home for two weeks.
Lithuania and Estonia recently decided that Luxembourgers need to go stick to a 14-day quarantine before being allowed to move around freely.
The number of new cases in Luxembourg over the past 14 days stands at 75 per 100,000 inhabitants, way above the low-risk threshold set by Estonia at 14, the Estonian Foreign Affairs Ministry said. The Grand Duchy is EU's second most infected country per inhabitant, trailing only Sweden with 124 cases per 100,000, their data show.
The high infection rate is skewed because many of those who had tested positive were living abroad, but worked in the country, Lenert said.
Luxembourg - like France - is also missing from a list Finland has drawn up of 17 European countries from which travellers can visit without restrictions, which includes Germany and Belgium.
Everyone else is recommended - though not required - to self-isolate for 14 days. Essential or work-related trips to Finland from all EU countries remains allowed, according to a government web site.
In a weekly summary of the pandemic's progress in Luxembourg, the health ministry said the fact that newly discovered cases mainly involved young adults with an average age of 34 was an added indication that socialising since the lockdown was the primary transmission channel.
Another problem was roommates infecting each other, health officials said. Schools have only had sporadic clusters of infection limited to two or three people in the same class, the ministry said.
---
Get the Luxembourg Times delivered to your inbox twice a day. Sign up for your free newsletters here.