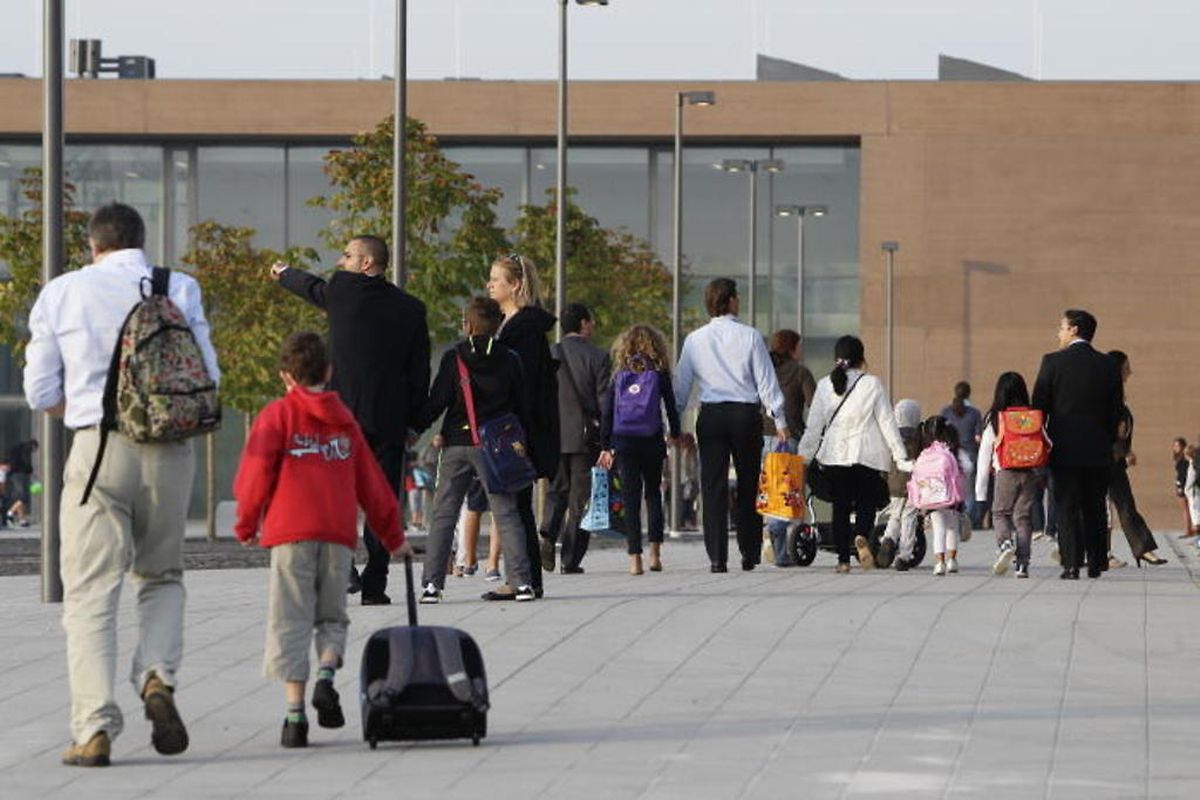 Schulanfang in der Europaschule in Mamer - rentree scolaire ecole europeenne Mamer
Luxembourg's European Schools will accept 100 additional French and English speaking students in a bid to extend the educational offering in Luxembourg.
The Luxembourg government reinforced its goal to offer more choices for Anglophone and Francophone learners by signing an agreement to this effect on Friday.
Under the document, the Kirchberg and Mamer based schools will extend their capacity to receive an additional 100 students in the French and English sections.
The new spaces will be available to children whose parents do not work for a European institution and all fees will be paid by the parents under category III. Up to 40 percent of the real costs of educating each learner, meanwhile, will be met by the Luxembourg government.
Registration is open until June 13, 2014, for the 2014-2015 school year.
The collaborative agreement was signed by Luxembourg Education Minister Claude Meisch and Secretary General of the European Schools Council Kari Kivinen on Friday.
The project is the first step by the government to diversify the language study options in the Grand Duchy to accommodate the growing mix of cultures in the school population.
The Luxembourg government will financially subsidise up to 40 percent of the actual cost per student, it said in a press release.
Don't miss out on the news – sign up to receive the wort.lu newsletter in English delivered to your inbox six days a week.
Associated Articles:
Improving access to English education for expat children