Eurozone inflation slows, in new signal for ECB easing
Eurozone inflation slows, in new signal for ECB easing
Inflation in the eurozone slowed last month to financial crisis levels, putting extra pressure on the ECB to act to fight a growing threat of deflation, data showed on Tuesday.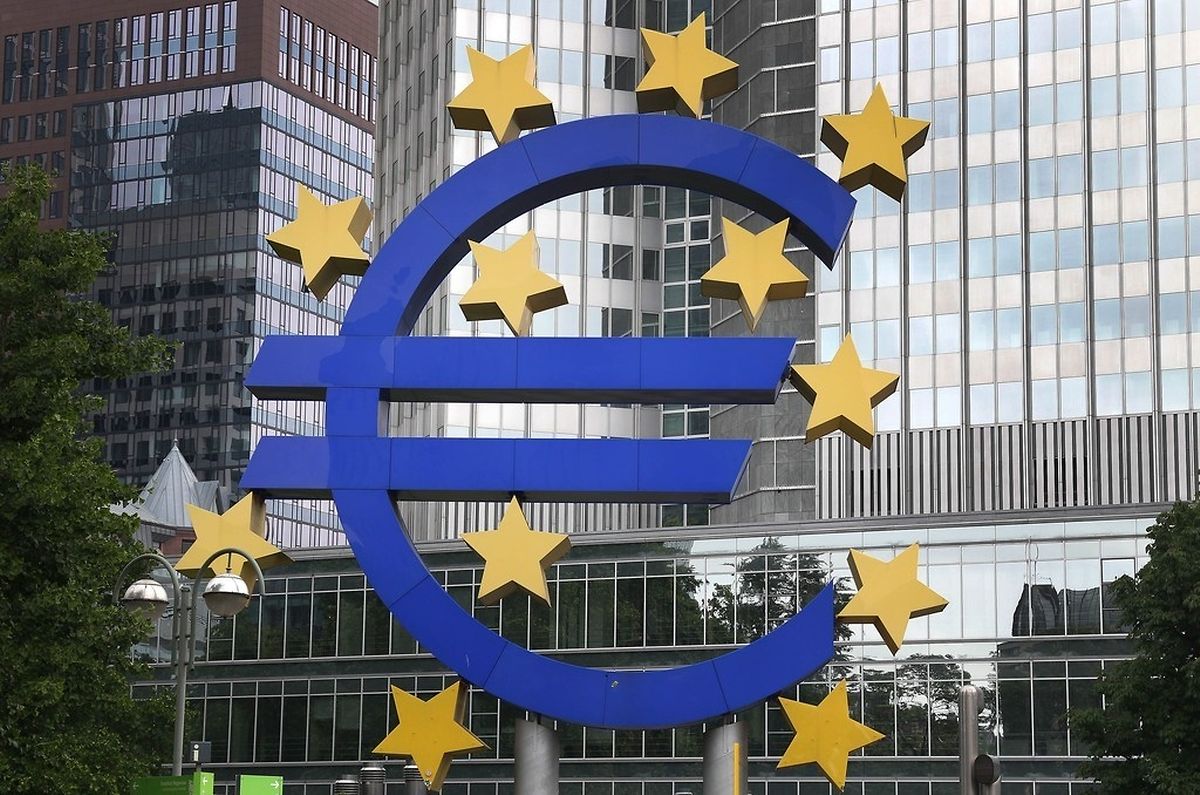 The logo of the European currency Euro is pictured in front of the European Central Bank ECB in Frankfurt am Main, Germany, May 26, 2014, a day after the European Parliament elections. AFP PHOTO / DANIEL ROLAND
Brussels
(AFP) Inflation in the eurozone slowed last month to financial crisis levels, putting extra pressure on the ECB to act to fight a growing threat of deflation, data showed on Tuesday.
Eurozone inflation fell to 0.5 percent in May, the same level as in March and erasing a bump to 0.7 percent in April.
Inflation in the 18-nation eurozone has fallen steadily in the past year, reflecting weak demand and strength of the euro, and has raised expectations that the European Central Bank will cut interest rates at a policy meeting on Thursday.
"There is no sign of inflationary pressure in the pipeline," said Jennifer McKeown, senior European economist at Capital Economics.
Inflation is way below the ECB's target of just under 2.0 percent and shows little sign of picking up any time soon.
The ECB has held its key interest rates steady at their current all-time lows since November, repeatedly promising to act if necessary to avert a bout of destructive deflation in the 18 countries that share the euro.
ECB president Mario Draghi has hinted strongly at a move at the next meeting, saying the central bank's decision-making governing council was "dissatisfied" with the current path of inflation and was "not prepared to accept it as a fact of nature."
Low inflation increases the risks of tipping into deflation, which can push an economy into a vicious spiral of falling prices as businesses and households delay purchases.
This in turn can reduce growth and raise unemployment. Once deflation takes hold, central banks can have great difficulty in stimulating activity.
"The low core inflation reading in particular should dispel any remaining hesitation within the (ECB) Governing Council to act aggressively on Thursday," said ING analyst Martin van Vliet.
Eurozone unemployment rate eases
And while the employment picture is not the ECB's responsibility, data also released on Tuesday showed that monetary stimulus could also help on the sensitive jobs front.
The eurozone unemployment rate edged lower to 11.7 percent in April, with notable signs of improvement in bailed-out Portugal and Ireland, but the EU warned that the pickup was fragile.
Laszlo Andor, European Commissioner for Employment said that the downtick was "encouraging", but that "many new jobs are precarious, and we are far from ensuring that every person has a real opportunity in the labour market."
The highest levels of unemployment were still in Greece, at 26.5 percent and Spain at 25.1 percent.
Encouragingly however, Portugal's unemployment rate fell from 17.3 percent to 14.6 percent over 12 months and Ireland's from 13.7 percent to 11.9 percent.
But most recent data has backed the argument that the ECB needs to act.
Eurozone growth stands at a disappointingly meagre 0.2 percent and loans to the private sector, seen as the key obstacle to a more sustained recovery, continued to fall.
ECB critics urge Draghi to follow the Bank of England and US Federal Reserve which have embarked on huge waves of so-called quantitative easing (QE), large-scale bond purchases, to jump start recovery.
But most ECB watchers believe this is still unlikely.
The ECB's chief economist Peter Praet said last month that this would only happen "if the economy and inflation develop significantly worse than we expect."
While inflation was low in May, the critical levels needed to justify QE have not been reached, most observers agree.