Excellent Wot? No Fish!!! in one-person-show festival
Excellent Wot? No Fish!!! in one-person-show festival
The Fundamental Monodrama Festival started this weekend with wort.lu/en theatre critic Erik Abbott delighted with English one-man-show Wot? No Fish!!!, telling the story of a man's love for his wife and family through decades' worth of sketches and drawings.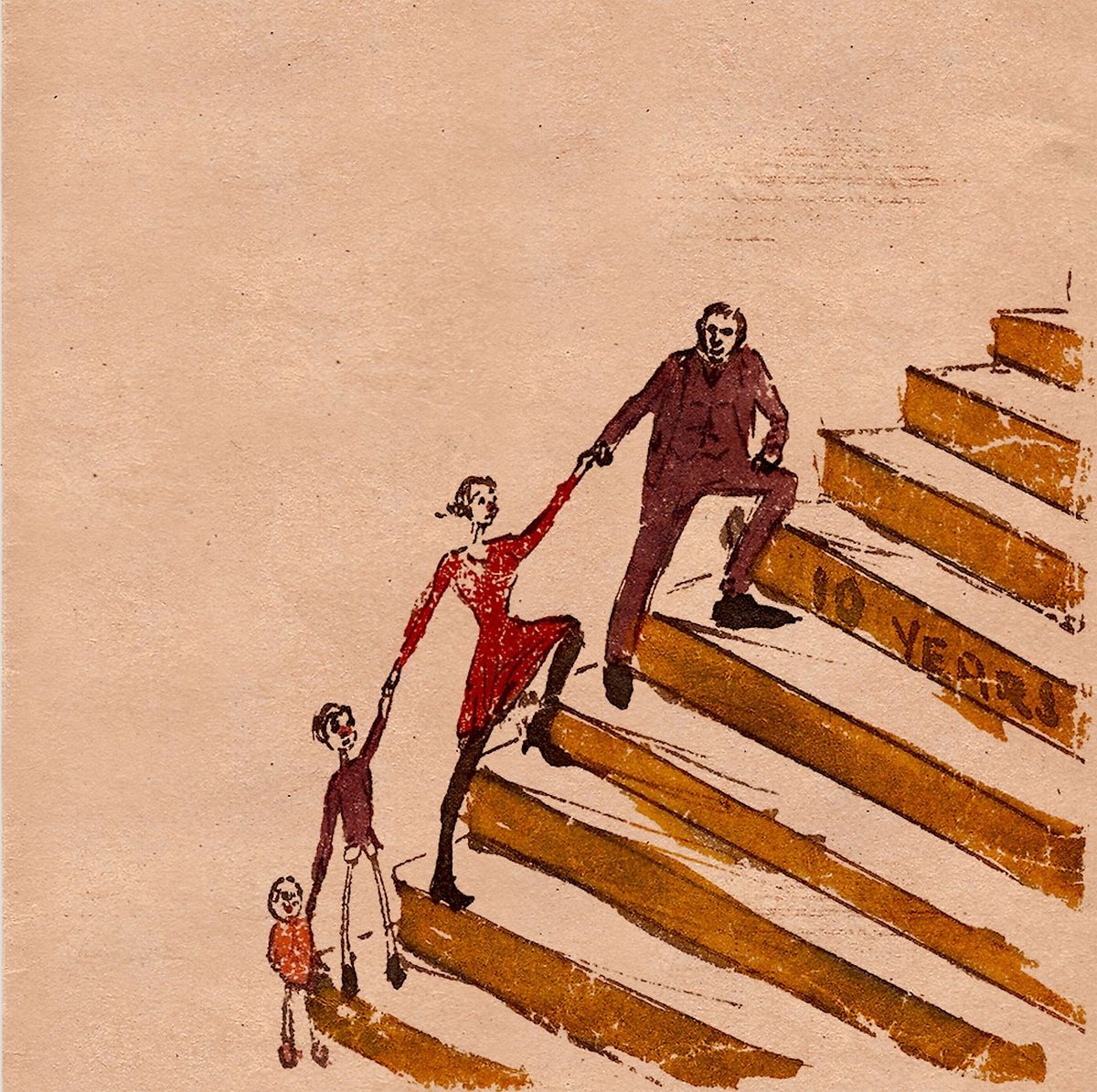 by Erik Abbott
"He was an artist to his bones." Near the end of his superb solo show, Wot? No Fish!!!, which played June 14 as part of the Fundamental Monodrama Festival, actor Danny Braverman utters this statement about his great-uncle, Abraham Solomons, or, as Danny knew him, "Uncle Ab".
Solomons was a shoemaker in the Dalston neighbourhood in the East London Borough of Hackney. In 1926, he drew a cartoonish doodle on a pay packet he presented to his wife, Ceil, or "Celie", as she was known. It was the beginning of a Thursday evening ritual that Ab continued until Celie's death in 1982. It became, perhaps, as important a ritual for Ab and Celie as their Shabbos dinners on Friday evenings.
A chronicle of a life shared, picture by picture
Solomons' little drawings were saved and stored in boxes, which passed to his and Celie's elder son, and then to Celie's sister, Braverman's mother. The boxes contained roughly three thousand drawings. "What he did," Braverman explains about Uncle Ab, "week by week, picture by picture, brick by brick, was kind of build a cathedral." A cathedral of a life shared over nearly sixty years. Solomons chronicled their joys and triumphs as well as their defeats and tragedies.
Braverman leads the audience through his great-uncle's life and art in a show that is deeply stirring and wonderfully funny. An excellent storyteller, his account of these relatives he knew when he was young reveals much about himself as well. By witnessing his journey to understand Ab and Celie, the audience is moved as well by what we come to understand about Braverman.
A bravura performance of subtlety, warmth and generosity
"Some people," he remarks, "might wonder to make of this story in a shoebox." It is history, of course. But in Braverman's hands, it is not the dry history of facts and dates. Solomons' wartime drawings reflect the fear and discomfort of rationing and air raids and living apart from their children, who were evacuated to the south coast. Yet there is humour even then.
When Ab and Celie place their younger son, Larry, in a psychiatric hospital in 1950, because they can no longer care for him, the drawings beautifully reflect their regret and pain. When Larry dies, their grief reaches across the generations through Ab's drawings.
Through it all, Braverman is our guide, commenting, speculating, marvelling. The love and respect he feels for these people is palpable; by the end, we love them too. It is a bravura performance of subtlety and warmth and generosity that never feels like a performance, but instead like a simple and sincere conversation about family, life and love, a conversation willingly and skilfully shared with a roomful of Braverman's new friends. It is an honour to share the experience - and a rare chance to experience the fried gefilte fish balls and khreyn sauce Braverman shares with the audience to start the show.
Fundamental Monodrama Festival
The Fundamental Monodrama Festival continues through June 21.
The Monolabo on Saturday, June 20, at the Banannefabrik at 7pm, is a collection of four pieces, two of which, Mirrors (written by Siobhán McMillan and Anne Simon and performed by McMillan) and My New One Woman Show (written and performed by Caitlin Goldie), will be performed in English. A third, The Aviary (devised and performed by Kendra J. Hornsburgh) is a dance piece.