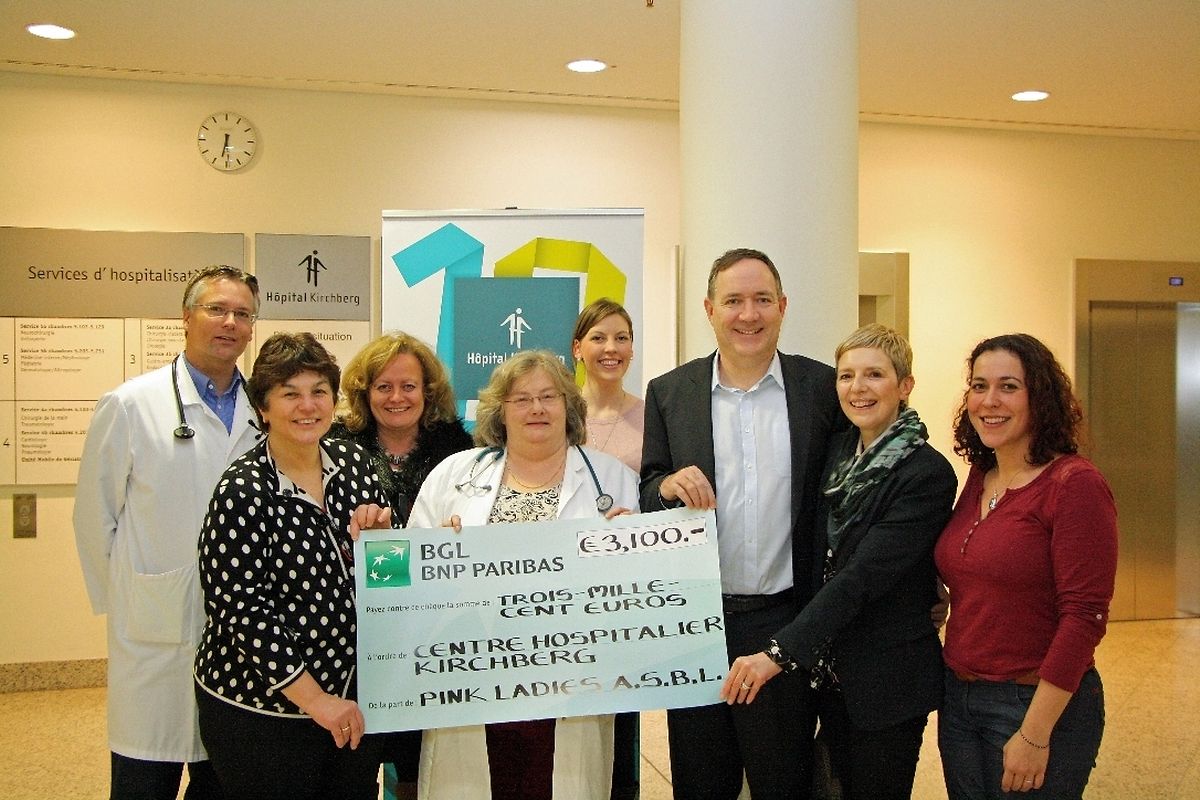 A British expat raised a whopping 3,100 euros for cancer research awareness in Luxembourg when he completed his third sponsored cycle challenge.
David Bannerman pedalled 600 kilometres from Nice to Carcassone over four days in October 2013 with around 40 other cyclists for fundraising group The Pink Ladies Lux.
This week he and The Pink Ladies presented a cheque for 3,100 euros to the "Centre Hospitalier du Kirchberg", to fund a cancer research and care event at the end of 2014.
In 2012, David helped raise 2,100 euros for a similar event by cycling from Geneva to Nice over five days with Stephen Lawrence.
He has repeatedly taken up the challenge because of his personal experiences with friends living with and fighting cancer. David thanked Marcol European Services and Anglo American for their generous donations.
Find out more about The Pink Ladies Lux by visiting www.pinkladieslux.org