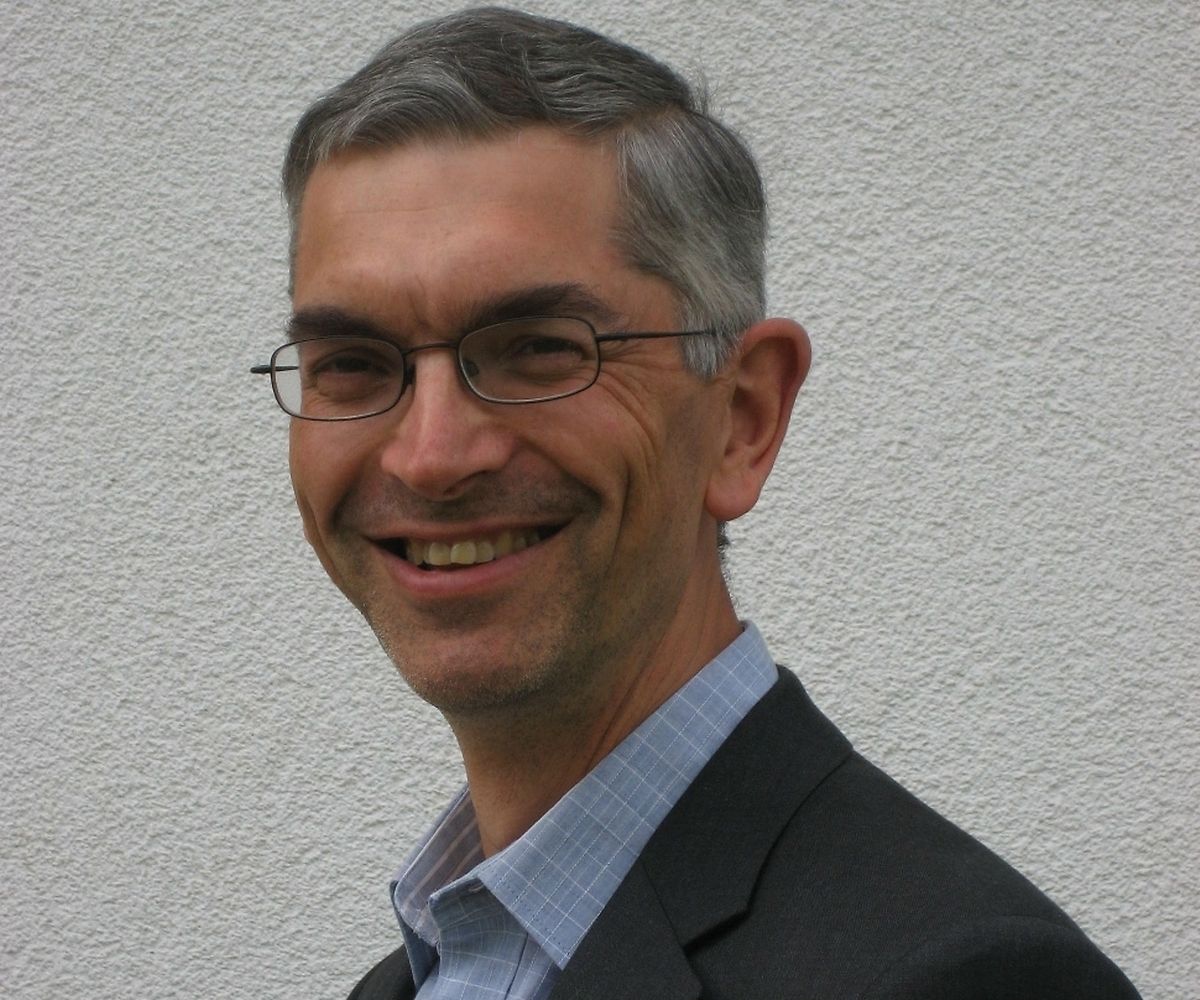 An expatriate father-of-two has published his first children's book in Luxembourg, based on a story he invented for his daughters while on holiday.
Robert Schofield, 50, came up with the story of the Hoogen Stoogen Tulip around 10 years ago while visiting the Keukenhof tulip exhibition in the Netherlands with his family.
A decade on and his story is now in print, published in English and Luxembourgish and available for sale in most book stores.
"I don't know why, but I think people have been surprised by how high quality it is. People maybe don't see me differently but they see my work differently," Robert Schofield told wort.lu/en, adding: "This is a book you can buy in bookshops. I can imagine it being on a children's table."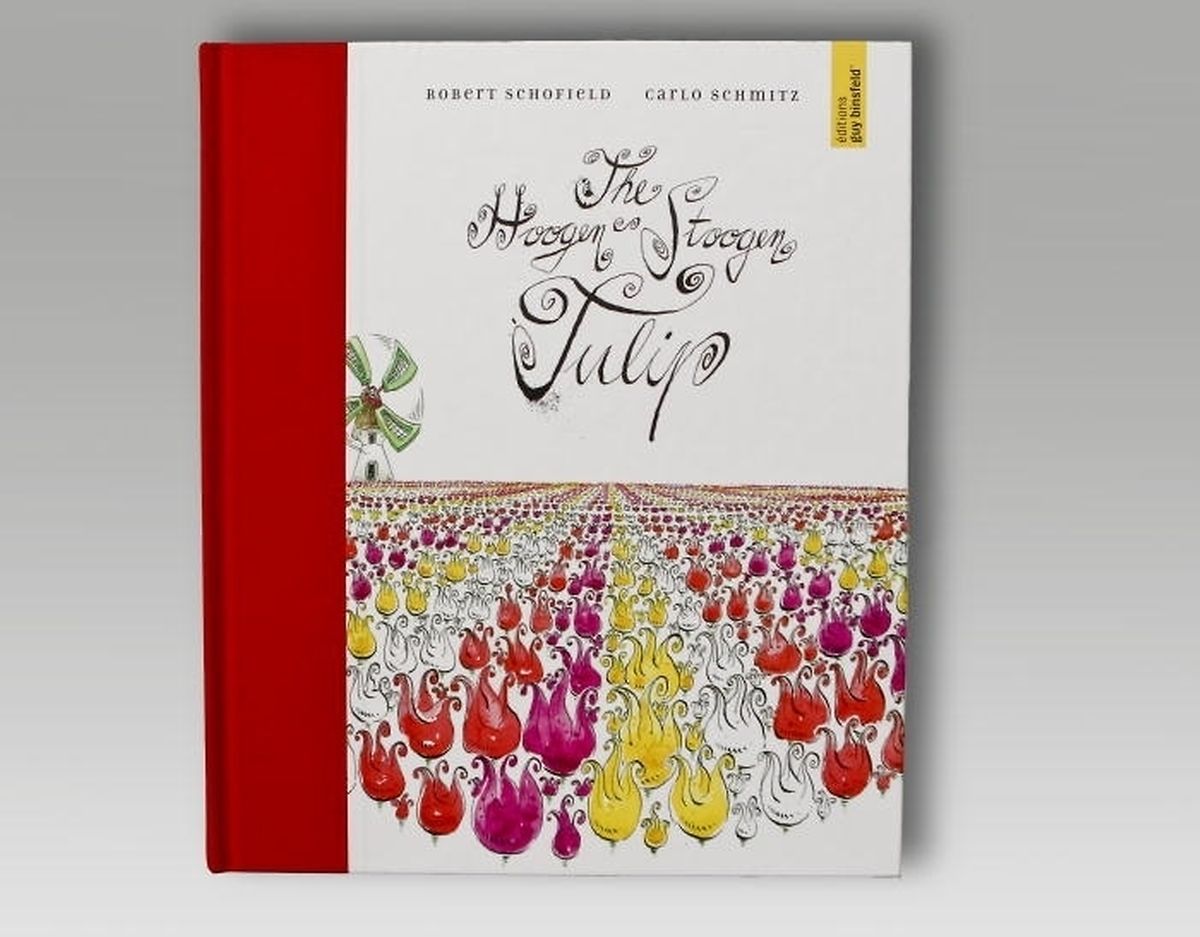 By day Robert, a British national, works as a division head for the European Investment Bank (EIB) in Luxembourg. However, for the past few years when not at work he has dedicated the "nooks and crannies" of his free time to writing.
"The best thing about writing is using the other side of your brain. You can play with language and rhythm and create your own world, characters and it's very different to what I do at work," he said.
Robert's first breakthrough came in 2010 when he won an award at the national literary prize for his novel, The Fig Tree and the Mulberry, a story based on his mother's experiences being evacuated from England to New Zealand during WWII.
The book was published by "Editions Saint-Paul", prompting the author to put forward some of his other stories. Publishers Binsfeld snapped up The Hoogen Stoogen Tulip and put him in contact with satirical illustrator Carlo Schmitz.
The dark but humourous tale describes the change in fortune of a poor Dutch tulip farmer and his daughter when they accidentally grow a black tulip. The tulip is sold on for a fortune to the richest banker in Amsterdam who eventually meets a sticky end.
Robert said that Schmitz's style was well matched for the story's tone, which is suitable for both children and parents.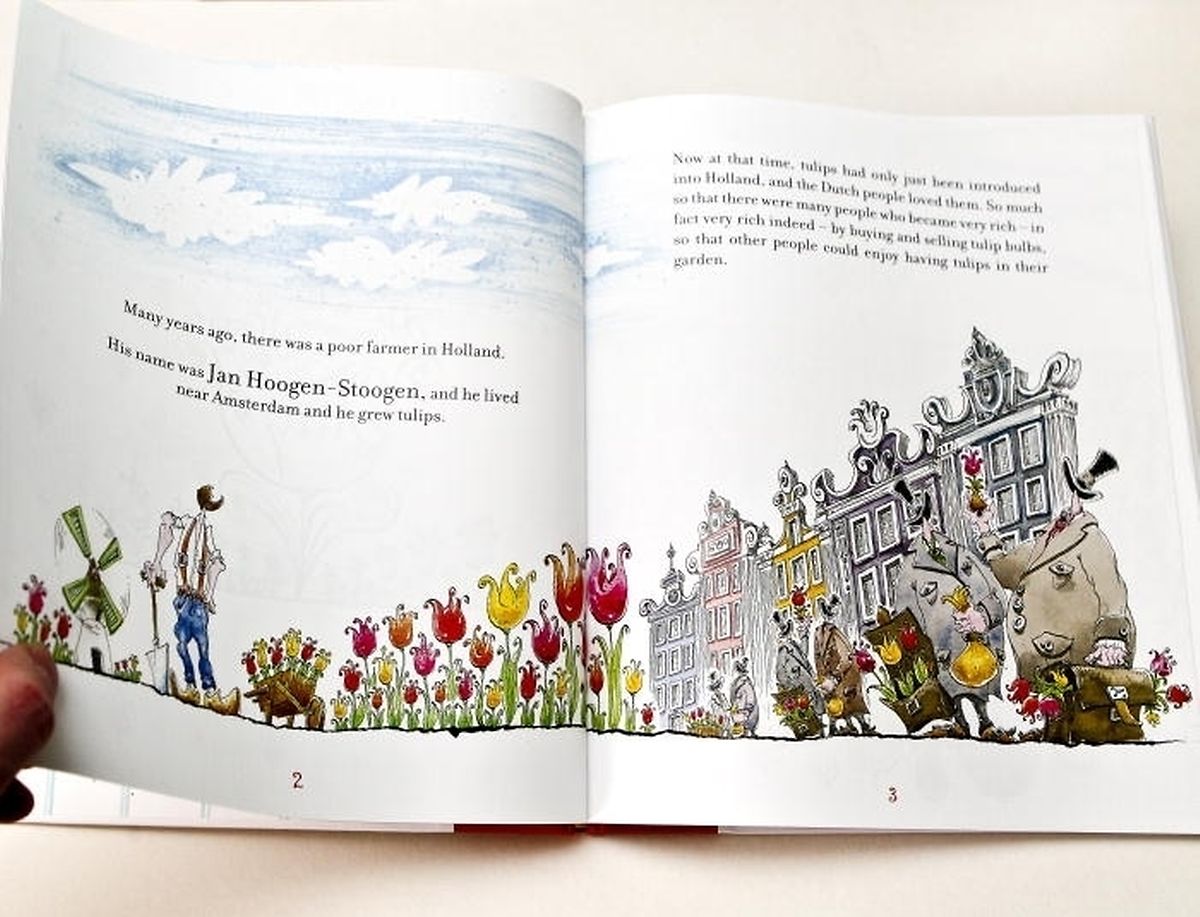 "Before I met Carlo, he did a series of sketches. The amazing thing was not that it was how I imagined the characters to be but how the sketches fitted into the story I had created," he said.
After a series of illnesses and accidents affecting people working on the story, the book was finally published in July 2013 after which it was shortlisted for the national book prize.
"I think my daughters were a bit upset there's no dedication to them on the front. I think there will be in the next one. I hope that it will be a series. If it's successful," he said.
After this latest success, Robert's life as a writer is no longer completely separate from his day job. This year the EIB hosted an exhibition describing the process behind creating the book, raising the profile of his other life among colleagues. The EIB book store also sells the Hoogen Stoogen Tulip.
Find out more about the author by visiting robert-schofield.eu