Extraordinary collaboration on Hansel and Gretel story at TNL
Extraordinary collaboration on Hansel and Gretel story at TNL
June brings a unique collaboration between Luxembourg's National Theatre and the Circle Theater New York to the Grand Duchy, giving a new twist to the story of Hansel of Gretel, inspired by child soldiers and conflict countries, such as the Balkans.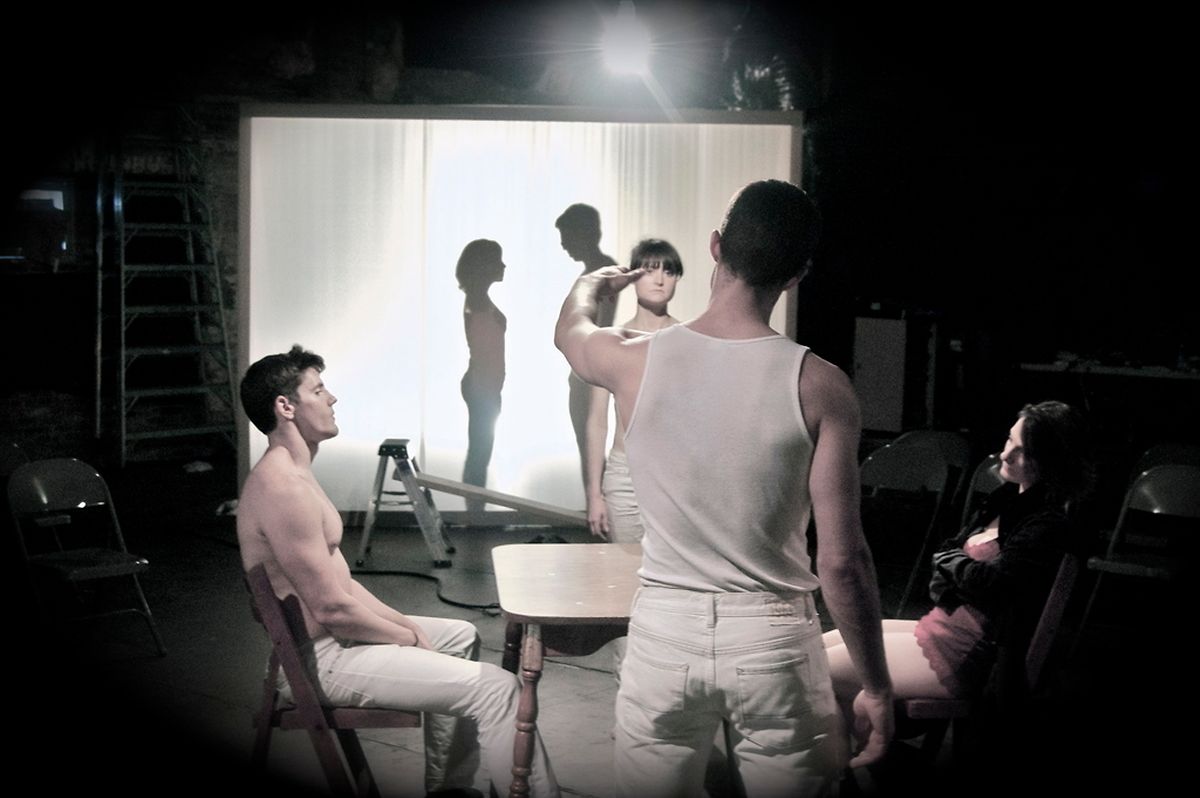 by Erik Abbott
"We hope our audience will be challenged and will want to ask political questions." So says Isaac Bush, Artistic Director of the Circle Theatre of New York (CTNY), which brings it latest production, Trail of Crumbs: A Recurring Dystopia for Hansel and Gretel, to Luxembourg for six performances beginning June 16 at the Théâtre National du Luxembourg (TNL).
Trail of Crumbs, the first collaboration between TNL and CTNY, was conceived by Bush and director Anne Simon and developed by the CTNY company. Along with Bush and Simon, CTNY members Carly Blane, Sloan Bradford (who is also the company's Producing Director), Scott Freeman and Caitlin Goldie are credited with authorship.
Topically aware theatre, inventive storytelling
Bush says that the company was formed in 2010 in part from a desire "to create theatre we weren't seeing in New York." Committed to creating topically aware original and/or adapted theatrical work with inventive storytelling and immersive audience experiences, CTNY also seeks to expand its international collaborations. They view the opportunity to work with TNL and Simon as "a very dear privilege."
Bush adds that they are "particularly excited" about the collaboration and feel "blessed." The production, Bush explains, sheds light on the issue of child soldiers, with a story that parallels the centenary of the First World War. It is a "story of children and violence," performed in a setting that is inspired by the Balkans, but which reaches across cultures and histories for its dramatic thrust.
Simon, who is Programme Co-ordinator for TNL and one of the area's most prominent directors, details how the show takes the Hansel and Gretel story and uses it to explore the basic fear "of the Other" - represented in the traditional fairy tale by the character of the Witch. Trail of Crumbs, Simon suggests, explores what the Witch represents, noting that children who grow up with this fear of the Other often have the image of the Witch presented to them as that Other.
Collaboration process of over a year
Simon and Bush met in London and discovered that their theatrical and aesthetic visions aligned. They wanted to develop a piece with a story that would resonate with both New York and Luxembourg audiences. Conversations began in early 2014. Workshops in New York with the company followed in November.
By the end of the year, the main story was sketched out (both acknowledge it has changed as the work progressed) and the company began their collaborative writing and development process, which involves intense research. The performers, Bradford says, are also able, in a sense to tell their own stories through the vehicle of the research.
Those individual experiences - that all actors bring to their roles - gives what Bradford terms "greater depth" to the performances and he notes that audience members have described a "very apparent" honesty in their work. Sloan, who, like Bush, performs in the piece, adds that the group's development process created as many drafts of the script as there were rehearsals.
Singular opportunity to see unique work
Simon travelled to New York to direct the piece and it ran at the Access Theater in Manhattan's Tribeca neighbourhood in April. The result is a very physical piece, with a musical score by Anthime Miller that Bush describes as being "very much of and for this world we've created." Miller performs his music onstage in the piece and Luxembourgish percussionists Bob Morhard and Luc Hemmer will alternate performances with him.
TNL's theatre is larger than the Access and Simon says the piece will be even more dynamic here. This extraordinary collaboration is a singular opportunity for Luxembourg audiences to see a unique, internationally crafted work.
Where and when
Trail of Crumbs: A Recurring Dystopia for Hansel and Gretel, a collaboration between TNL and the Circle Theatre of New York
June 16, 18, 19, 24, 25, 30 at 8pm
At TNL, 194 Route de Longwy, Luxembourg City
Tickets: www.luxembourg-ticket.lu or phone 47 08 95 1
For more information: www.tnl.lu and www.circletheaterny.org