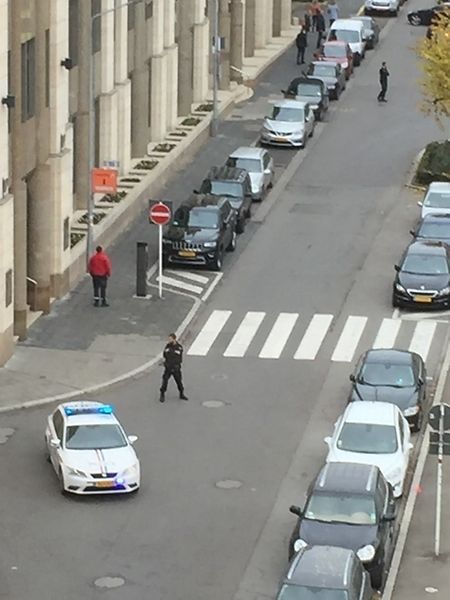 (ADW) There was drama at Luxembourg City branch of BCEE bank early Thursday afternoon when it was partially evacuated due to a 'suspicious suitcase' left on the premises.
The incident occurred at the bank located at the "Rousegäertchen", set back from Avenue de la Liberté, where police cordoned off the area.
However it quickly became apparent that a forgetful technician had left his working case behind.
The evacuated employees from the ground floor were therefore quickly able to return to their offices.