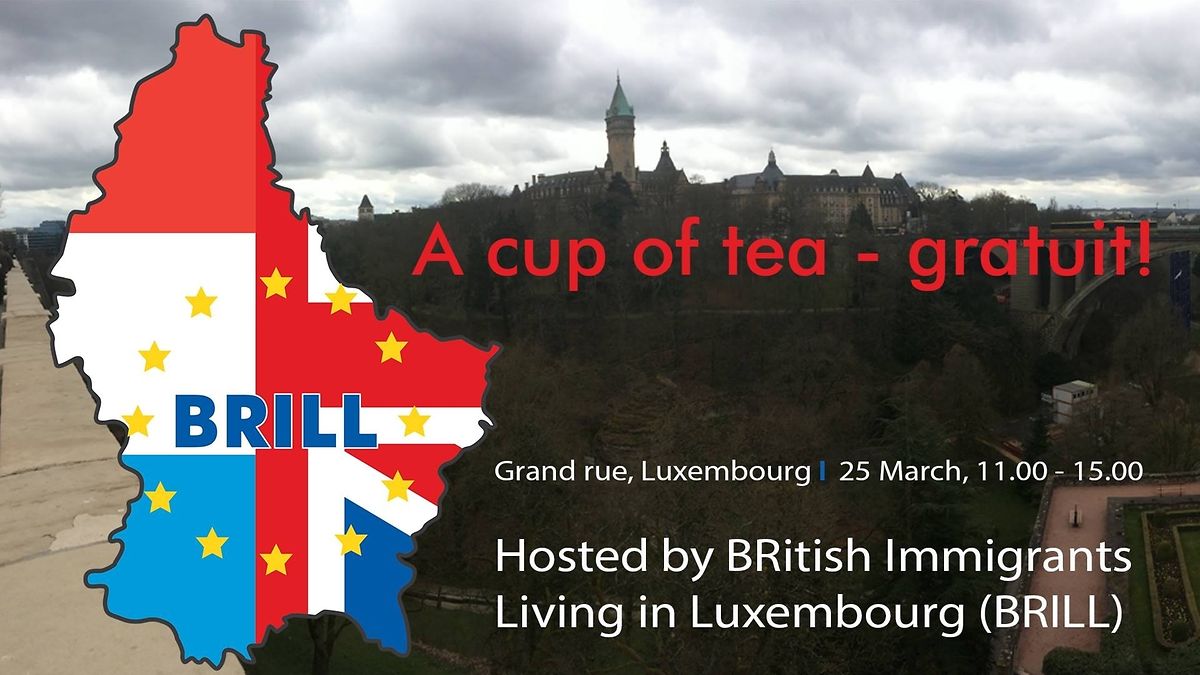 (ADW) While you're busy shopping in Luxembourg City on Saturday March 25, why not stop for a break and a free cup of tea at the top the Grand Rue pedestrian street?
Coinciding with the "Unite For Europe" march that takes place in London on the same day, the group "British Immigrants Living in Luxembourg" (BRILL), will be spreading their love in Luxembourg by giving away the most British of symbols - cups of tea.
The event is also a way for members of the group to show gratitude to Luxembourg, the host country they now call home.
While the event is being promoted as a bit of fun, at the same time BRILL state that they hope to "raise awareness of the situation of British people living in the rest of the EU and EU nationals living in the UK at this difficult time, and to show our appreciation for all the opportunities Luxembourg has given us."
BRILL was set-up last year following the UK referendum on leaving the EU. Now with over a 1,000 members, the group's aim is to keep the status British nationals currently enjoy in Luxembourg.
You can grab your free cuppa and stop for a chat on Grand Rue by the "Roude Pëtz" fountain between 11am and 3pm on Saturday March 25.For more information, check out and join the Facebook Event.Or send an email to: brillmembers@gmail.com