Feisty Biden clashes with earnest Ryan in VP debate
Feisty Biden clashes with earnest Ryan in VP debate
A feisty Vice President Joe Biden came out swinging Thursday against Republican rival Paul Ryan in a fierce debate, determined to regain momentum after Barack Obama's listless display last week.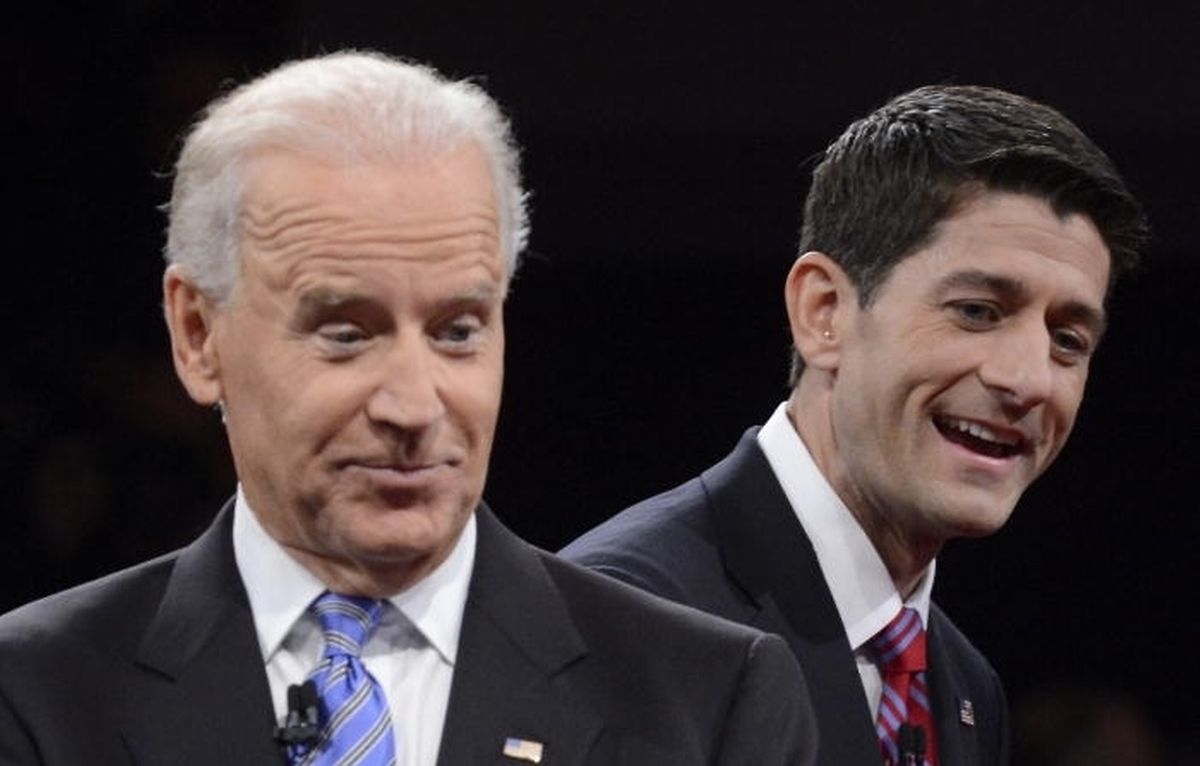 (AFP) A feisty Vice President Joe Biden came out swinging Thursday against Republican rival Paul Ryan in a fierce debate, determined to regain momentum after Barack Obama's listless display last week.
Democrat Biden and Ryan, nearly 30 years his junior, clashed sharply on Iran, Libya, Afghanistan and top domestic issues including health care, abortion and taxes on a combustive evening in Kentucky.
Biden also savaged surging Republican presidential nominee Mitt Romney over his remark to rich donors that 47 percent of Americans were "victims" reliant on government, an attack Obama avoided in his loss to Romney in their first debate, to the fury of Democrats.
In a crackling showdown, Biden, 69, came under intense pressure from Ryan on the Obama administration's handling of the crisis sparked by the killing of the US ambassador to Libya, Chris Stevens, in Benghazi on September 11.
"We will find and bring to justice the men who did this. Whatever mistakes were made, will not be made again," a steely Biden vowed, and then swiftly went on offense, touting Obama's record on national security.
Polls mixed after debate
Passionate and adamant, Biden was on a mission to reverse Romney's polling surge and steady worried Democrats. He drew on his years as a foreign policy expert to repel his well-briefed opponent's attacks.
But his constant quirky smirking and guffaws on a split screen when the earnest Ryan, 42, gave his answers risked distracting millions of television viewers watching at home, and could dominate the post-debate fallout.
Polls released immediately after the debate were mixed.
In a CBS News poll of undecided voters, 50 percent felt Biden won, 31 percent felt Ryan did, and 19 percent said the debate was a tie. A CNN survey found viewers evenly divided on who won the showdown, with 48 percent giving the debate to Ryan and 44 percent to Biden, well within the margin of error.
"That's a bunch of malarkey"
Biden highlighted Obama's honored promise to end the war in Iraq, his effort to bring troops home from Afghanistan by 2014 and his decision to make the hunt for Osama bin Laden a top priority.
"The president of the United States has led with a steady hand and clear vision. Governor Romney, the opposite," he charged.
Ryan, a Wisconsin congressman, replied with a fierce assault on Obama's foreign policy and complained that the US ambassador to Paris had a Marines detachment while Stevens, in restive Libya, did not.
"If we're hit by terrorists, we're going to call it for what it is, a terrorist attack," Ryan said, hitting a Republican theme that Obama did not want to admit the truth for political reasons.
"What we're watching is the unraveling of the Obama foreign policy, which is making things more chaotic and us less safe," Ryan said.
Biden, with typical Irish-American blarney, replied: "With all due respect, that's a bunch of malarkey."
Obama and Romney congratulate running mates
Immediate analysis by pundits scored the clash a draw, with Biden apparently doing enough to cheer gloomy Democrats and Ryan avoiding serious errors that could haunt the Republican ticket.
Obama, who watched the debate aboard Air Force One, told reporters he "could not be prouder" of Biden and his strong advocacy of the middle class.
Romney called Ryan to congratulate him on his performance, aides said.
With Iran's nuclear drive casting a shadow over America's immediate foreign policy, Biden said that the Islamic Republic was still a "good way away" from getting an atomic bomb, and vowed it would never get there.
He accused Romney and Ryan of recklessly talking tough on Iran, saying: "Facts matter. All this loose talk about all they have to do is get to enrich uranium and they have a weapon. Not true. Not true," he said.
Ryan meanwhile claimed Obama had been asleep at the switch. "Let's just look at this from the view of the ayatollahs," he said. "They see this administration trying to water down sanctions in Congress for over two years. They're moving faster toward a nuclear weapon. They're spinning the centrifuges faster."
Polls confirm close race
Biden made up for an attack Obama eschewed at last week's debate blasting Romney's comment that 47 percent of Americans are "victims" who dodge taxes and rely on the government.
"These people are my Mom and Dad, the people I grew up with, my neighbors. They pay more effective tax than governor Romney pays in his federal income tax," Biden said.
New polling Thursday bolstered the impression that Romney's surge had narrowed the race to at least a tie less than a month before the election.
Rasmussen Reports had Obama up a single point in its national poll of likely voters, while Gallup had a similar margin but with Romney on top.
A flurry of state polls revealed the race was essentially a toss-up.
An NBC/Wall Street Journal survey had Obama up six points in what may be the kingmaker state, Ohio, but two other surveys in the state said the race was within a single point.
Romney had narrow leads in other battlegrounds Colorado and Virginia, while Obama was up in another Virginia poll and led by one percent in Florida. There were signs of a narrowing race in other key states.
Thursday's clash served as a warm-up act for the final two bouts between Obama and Romney, in New York state on October 16 and in Florida on October 22.