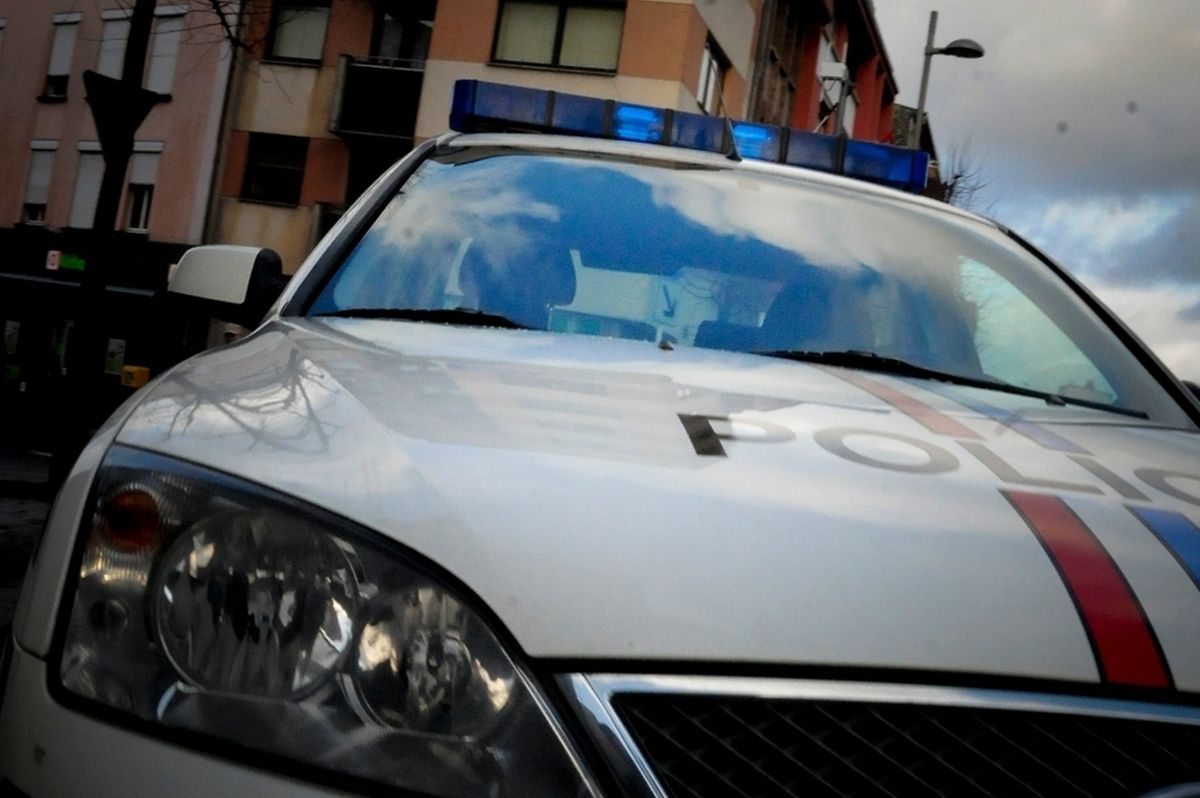 (sth) – While it was a relatively quiet night when it comes to fires or the necessity for rescue services to step in, police had a busy New Year's Eve, having to deal with fights, drunk drivers and people resisting arrest.
A man in a drunken state beat his wife in Ettelbruck. She had to be brought to the hospital for injuries to the face, police started an investigation. In Diekirch, three persons got into a fight, two of them were slightly injured. The culprit was drunk and insulted the policemen to a point that he received a fine for disorderly conduct. In Luxembourg, a man was beaten by three other persons at the bus stop Bouillon for no apparent reason. A mass brawl involving at least eight people occurred at the Glacis in Luxembourg. In Reckange, a family fight caused a number of people to be injured with a baton and a taser. Police are investigating.
Again, a number of people lost theirdriving licence due to alcohol. In Esch/Alzette, a patrol was dispatched to the rue du Brill where people had a discussion in a car. The driver was under the influence of alcohol. Furthermore, he tried grabbing one of the policeman by the collar, resulting in him being handcuffed and losing his driving licence. A man changing his flat tire on the N1 close to Mertert on early Sunday morning was discovered to be drunk as well, his licence was revoked.
Another drunk driver was discovered by a patrol on early Sunday morning in Esch/Alzette. He had stopped his car on the boulevard Berwart. It emerged that he had damaged at least six cars in passing them on the route de Luxembourg and he had a restricted driving permission. His licence was revoked.
Some incidents due to the use of fire works were reported as well. In Roeser, a bottle from which fireworks were shot, fell over, causing the fire works to land in a plastic cover of a construction site. The plastic cover caught fire, the responsible person however was quick to react and put out the fire before any more damage could occur. In the route de Mondorf in Altwies, two cars were damaged by fire works. In a more serious incident in Mersch, unidentified persons threw a fire cracker at a front door while driving by. The explosion caused two windows to burst and broke the entrance light.
In Mertzig, a fire in a family home caused the death of a dog. Smoke developed, causing the dog to suffocate, as the residents of the house were not at home at the time.
Two men tried stealing a suitcase from a woman at the central station in Luxembourg on Saturday evening. A security officer saw that they discretely took the suitcase as the woman was withdrawing money. He followed the men and was able to catch and immobilise one of them, causing the other to drop the case and flee.
Also on Saturday evening, police discovered a man in Alzingen who was behaving in a suspicious manner. After asking him to stop, the man decided to make a run for it. Police started a pursuit and was able to catch him in the rue Wester. They discovered that the man was a searched after criminal and that he had things on him that he stole from a car shortly before. They brought him to prison on the order of public prosecution.
On Sunday morning, at around 11:30am, police saw a man turning rounds in the Raemerich roundabout while filming this with his mobile phone. After stopping him, the man indicated making a video showing the danger of this roundabout. Police however noticed that he was under the influence of alcohol and wanted to test the man. At this point, a mood swing made the driver open his door abruptly, hitting and injuring the leg of a policeman. He then heavily resisted, but one police officer pulled him out of the car and handcuffed him. In an ensuing search, police discovered brass knuckles and a pocket knife. The weapon was seized, the driving licence was revoked and a fine was issued.