Film student quizzes Brits on Luxembourg
Film student quizzes Brits on Luxembourg
What do Brits know about Luxembourg? Not very much, if a video vox pop conducted by a Luxembourgish film student is anything to go by.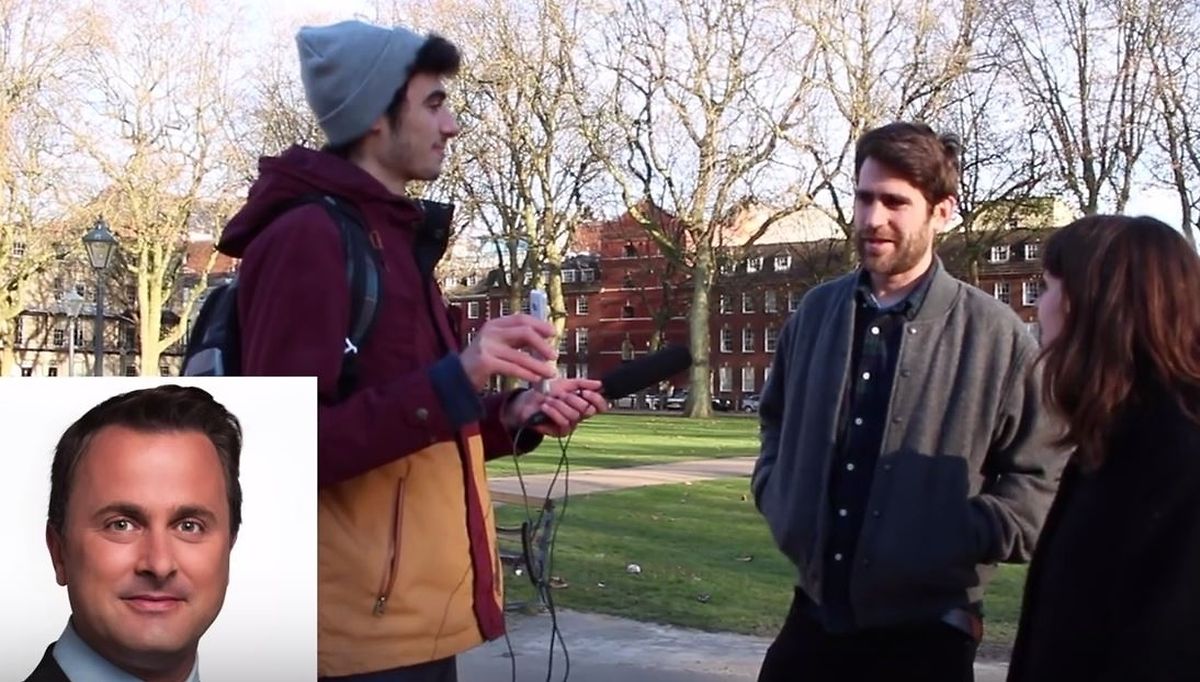 What do Brits know about Luxembourg? That was the question a Luxembourgish film student set out to answer when he polled people on the streets of Bristol.
Armed with a video camera and microphone Edouard Paquet interviewed 22 people, asking if they recognised the country's flag, or important Luxembourgish figures including Xavier Bettel, 2010 Tour de France winner Andy Schleck and European Commission President Jean-Claude Juncker.
In total, three people correctly identified the flag, but no-one knew any of the Luxembourgish figures.
"I wanted to find out what British people know about Luxembourg, mainly because a lot of student I met had literally no idea Luxembourg was an actual country, " the University of the West of England student told Wort.lu/en.
"In my group of friends, I get called "Luxembourg" or "the made-up country". Obviously, it's for fun! I thought it would be fun to ask random people what they knew about it."
The student even threw in a question about Brexit, asking the Brits polled how they had voted in the June 2016 referendum in which a slim majority back Britain's departure from the European Union.
"I asked the Brexit question because it felt relevant. If you vote to leave or remain the EU, shouldn't you know who's the current president of the Commission?" said Paquet.
Of the people polled, he said four said they had voted to leave.
Since the referendum, a number of xenophobic-fuelled incidents have been reported in the UK. Paquet, though, says he's not felt a change in the way he's received in Britain.
"I feel like there is no big difference in every day life. But the pound is worth less now, which is good for me!" he said.