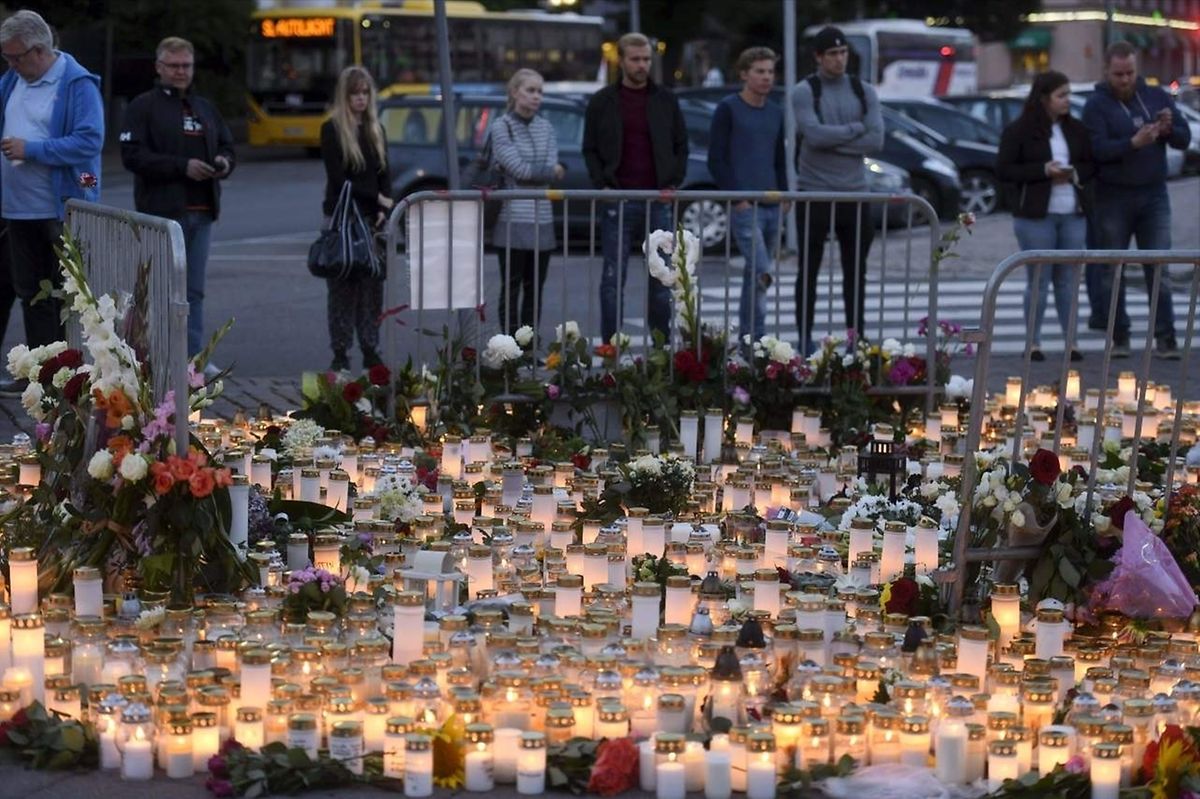 (AFP) Finland observed a minute of silence on Sunday for the victims of a stabbing attack in the city of Turku that left two people dead and eight injured.
Friday's stabbing is being investigated as the country's first terror attack.
At Turku's market square, where the attack happened, several hundred people gathered to hold a minute of silence at 1000 am local time.
Candles and flowers lay on the square, with city officials, rescue crews in uniform, police officers and the public forming a ring around the makeshift memorial.
Archbishop Kari Makinen, the head of Finland's Evangelical Lutheran Church, was also present.
A note posted next to a bouquet of flowers read "Peace and Love - No Violence Finland".
Bells from the Turku Cathedral, the country's largest church, rang for 15 minutes before falling quiet for the minute of silence.
One of those injured in the attack, Hassan Zubier -- a British paramedic visiting Turku who came to the aid of a woman who later died -- attended the ceremony in a wheelchair, arriving directly from the hospital.
"I wanted to show my respect to the victims," he told Swedish daily Aftonbladet before returning to hospital for further treatment.
Similar ceremonies were held across the country.
Finnish police said on Saturday that an 18-year-old Moroccan asylum seeker deliberately targeted women in the attack.
His motive is not yet known.
Police shot and wounded the knife-wielding suspect, detaining him minutes after the afternoon rampage in the southwestern city.
All of the victims were women, including the two dead, except for two men who tried to fend off the attacker.
An Italian, a Swede and a Briton were among the injured.
Police were to interrogate the suspect on Sunday. He has so far refused to speak to investigators.
Prior to the minute of silence, police re-enacted the crime at the market square as part of their investigation.