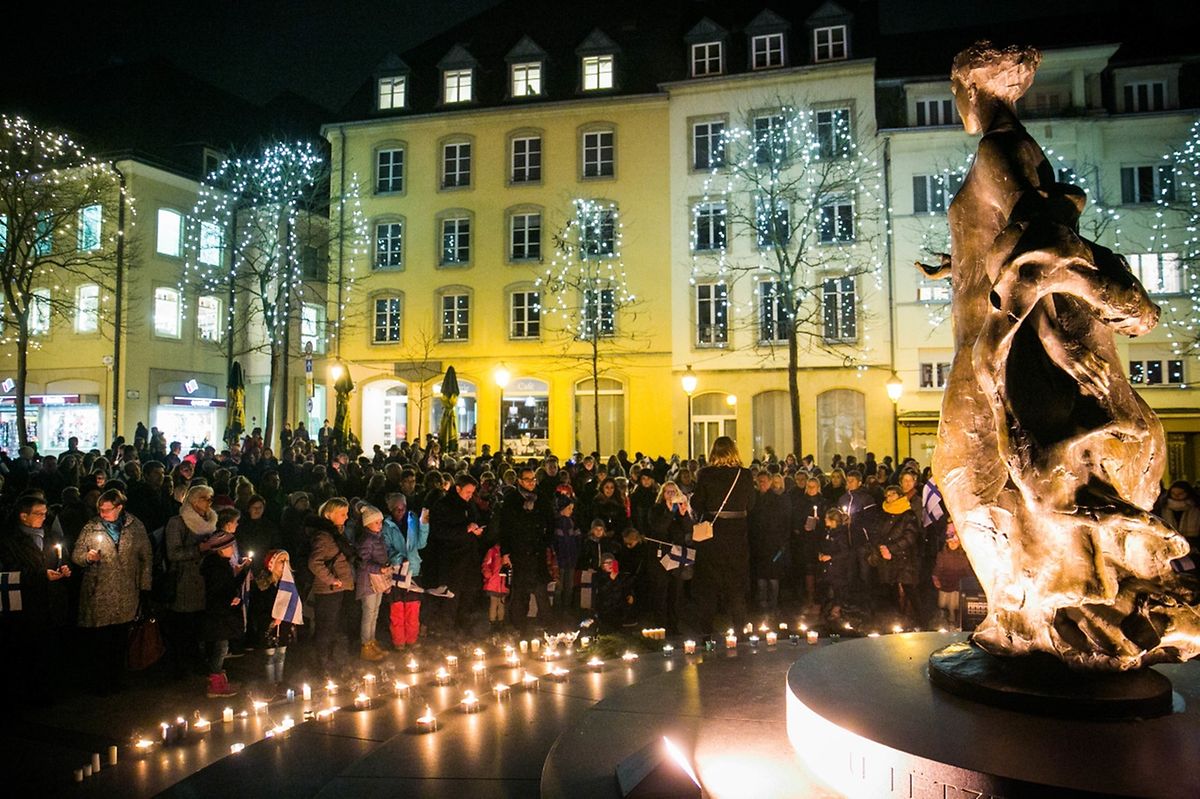 Bettel gave his speech during centenary celebrations of Finnish independence (Lex Kleren)
Prime Minister Xavier Bettel has described himself as a "proud prime minister" of a country where people of different cultures live together and realise that "being different is a strength".
During a speech, which he delivered in English, on Wednesday evening in celebration of 100 years of Finland's independence he said he was proud to lead a country where almost half of the population are non-native.
He added he does not use the term foreigners but rather non-Luxembourgers.
"I'm amazed always to be able to see how we are able to live with different cultures, different beliefs, different traditions, different histories and be able to share common values," Bettel said.
Referring to the communal elections which took place on October 8, he said he was happy to see "we realised that being different is a strength".
Standing in front of the statue of Grand-Duchess Charlotte on Place de Clairefontaine in Luxembourg City Bettel thanked the audience for "being part of the success of my country".
"I hope all of you feel well in Luxembourg," he added.
The event on Wednesday evening marked a hundred years since Finland's declaration of independence from Russia.
Candles were lined up around the square in Luxembourg and hundreds of participants waved the Finnish flag.