Fire completely destroys old warehouse
Fire completely destroys old warehouse
A major fire kept firefighters busy on Thursday evening in the commune of Weiswampach, close to the Belgian border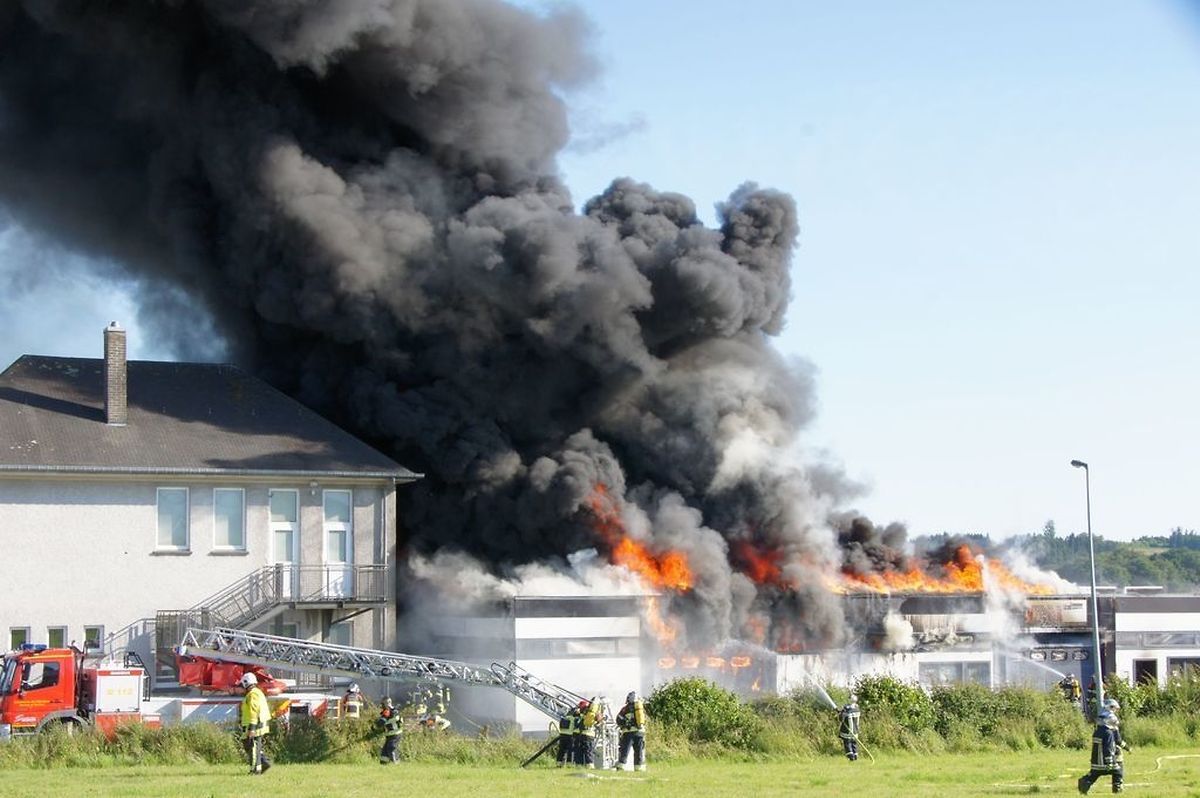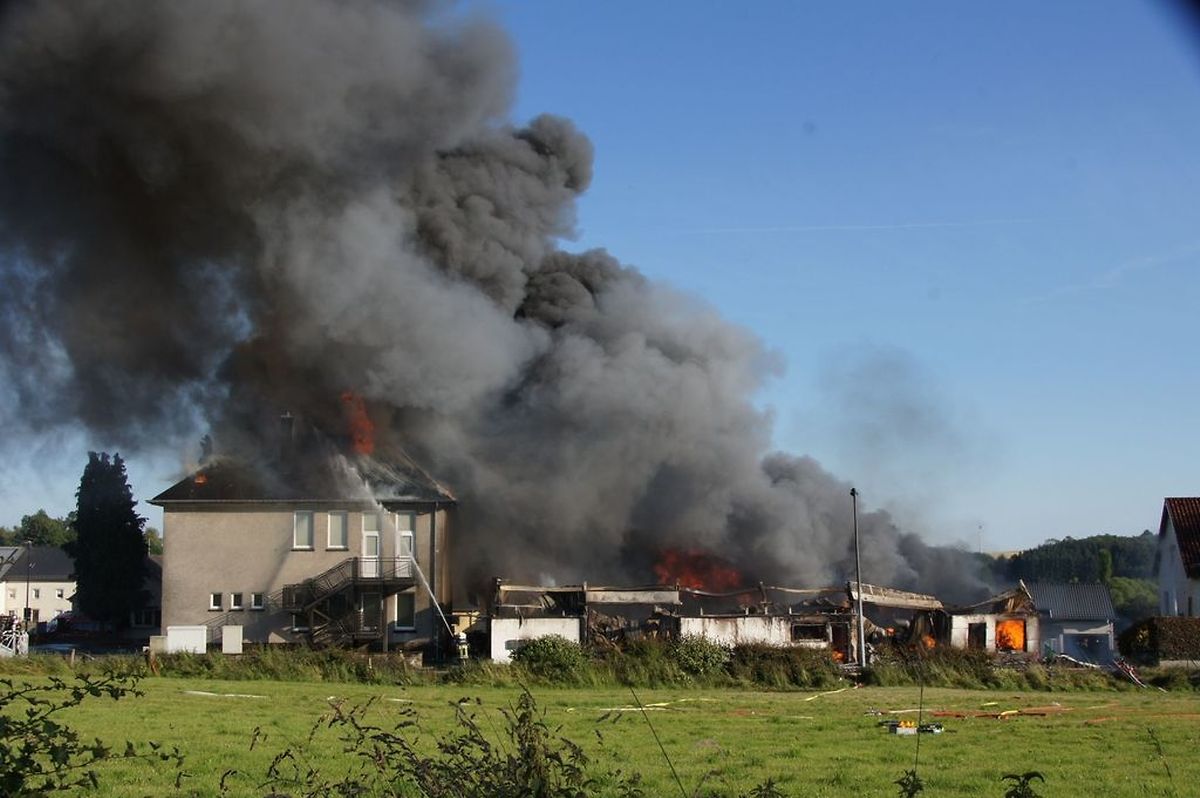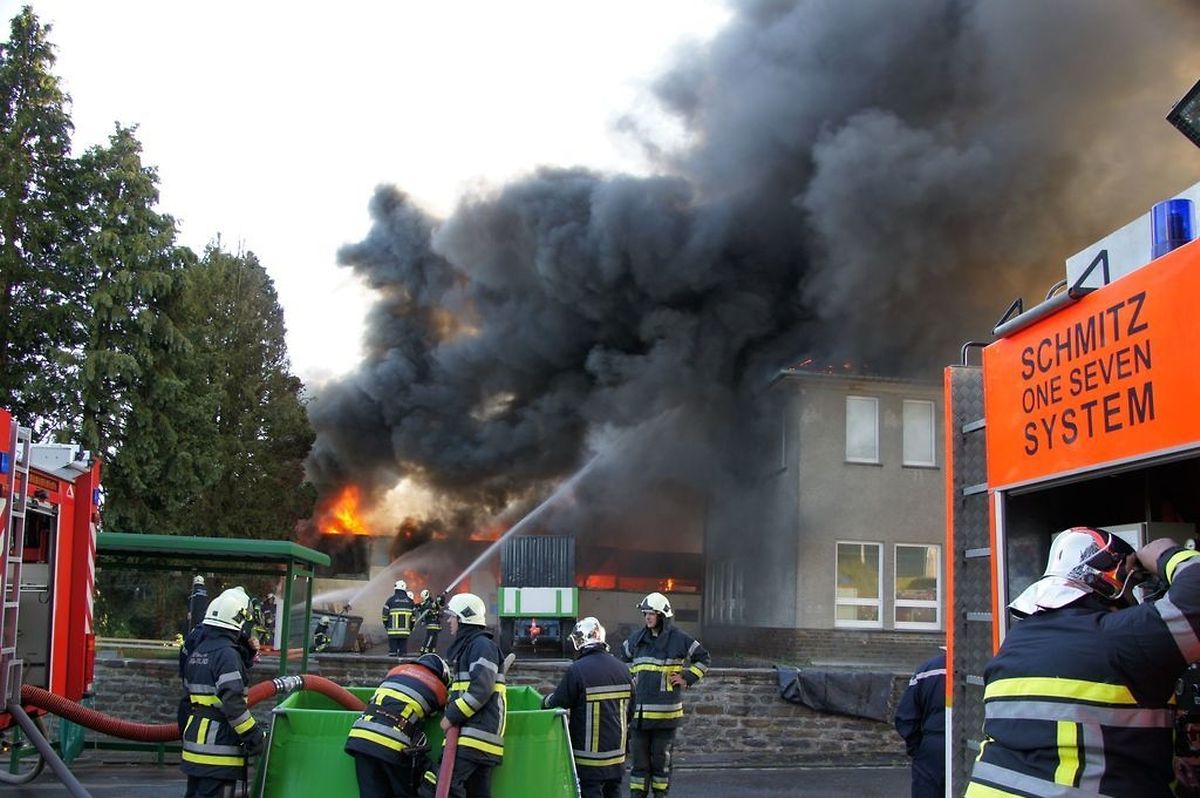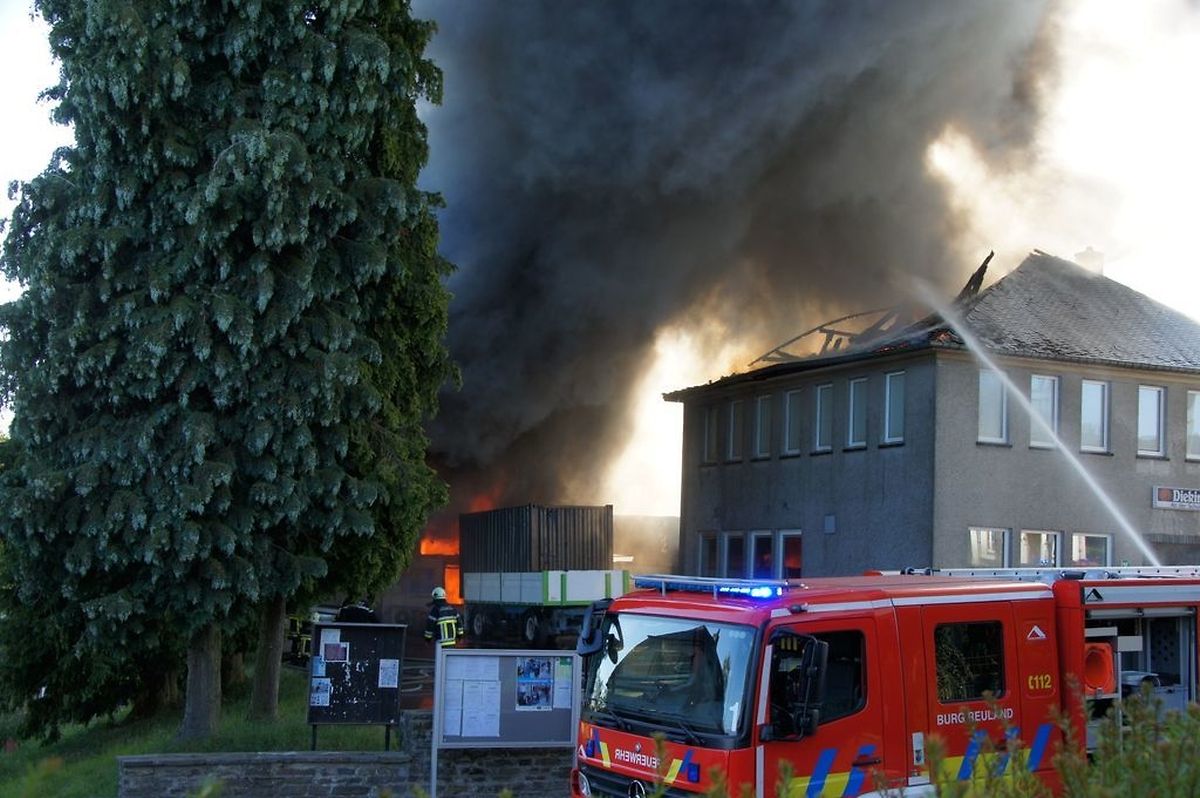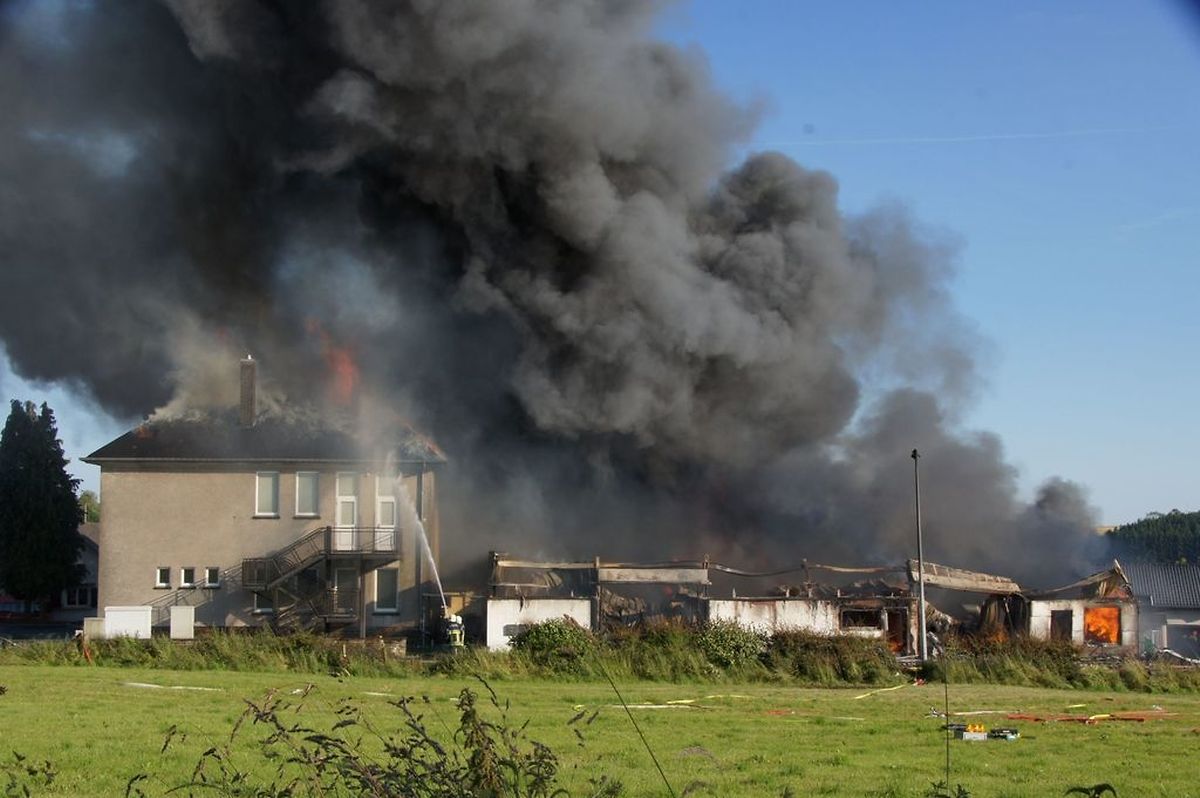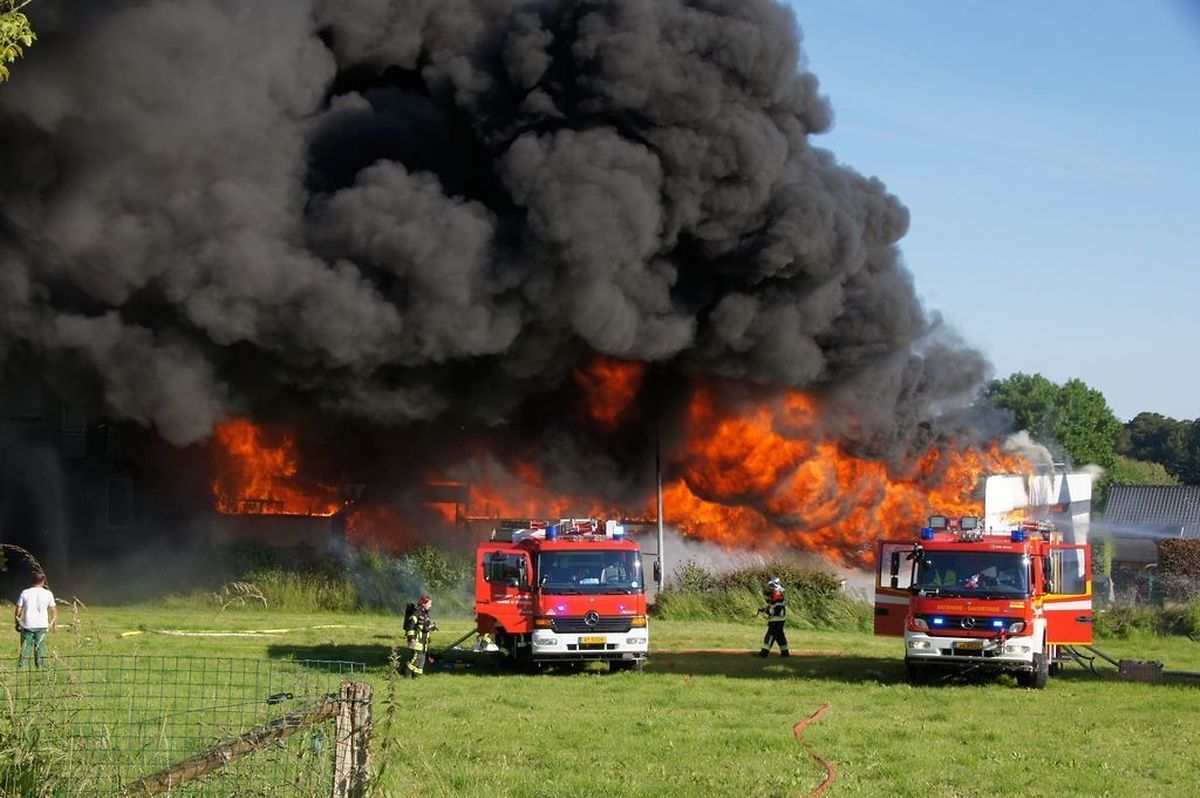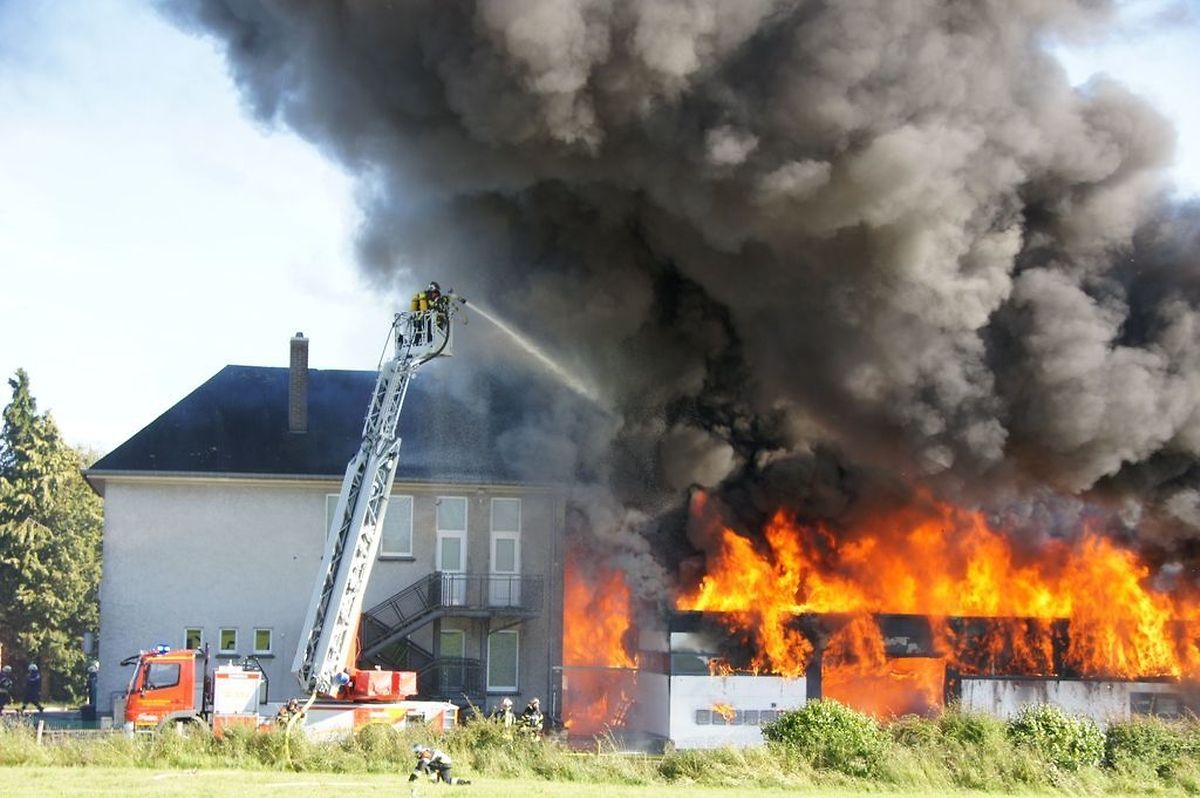 (AnB/ DL) A major fire kept firefighters busy on Thursday evening in the commune of Weiswampach, close to the Belgian border
Around 6pm fire was reported to have broken out in carpenter's workshop where paintwork had been done earlier in the day, located within an old warehouse.
The fire rapidly spread, destroying other areas of the warehouse and reached the roof of the building next-door, an old school. This resulted in huge smoke clouds visible for kilometres around.
Firefighters from Weiswampach, Wintger, Ulflingen, Clervaux, Burg Reuland and St Vith (Belgium) were deployed, and several local farmers helped transporting water from the "Wämper Séi", a nearby lake, to the scene of the fire.
Despite the quick intervention of the fire brigades, the fire was only brought under control by 8pm. Two firefighters suffered minor injuries, but no civilians were hurt.
The Ulflingen police are investigating investigating the blaze. A Judicial Police forensics team (SPJ) was sent to the scene by Diekirch prosecution to determine the cause of the fire.
Don't miss out on the news – sign up to receive the wort.lu newsletter in English delivered to your inbox six days a week.