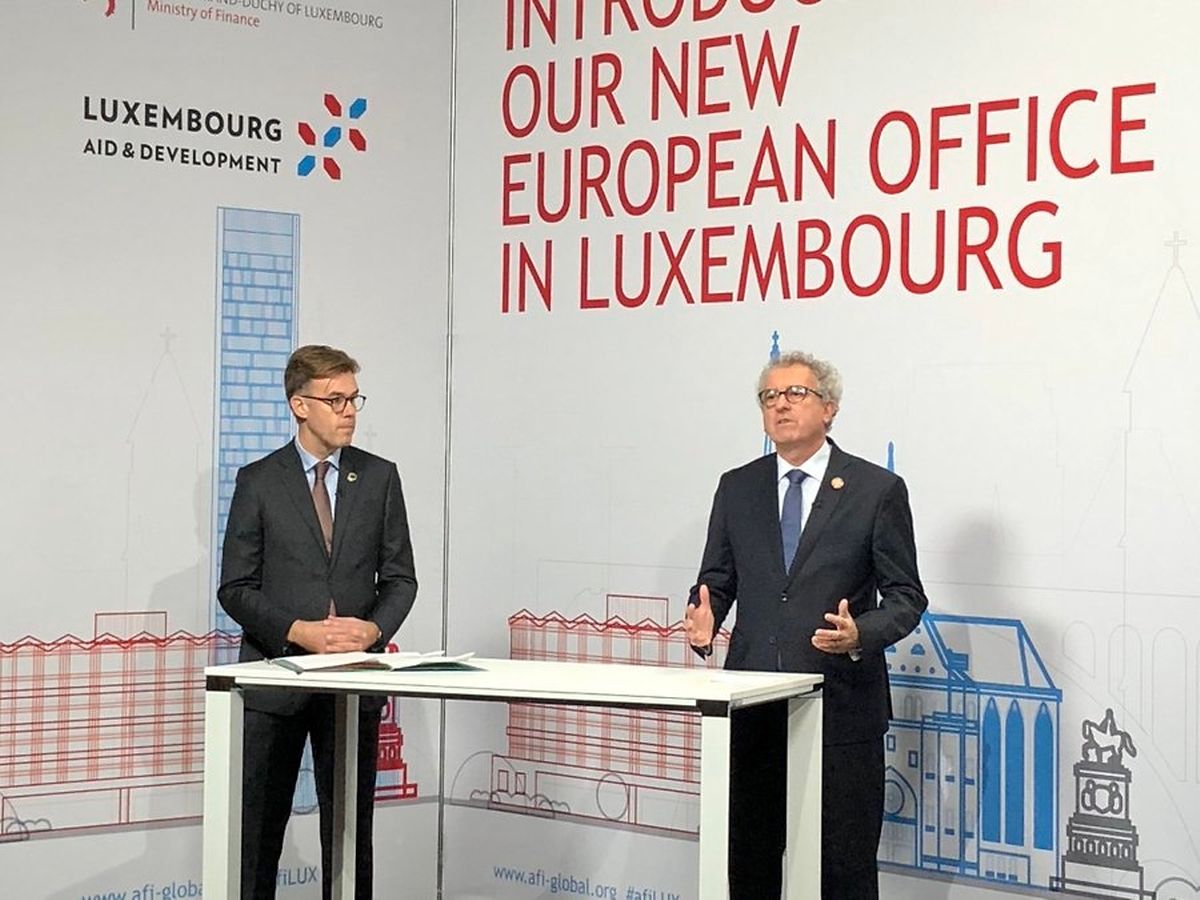 Economy minister Franz Fayot (left) and Finance Minister Pierre Gramegna inaugurate the Luxembourg office of AFI on Monday Photo: AFI
Luxembourg on Monday opened the first European office of a body pushing to give poor and underpriviliged people in developing countries access to banking services, as the country pushes for a leading role in that niche area of development aid.
Finance Minister Pierre Gramegna officially opened an office of the Alliance for Financial Inclusion (AFI) on Monday, the first in Europe for the organisation, which groups together central banks, finance ministries and regulators from around one hundred emerging economies.
The focus of the new Luxembourg office of AFI will be "women and girls, forcibly displaced persons, youth and people affected by climate change" in Africa, the Luxembourg government said in a press release.
In September last year, AFI, Luxembourg, Germany and France signed an agreement to support the development of the financial sector in Africa.
The Grand Duchy has been promoting microfinance - in which banks provide very small loans to farmers, artisans and small businesses in poorer countries - since the 1990s, trying to carve itself out a new role in financial services.
Luxembourg is the second-largest fund centre in the world after the US and currently hosts more than half of the market share of global assets under management in microfinance investment funds.
---
Get the Luxembourg Times delivered to your inbox twice a day. Sign up for your free newsletters here.