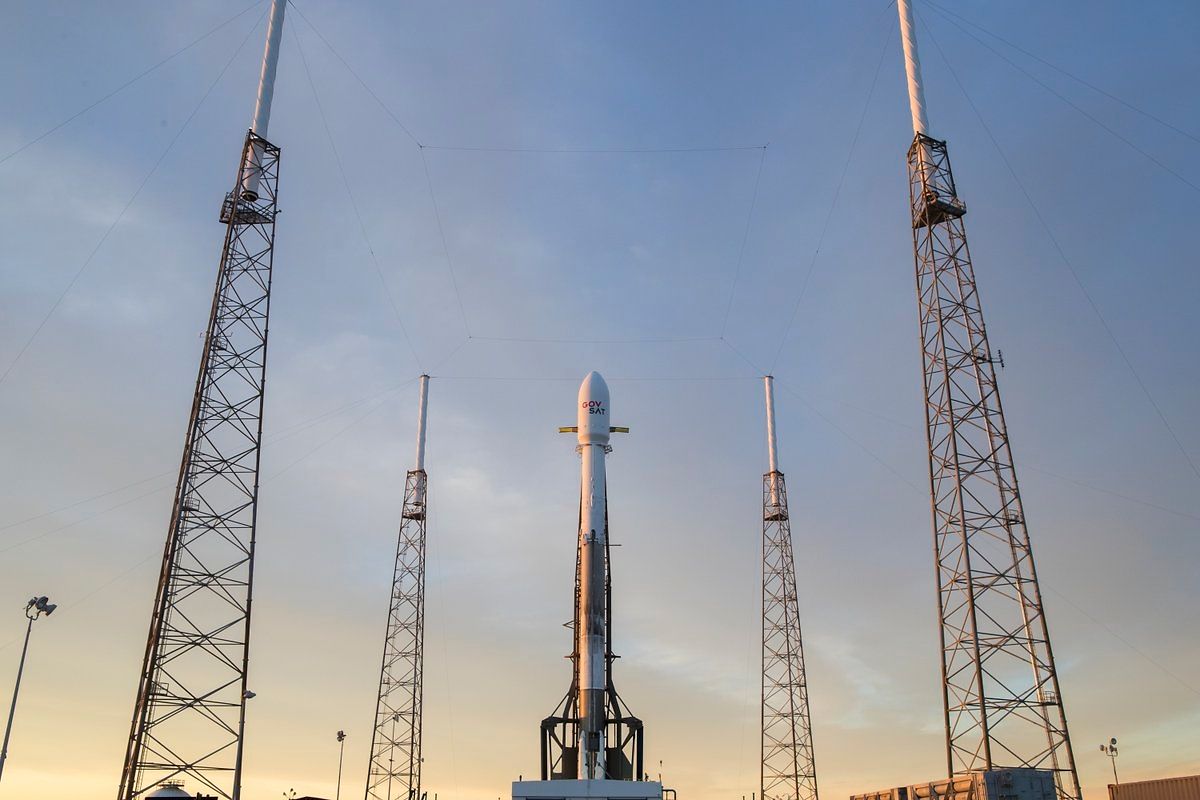 SpaceX Falcon 9 at Cape Canaveral Air Force Station in Florida. (SpaceX/Twitter)
The launch of GovSat's first satellite from the Air Force Station in Cape Canaveral, Florida, which was initially planned for 30 January was pushed back one day because of technical problems.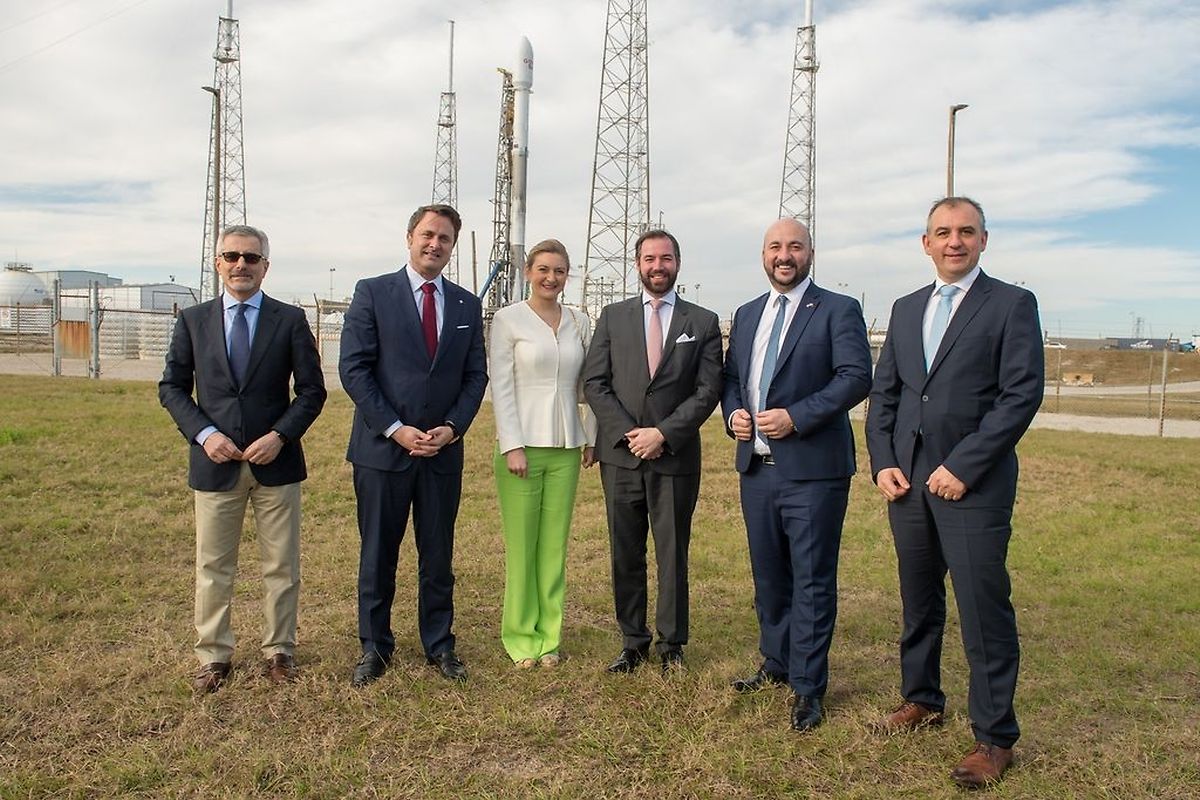 From left to right: Karim Michel Sabbagh - CEO of SES, Xavier Bettel - PM, Princess Stephanie, Prince Guillaume, Étienne Schneider - Vice PM, Patrick Biewer - general director of GovSat (SIP)
The GovSat – a 50/50 joint venture between the Luxembourg government and Luxembourg-based global satellite operator SES – satellite was supposed to be launched on board a SpaceX Falcon 9 rocket, at 4:23 pm Florida time (10:23 pm CET) on Tuesday.
The delay was caused by a problem with the rocket.
SpaceX said on Twitter that a stage sensor had to be replaced and that the next available launch was on Wednesday 31 January.
The Luxembourg government confirmed there was a technical issue and said in a statement that the weather conditions were also not ideal for the launch because of high winds.
The next launch is set to take place at 4:25 pm Florida time (22:25 pm CET) on Wednesday.
SpaceX is a US aerospace manufacturer and space transport services company, which was founded by Elon Musk. The company's headquarters in California.
The GovSat-1 satellite, designed to operate for 15 years, will help the Luxembourg government meet its defence objectives and allow it to participate in defence efforts as a member of NATO, the EU and the European Space Agency.
From the Luxembourg-based command centre, GovSat's first satellite will also carry out data-transmission operations to NATO's operational centre.
Video: First static fire test of Falcon 9 on 24 January
Additional reporting by Roxana Mironescu