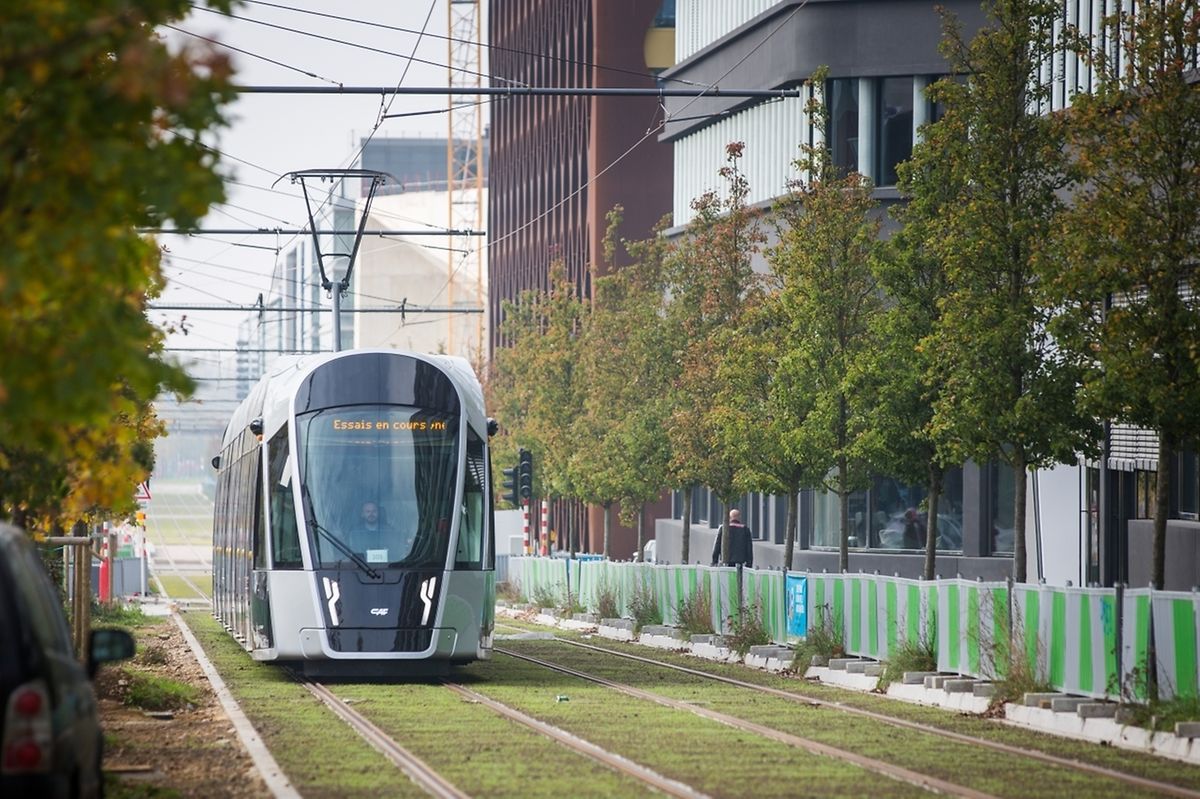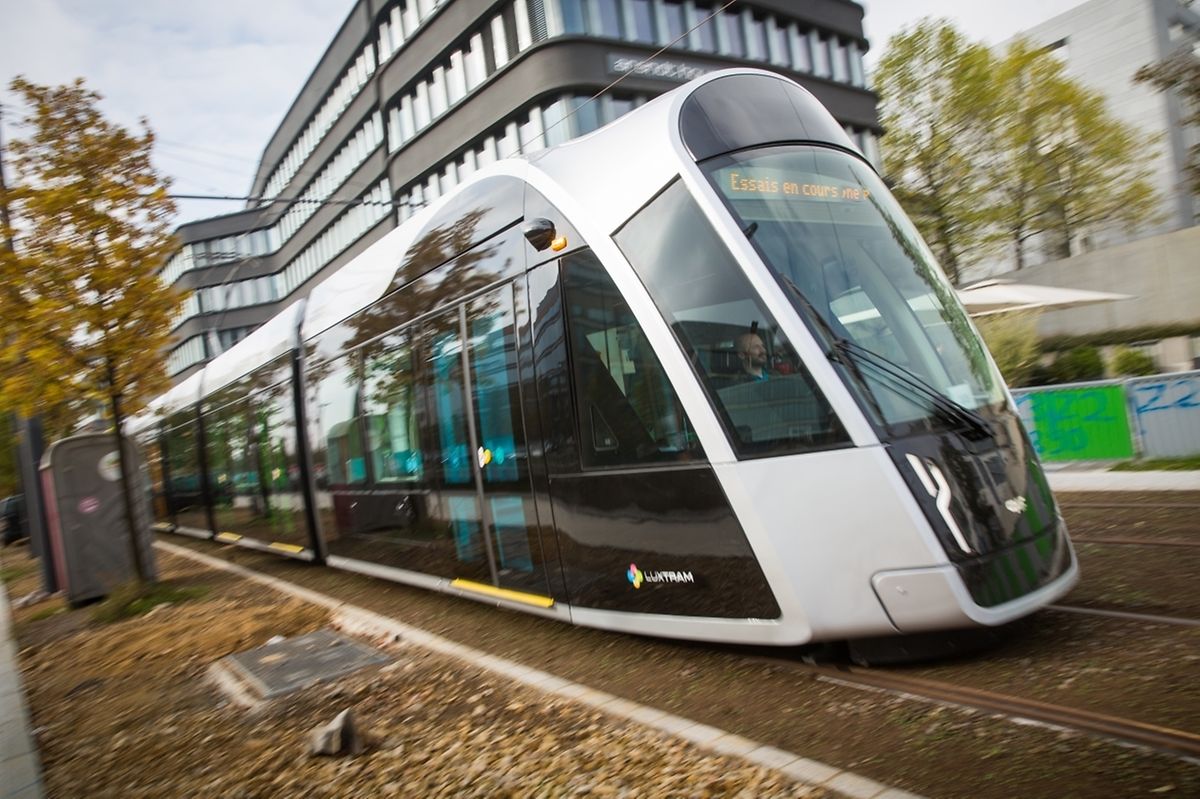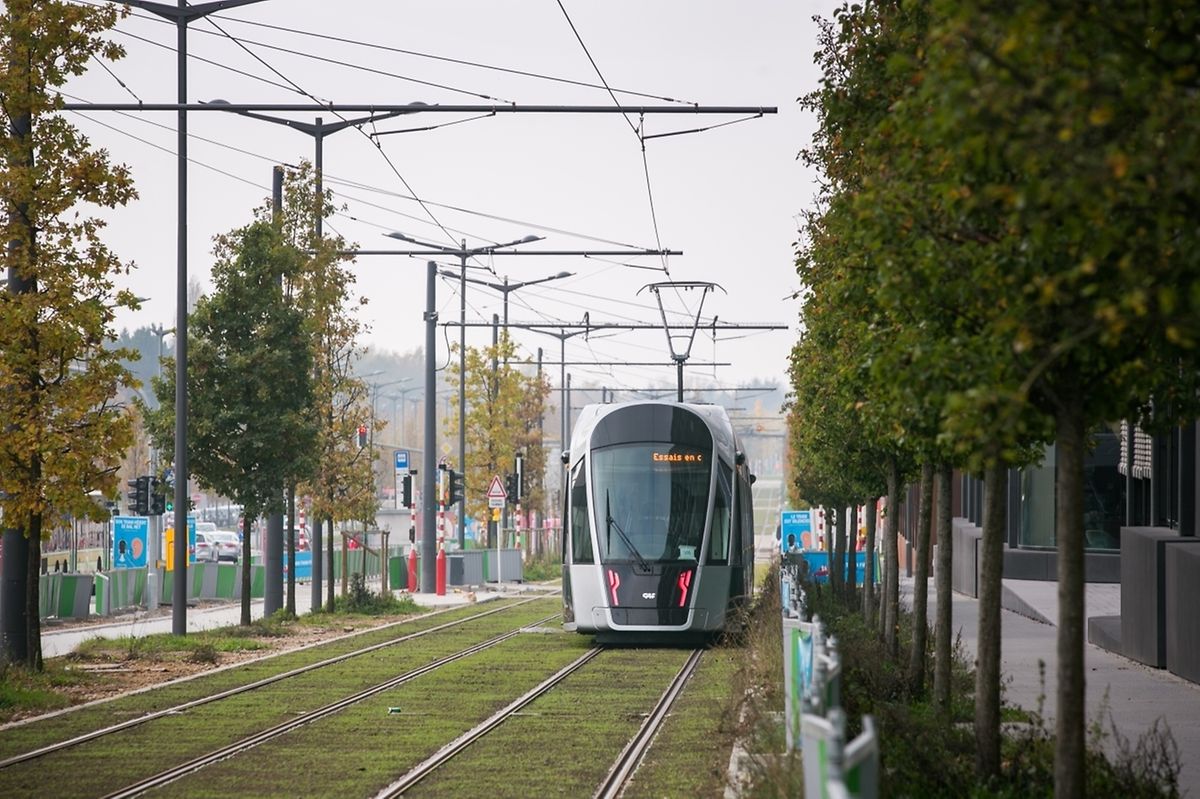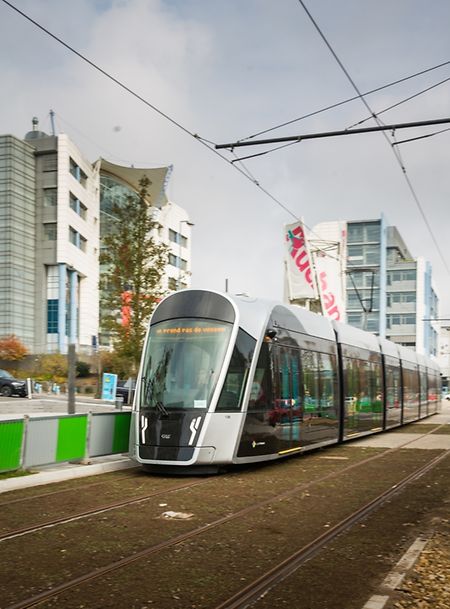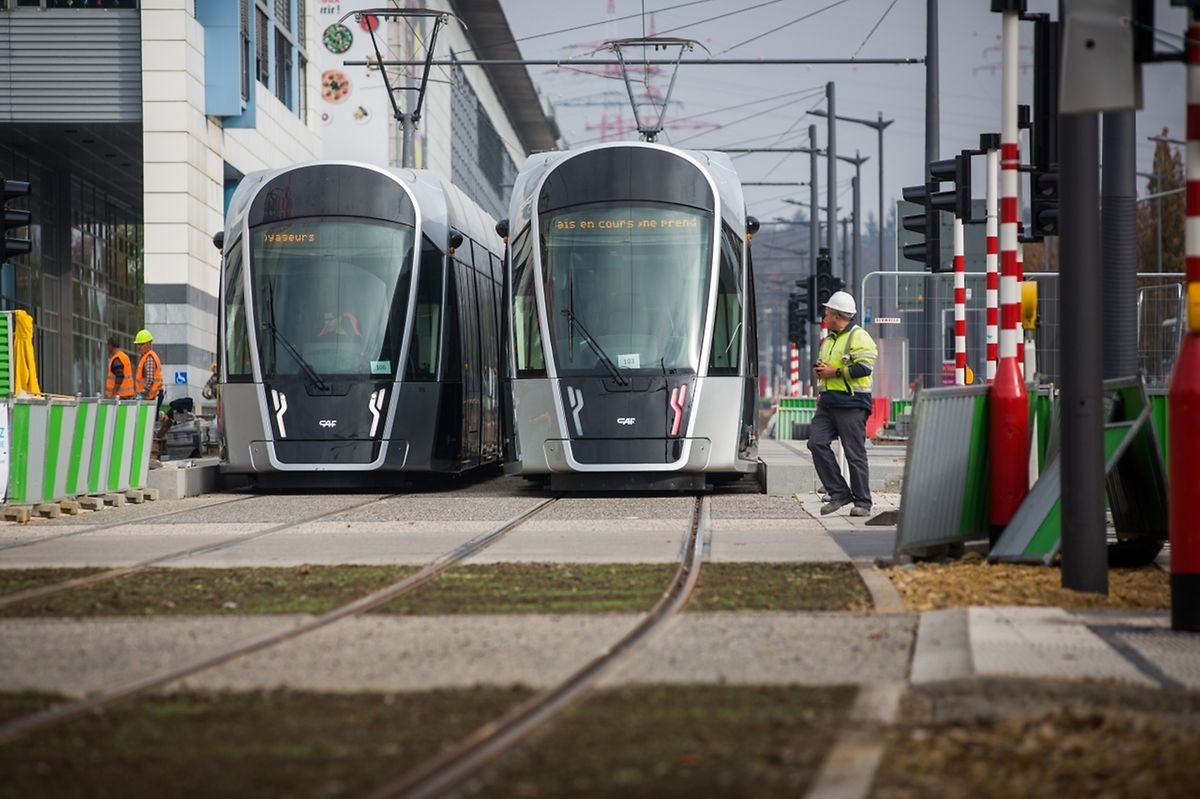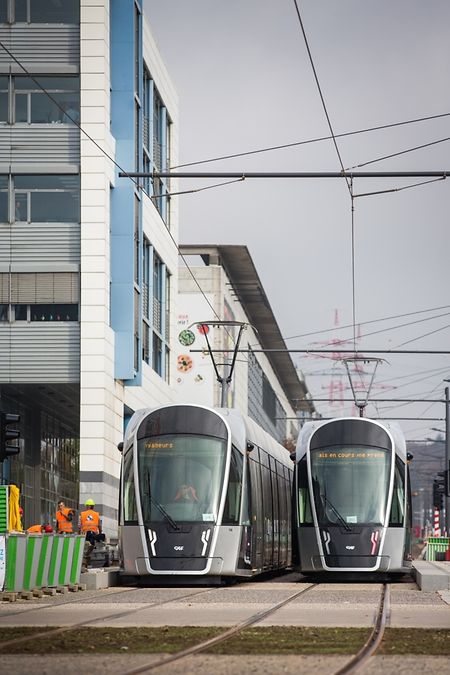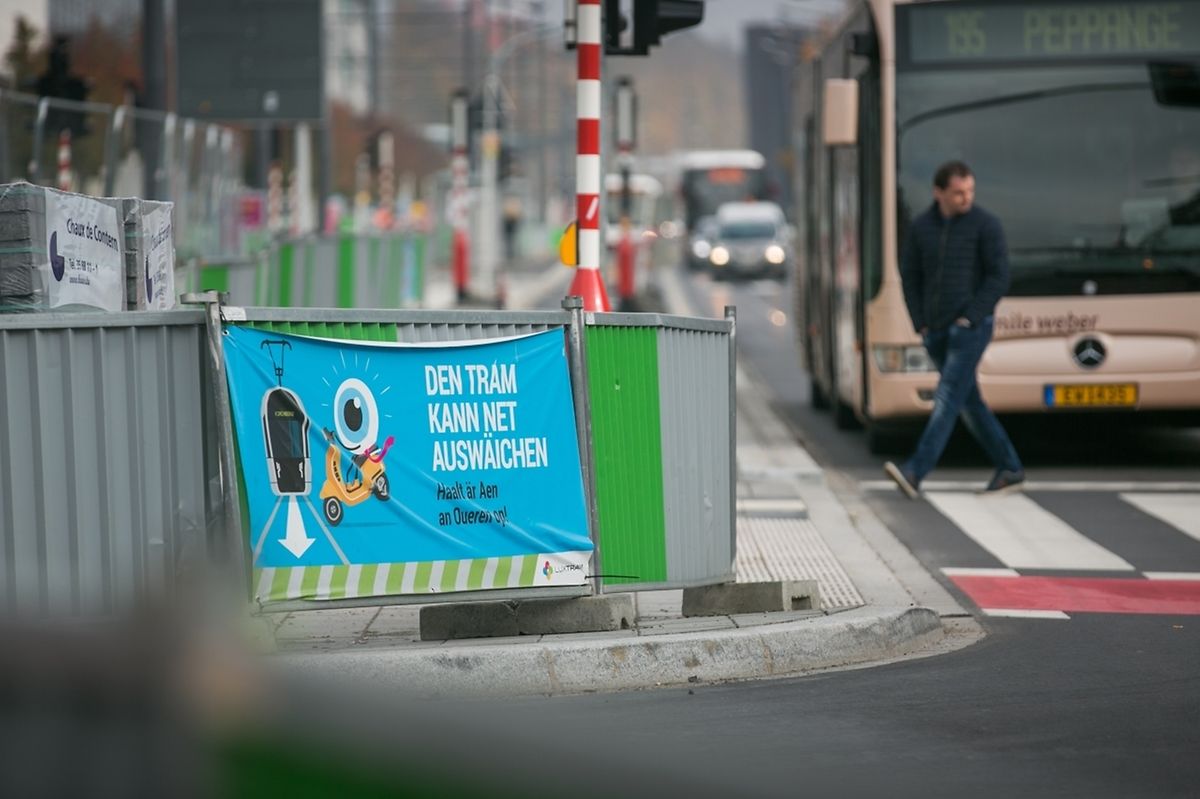 After testing the tram on the Luxexpo - Red Bidge route since 12 July in the evening and at night, the so-called "Marches à blanc" began on Thursday.
This means that the operating company "Luxtram" performed test drives under real conditions for the first time.
On Thursday four tram vehicles and seven drivers were on the road between 8.30am and 5.30pm. There were no passengers on board during these voyages, they are only allowed to board from 10 December, the day the tram will officially open.
These rides are all about making tram drivers familiar with the track, and for other road users - car drivers, cyclists and pedestrians - it is all about getting used to the tram.
Almost silent and long braking distance
It is for a good reason that the people behind Luxtram have called on everyone to be vigilant: the tram runs quietly and has a long braking distance.
The tram's speed is 50 kilometres per hour, according to Françoise Frieden, a spokeswoman for Luxtram.
That pace is not constant though, as the tram breaks again and again for the stops. The actual speed will be about 25 kilometres per hour, according to Frieden.
As far as the work on the tram route is concerned, the platforms are currently being completed. In addition, signs and traffic lights for pedestrians and cyclists will soon be set up on the track.
(By Rita Ruppert, translated from German by Barbara Tasch)