First wave of Rock-A-Field acts revealed
First wave of Rock-A-Field acts revealed
Pixies are among the headline acts you can catch at this year's Rock-A-Field festival in Luxembourg. Read on to find out who else has been announced.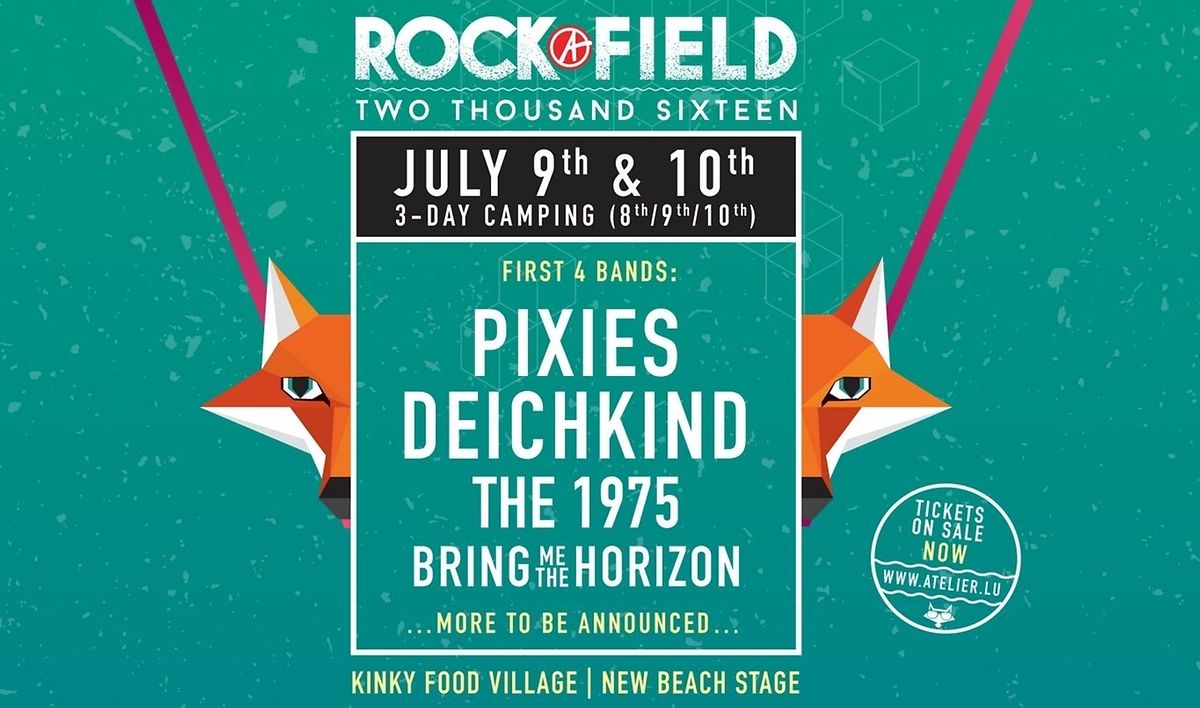 (JB) Pixies have been announced as one of the headline acts to play at this year's Rock-A-Field festival in Luxembourg.
So far four bands have been confirmed for the two-day music festival: Pixies, Deichkind, The 1975 and Bring me the Horizon.
Pixies are an American alternative rock band from Boston who have been gigging for nearly 20 years. They shot to fame in the UK, mainland Europe and Israel and, despite disbanding in 1993, they reunited in 2004 to play sold out world tours.
German electro-hip hop band Deichkind have also been on the circuit for some time, having formed in Hamburg in 1997 and now count six studio albums.
Alternative rock band The 1975, meanwhile, are a group which divides people. They won the NME Award for Worst Band in 2014, only to be nominated by the same magazine for Best British Band in 2016.
Also coming from the UK will be British rockers Bring Me The Horizon, which formed in 2003 and will play at Den Atelier ahead of the festival on April 6.
The festival hosted in Roeser from July 9 to 10, is organised by den Atelier, which said on Tuesday that the 2,000 "early fox" tickets had already sold out for the 2016 edition.
In addition to the music acts, the oragnisers said there would be a "kinky" food village, a revamped beach stage and camping over three days.
Do not miss the news - sign up to receive the wort.lu newsletter in English delivered to your inbox six days a week.