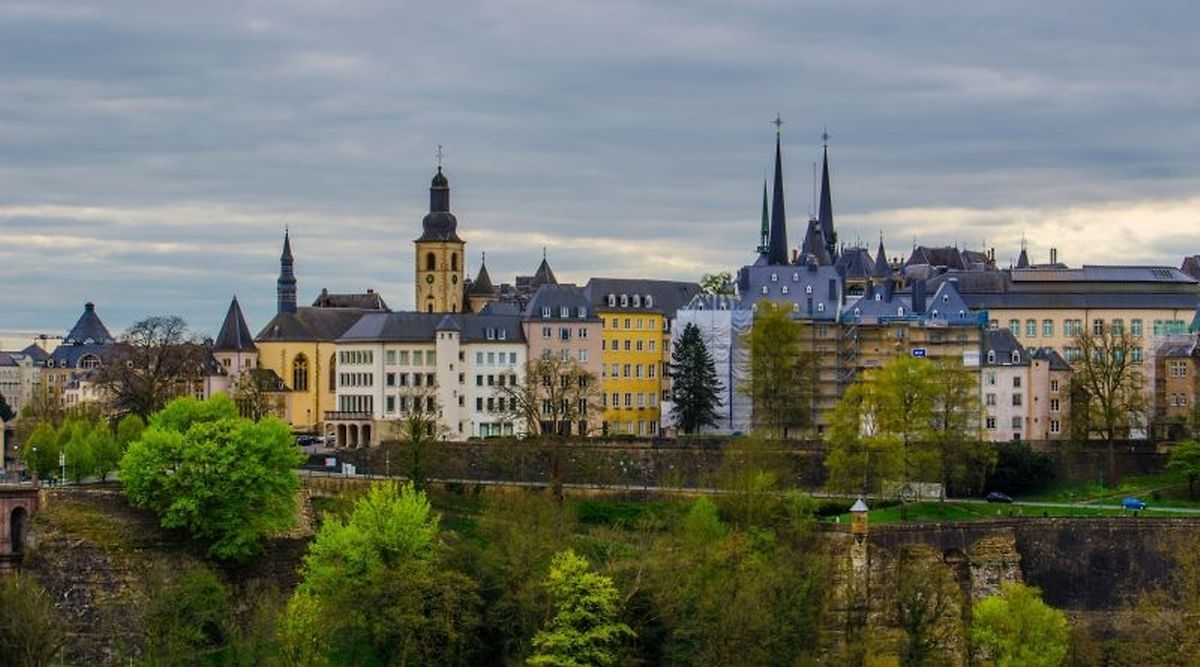 Luxembourg's banking sector has one of lowest non-performing loan ratios across EU member states (Shutterstock)
Fitch Ratings maintains Luxembourg's 'AAA' rating, with a stable outlook due to its high income per capita, strong governance indicators, high growth potential and sound public finances.
On Friday, the international credit rating agency reconfirmed Luxembourg's stable outlook, pointing out the Grand Duchy's public finances were a 'key strength' for its rating.
According to the rating agency, Luxembourg has the lowest gross public debt among 'AAA' sovereigns, amouting to nearly 23% of GDP in 2017.
The Luxembourg government has recorded seven consecutive years of budget surpluses, the agency also said, averaging 1.3% of GDP over the last five years.
Luxembourg's social security reserves reached 34% of GDP in 2016, with the European Commission estimating the reserves will provide a 20-year buffer for the pension system after its expected peak in the mid-2020s.
Fitch forecasts Luxembourg's growth will accelerate to 3.3% in 2018 and stabilise at around 3% over the medium term, compared with the 'AAA' median of 2.1%.
Macro-financial risks
Although the favourable external environment, including the pick-up in eurozone growth, and increased global trade support Luxembourg's economy, it is for the same reasons that national economy remains sensitive to global risks.
Fitch further pointed out that Brexit trade negotiations, protectionist measures of major global economies and high volatility in the financial sector could impose challenges for Luxembourg's economy in the future.
On the other hand, the credit rating agency argued that macro-financial risks of overheating in the Luxembourg real estate market are limited.
Along with the 'sound initial positions' of household and banking sectors, Fitch said an increasing share of fixed-rate mortgages, that mitigate future interest rate shocks, and various initiatives seeking to boost housing supply help the country contain macro-financial risks.
Despite Luxembourg's potential growth being expected to reach nearly 3% over the medium term, according to European Commission estimates, Fitch also argued the country's production growth has been 'persistently weak' since the global financial crisis.
However, the credit rating agency expects national productivity to improve in the future based on the economy's ''structural strengthens and comparative advantages''.
Financial sector
When it comes to Luxembourg's financial sector, Fitch Ratings outlined the Grand Duchy boasts international banks, as well as domestically-oriented banks and investment funds. At the end of the third quarter of 2017, the Grand Duchy's total banking sector assets amounted to €754 billion which represent nearly 14 times the national GDP.
According to Fitch, Luxembourg's domestic lending and retail operations are concentrated amongst five domestic banks, while domestic banks' exposure to international banks is modest. Nonetheless, the banking sector is resilient with a strong Tier 1 capital adequacy ratio of 24% at the end of 2016 and one of the lowest non-performing loan ratios across European Union member states.
Fitch further warned that a severe sudden contraction of financial sector activity in Luxembourg, which would have adverse consequences for the real economy, could also negatively impact Luxembourg's labour market conditions and public finances.
Fitch is the third major international credit rating agency to maintain Luxembourg's Triple AAA outlook since the beginning of the year, after Standard and Poor's and DBRS issued their 'AAA' ratings in early March.