Five stories you may have missed
Five stories you may have missed
In case you missed them, the Luxembourg Times has selected the most important news stories of the week for you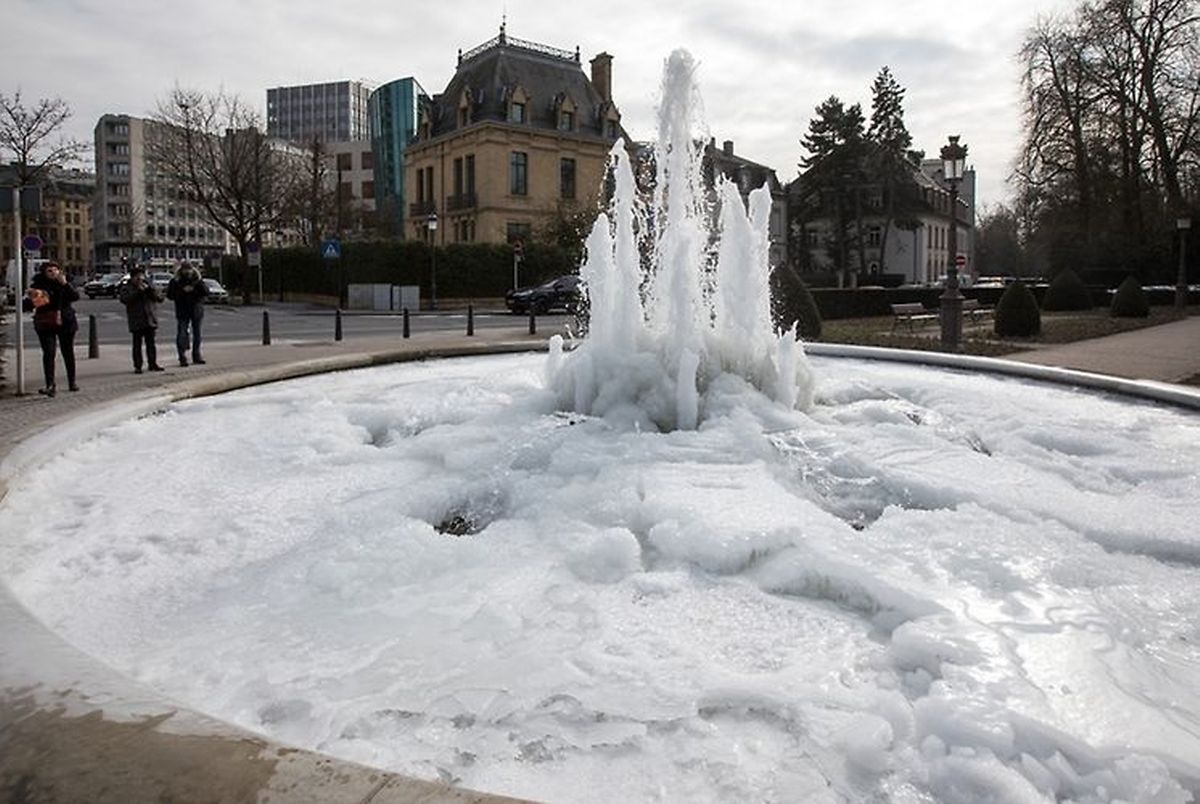 It was so cold fountains were freezing over in Luxembourg (Guy Jallay)
Luxembourg was feeling the chill this week. As the mercury dropped below -10 degrees, the icy blast meant thick jumpers and woolly socks were the order of the day at Luxembourg Times' towers.

Latvia's third-largest bank ABLV, however, remained in the hot seat. Its Luxembourg-based subsidiary was swept up in a swirl of money laundering allegations hitting the group's head office in Riga. The Luxembourg unit was preparing for a court showdown – although a Wednesday hearing did not go ahead as planned.
Tech giants were also feeling the heat this week as the European Commission turned up the temperature with a controversial proposal to impose an annual tax on revenues of 1-5% - a move which will surely be hotly-contested by Luxembourg.

Another hot topic was health. Luxembourg's parliament considered abolishing upfront medical bills and called on the social security minister to examine the possibility of introducing a new system. Minister Romain Schneider is to consult with the Caisse Nationale de Santé (CNS) on the issue, as well as the association of doctors and dentists.

Lower temperatures did not deter a handful of fund managers from revealing plans to move services to the Grand Duchy after Brexit. Jupiter Fund Management is expected to open a new office in Luxembourg after choosing the country as its "preferred location", while Schroders cemented its commitment to a city where it already has 250 employees. Over the course of last year, as cities tussled to attract businesses relocating to the continent after the Brexit vote, Luxembourg managed to pull in more than 20 banks, fund managers and insurers.

Luxembourg residents were also buoyed against the cold by the latest GDP per capita figures - which put the Grand Duchy far and away above its European counterparts. In fact, GDP per capita was nearly 260% higher than the EU average. However, we looked into why Luxembourg GDP is so high, and found all may not be quite as rosy as it seems.