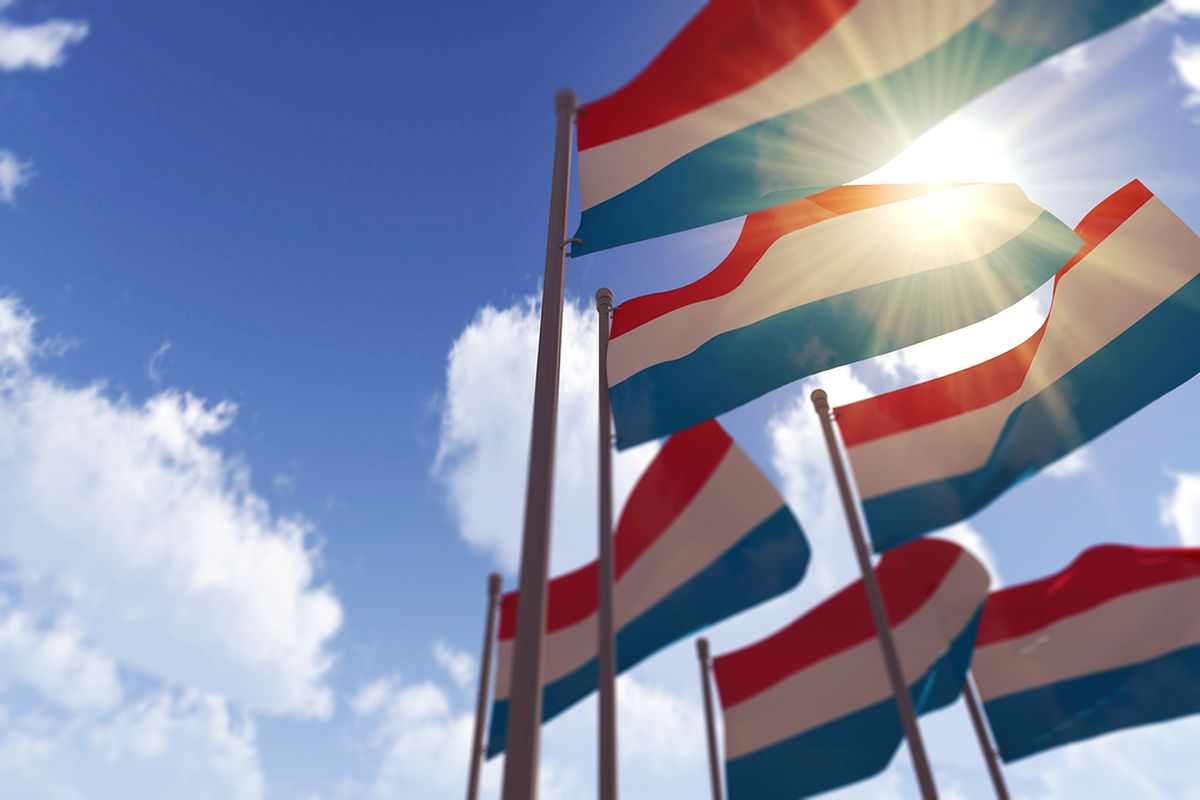 Despite the glorious sunshine, it was not all sunny news for Luxembourg Photo: Shutterstock
As Nelly once said, it's getting hot in here. Luxembourg this week decided to skip spring and head straight to summer – prompting impromptu BBQs across the nation. As we head to the park this weekend, don our straw hats and pour ourselves a glass or two of rosé, it was nevertheless not all bright and sunny news in Luxembourg.

Storm clouds gathered on the horizon (metaphorically, no need to get the umbrellas out) with the potential sale of a major steel plant, while there was a political tit-for-tat over a yoghurt factory (yes, seriously) and a tech firm decided to up sticks for Germany.

Steel
ArcelorMittal's plan to sell its steel plant in Dudelange, which employs around 300 people, continued to cause a political storm. The Luxembourg government wrote to the European Commission questioning its "competition perspective" after the EU's executive arm called on the company to sell some of its flat steelmaking assets to win approval for its takeover of Italian firm Ilva.

Yet, if the government expected to find a sympathetic ear with current Commission president and ex-Luxembourg prime minister Jean-Claude Juncker, it did not immediately succeed. The Commission replied it was not forcing the company to sell the Dudelange plant.

Selmayr
Juncker himself had a tricky week. The row over the elevation of his former chief of staff Martin Selmayr to the top of the civil service reached its zenith when the European Parliament voted to condemn the appointment. The Parliament's resolution states the appointment could be viewed as a "coup-like action" that stretched – and possibly overstretched – the limits of the law.

However, it stopped short of calling for Selmayr's job to be reopened, and the Commission instead was asked to "reassess" the process. Juncker, who had threatened to resign if Selmayr were forced out, will no doubt be breathing a sigh of relief – while also finding his political authority a little weakened.

eBay
In a blow for Luxembourg, US tech giant eBay bid farewell this week. The company announced it would shift its contractual obligations for clients based in the European Union from Luxembourg to Germany. A change in VAT rules in Luxembourg in 2015 led eBay to reconsider its legal structure – and set up in Kleinmachnow, outside Berlin.
Yoghurt
If there was one big storm in a teacup this week, it was the row over a yoghurt factory. Despite the fact the new plant would involve an €81-million investment and create 100 jobs, the project has put the Economy Ministry and Environment Ministry at odds due to its level of water consumption.
Incidentally, there's an election coming up in Luxembourg this October, which might have something to do with the amount of heat in the yoghurtgate saga.
Population
Luxembourg also reached a landmark number: 600,000. The country's population stood at 602,000 on 1 January 2018 – according to the country's official statistics bureau.
Foreigners accounted for a whopping 48% of the population and outnumbered native Luxembourgers in the 30-to-49 age bracket. It raises the question of what will happen when disenfranchised foreigners reach the 50% mark and outnumber Luxembourgers completely. That day might not be so far off.

But for now, let's all just bask in the glorious sunshine. As Nelly also said, "Why you at the bar if you ain't popping the bottles?" (He also said some other stuff we can't print). (Don't take your clothes off, Ed).