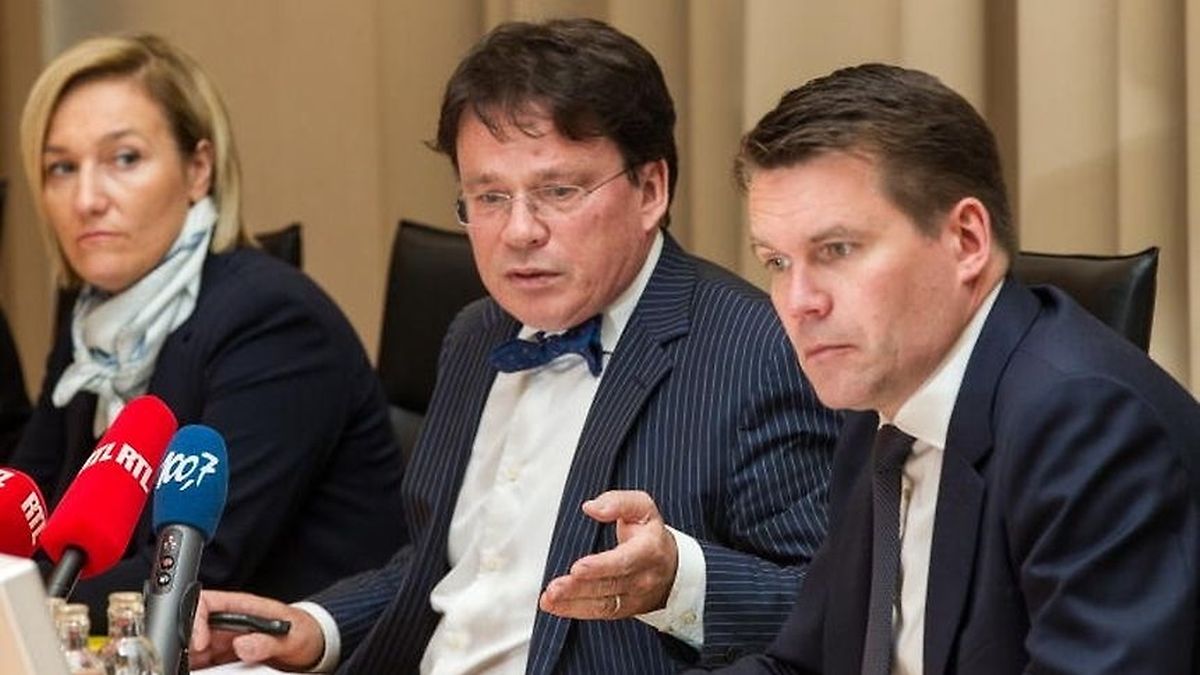 Allegrezza (centre) has presided over the board of directors since 2013 (Guy Jallay)
Serge Allegrezza has been reappointed as chairman of the board of directors at Post.
Allegrezza, Director of Statec, Luxembourg's statistics office, since April 2003, has been reappointed for a five-year term starting January 1 2018.
He has held the posititon at the head of the company since 2013, succeeding Gaston Reinesch, who left to head the Luxembourg Central Bank.
Prior to this, Allegrezza was a member of the board and served as vice-chairman.
Jean-Luc Kamphaus has also been confirmed as vice-chairman of the board.
The new board will have 10 members from January 1: Serge Allegrezza, Sandra Denis, Hans-Ulrich Hügli, Ginette Jones, Jean-Luc Kamphaus, Anne-Catherine Ries, Marie-Josée Ries, Gaston Stronck, Ricky Wohl and Jean-Paul Zens.
Pierre Ahlborn, managing director at Banque de Luxembourg, is among the retiring members. He sat on the board of Post as an independent director.
The state-owned postal service is one of the largest employers in the country, according to its website.