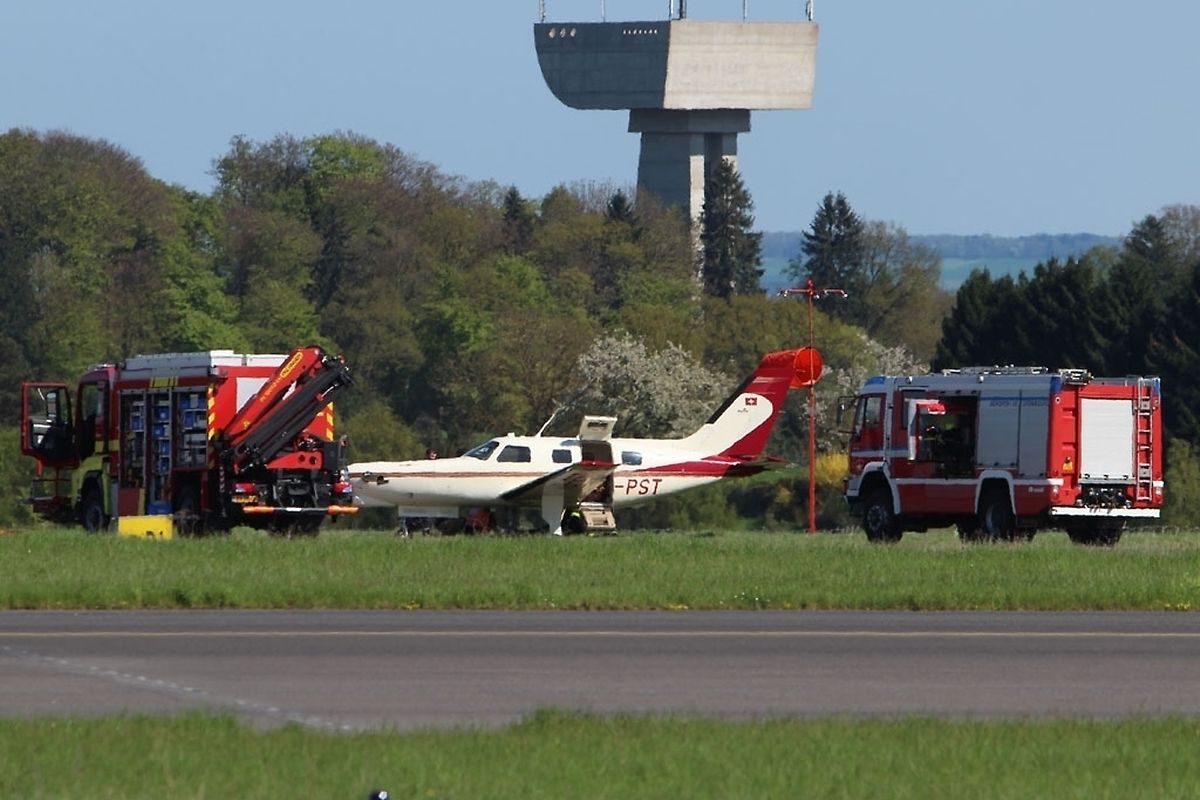 (ADW) A light aircraft skidded off the runway during takeoff at Findel Airport on Sunday due to a flat tyre, causing flight delays while the plane was rescued.
The incident happened at about 3.30pm when the Swiss Piper Malibu plane attempted to take off. Reports state that one of the aircraft's tyres began to smoke and deflated causing it to veer off the runway and come to a halt by the side of it.
The airport fire department were quickly on the scene to rescue the plane but discovered it to be firmly stuck in the ground meaning that it took some time before the aircraft could be towed away to safety.
During the salvage operation several planes were forced to circle the airport for up to 45 minutes waiting for the all-clear to land. A Luxair flight from Fuerteventura was redirected to Saarbrucken only later flying on to Findel.
At about 5pm the airport opened up again to air traffic. Nobody was reported hurt in the incident.