Luxembourg under water
Luxembourg under water
Following heavy rainfall in the wake of Storm Eleanor, several villages around the Moselle have been flooded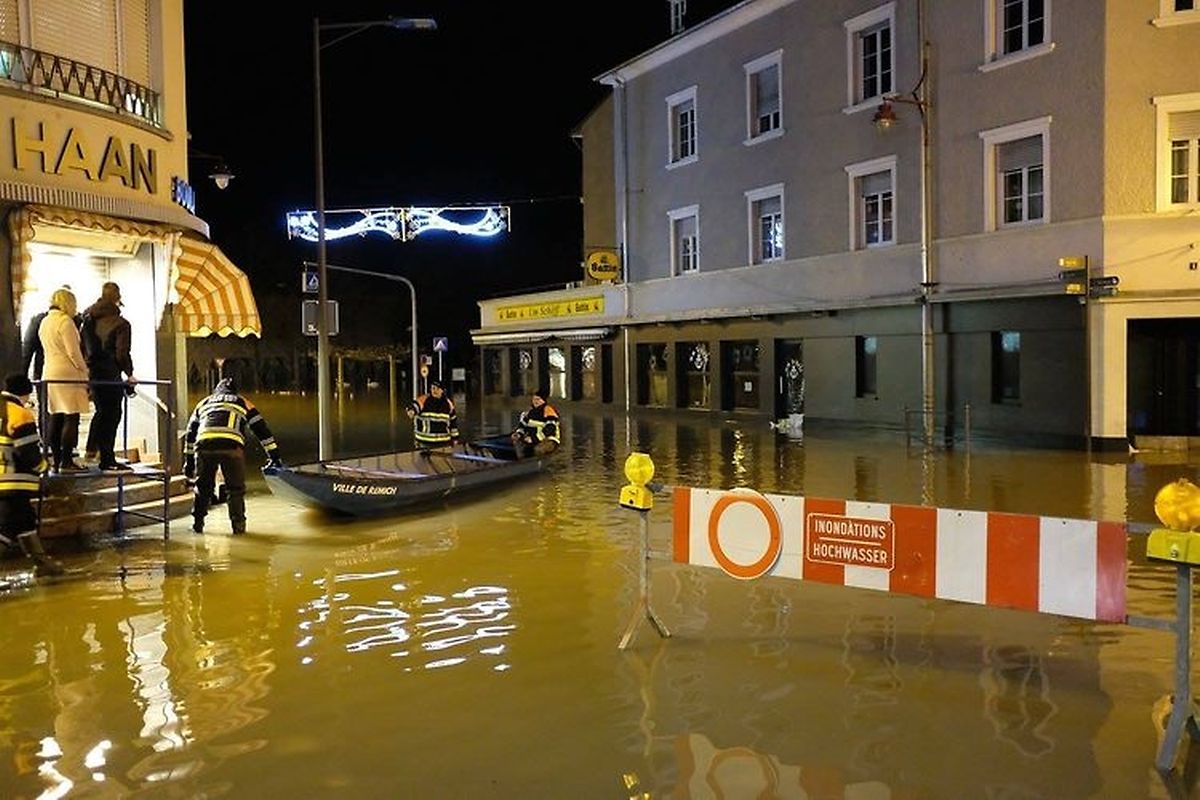 Parts of the centre of Remich were still flooded on Sunday evening (Fern Morbach)
Authorities say the Moselle River, after heavy rains hit Luxembourg in the wake of Storm Eleanor, has reached its peak level – for now, at least.
In Stadtbredimus, the river reached 6.94 metres at 1:30am and 7am on Monday. It has dropped by 3 centimetres to 6.91 meters.
This will allow the residents along Luxembourg's largest frontier river to breath a sigh of relief, provided the weather cooperates.
According to national weather service Météolux, no rain is expected for Monday.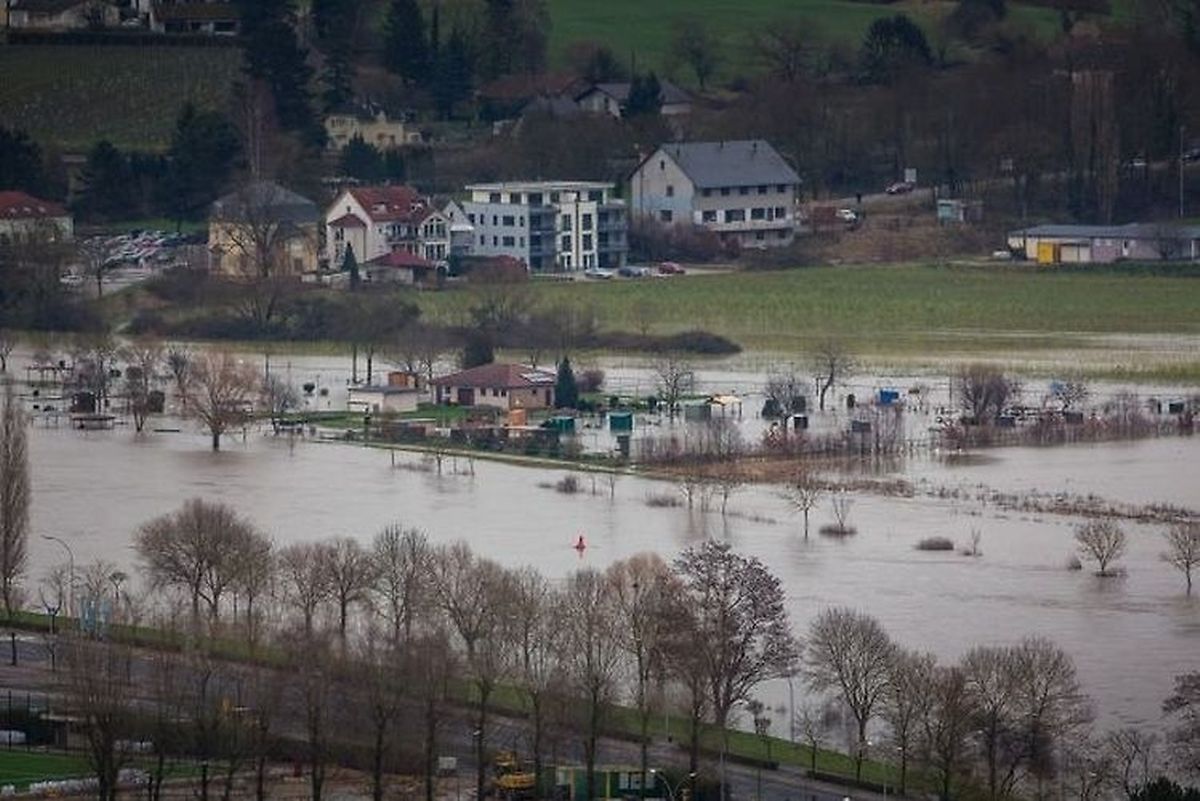 Parts of Luxembourg are still under water after torrential rains hit the country over the last week (Lex Kleren)
The next three days should also be fairly dry with a forecast of up to 3 liters per square metre maximum.
From Thursday onwards, it should stay dry, with temperatures around freezing point.
The water of the Moselle had been rising until late Sunday morning.
The level settled in Remich after 10am at 5.67 meters but then rose again to 5.73 metres until 4pm.
The water level in Stadtbredimus stood at 6.81 metres and in Grevenmacher at 6.71 metres.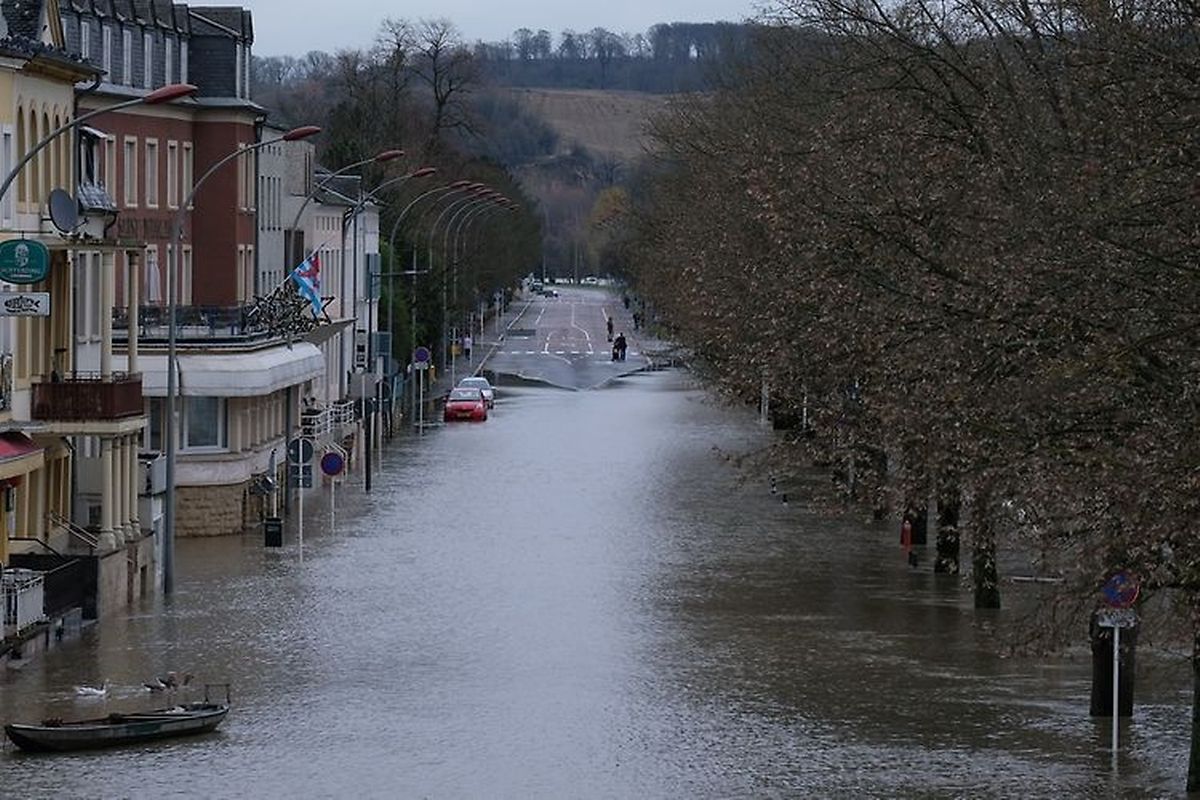 The floods in Remich on Sunday (Fern Morbach)
As usual, Remich was hit hardest by the floods.
Since Saturday, the route along the Moselle and the Place Kons were flooded, shops, cafes and restaurants had to close, and cellars had to be cleared out.
In the village, communal services set up diversions so that, for example, the Cité Buschland could be reached through a normally closed forest path.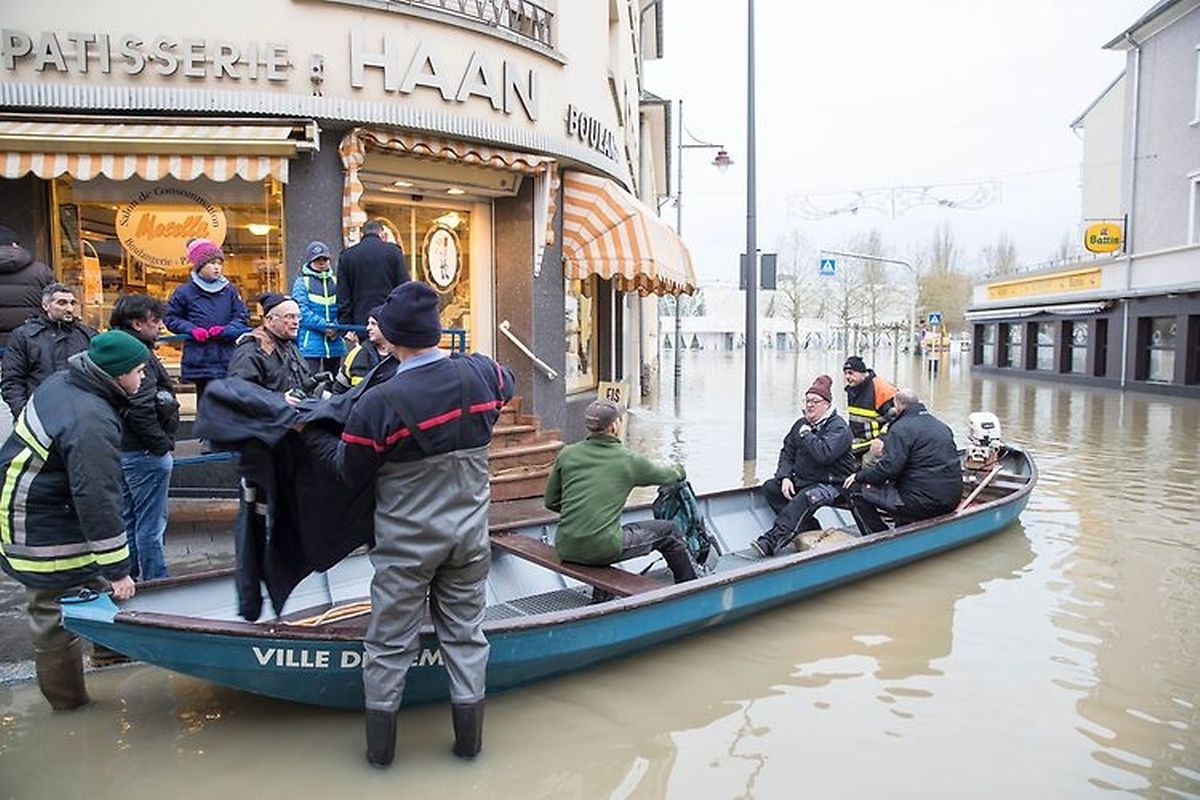 The best way to get around Remich on Sunday was by boat (Laurent Blum)

On the Route du Vin, the floods caused significant traffic disruption. In Schengen and between Bech-Kleinmacher and Stadtbredimus, the traffic axis for through traffic was closed on Friday.

The water levels of the Sauer, the Alzette, the Chiers and the Syre rivers have all been higher than normal.

Since Friday, however, the levels have been falling there again.

During the night from Saturday to Sunday, members of the fire brigade and civil defense were ready to intervene, and boats were prepared to be able to help residents whose apartments were no longer accesible by foot.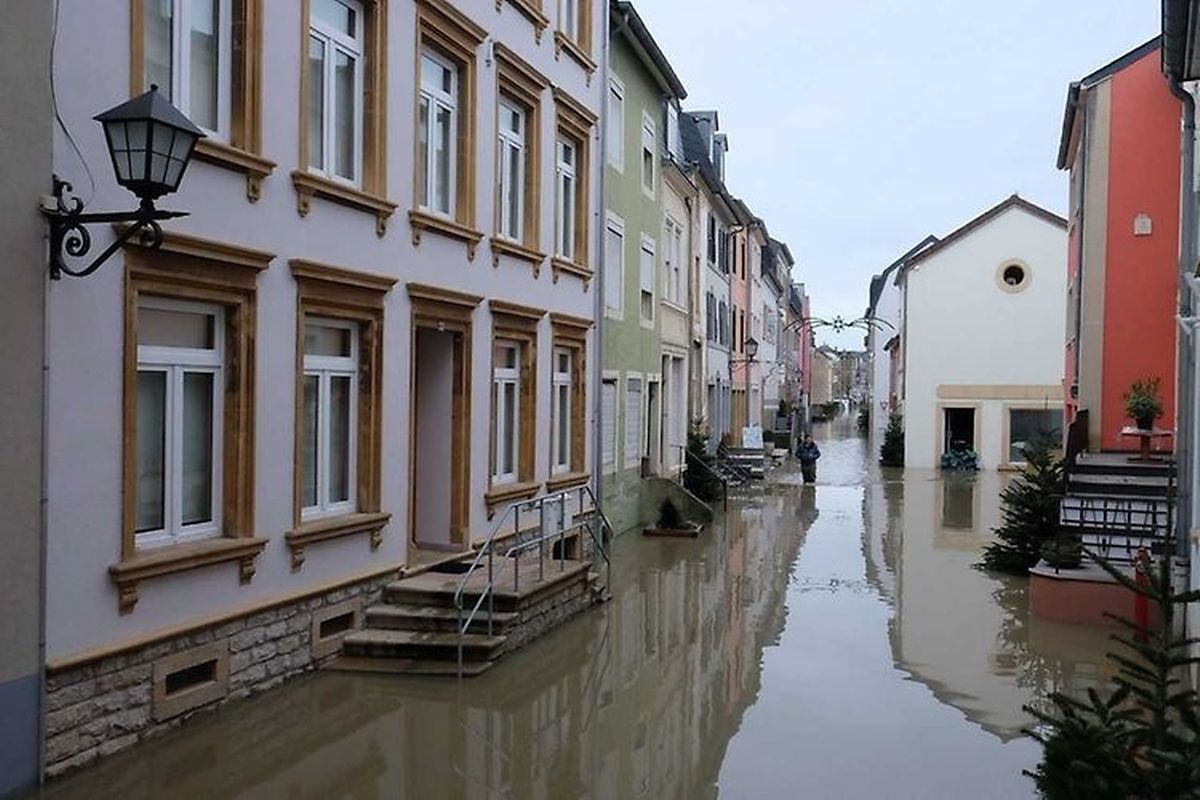 Some people could not leave their houses on Sunday as several streets throughout Remich were flooded (Fern Morbach)

On Sunday morning, the centre of Grevenmacher was flooded, and on Friday the temporary skating rink in Remich, which would have remained open until the end of this month, was dismantled.

Especially low-lying parking and promenades from Schengen to Wasserbillig were flooded.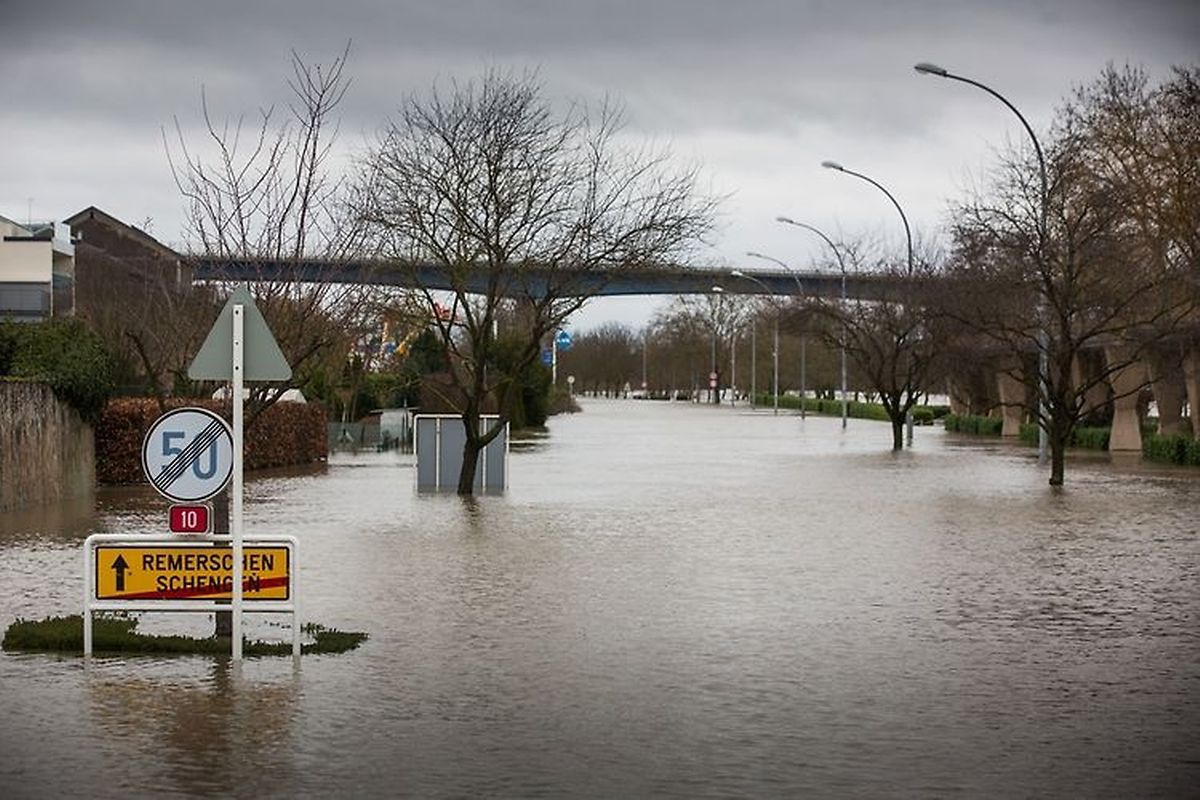 Schengen on Sunday (Lex Kleren)
In Schengen, the Place des Etoiles, in front of the European Museum, and the Rue Robert Goebbels were also under water.
Since Thursday, all ships had been suspended from navigating the Moselle because of the high water levels.
Before the Moselle reached its 'highest navigable water level' – 5.30 metres at the Stadtbredimus level – ships had to find a suitable berth where they would be safe from flooding.